FLIR Conservation Discount Program
As a leader in the development and manufacturing of technologies that enhance perception and awareness, part of the mission at FLIR is to bridge our innovative solutions with conservation efforts. Through integration of thermal imaging, visible-light imaging, maritime electronics and video analytics, the conservation success supported by FLIR products has driven the greater need to aid partners in their work to make our world a better and safer place.
Examples of FLIR thermal imaging technology used as it relates to environmental conservation:
FLIR and WWF: Anti-Poaching with Thermal Imaging
Ocean Alliance Uses FLIR Thermal in Whale Research
Loyola Marymount Using FLIR Thermal Cameras to Research Hummingbirds
To continue efforts in making our world a cleaner and safer place to live, FLIR is offering nonprofit organizations and companies who share our conservation vision the ability to integrate FLIR solution to aid their mission. Share your conservation plan and technology needs with the FLIR Conservation Committee for consideration to receive up to a 30% discount on select FLIR thermal, visible and maritime products. For program guidelines and restrictions, please review the Q&A document below.

Conservation Discount Program Q&A
Q: Who is eligible to receive a conservation discount?
A: NGO's and corporate companies can apply for the discount. Each request is vetted by a conservation committee to determine if the conservation mission aligns with FLIR's core values of saving lives and livelihoods, and the initiative to conserve the natural world and the Earth's resources.

Q: What FLIR products are included in the program?
A: Select FLIR ecommerce products are available per request. The FLIR product lines include, but are not limited to, FLIR marine, Raymarine, cores, outdoor and tactical.

Q: How do I apply for the discount?
A: Visit www.flir.com/conservation to complete the online submission form.

Q: How much of a discount will I receive?
A: Each approved request will receive up to 30% off select FLIR products. Quantity restrictions do apply.

Q: Are federal, state and local governmental organizations applicable to receive the conservation discount?
A: Federal, state and local governmental organizations are not eligible for FLIR Conservation discount. These agencies must submit product requests through a FLIR representative and/or approved FLIR dealer or distributor. Dealers and Distributors may offer discounts and percentages may vary.

Q: To which areas of conservation does this program apply?
A: The types of conservation vary depending on the focus of the program geared towards conserving the Earth's resources. Examples of conservation include environmental conservation, animal conservation, marine conservation, and conservation biology.

Q: Can I create a solution from the discounted products to promote to other organizations doing conservation work?
A: The products purchased at a discount cannot be resold and/or leased for profit. The intent of the program is to directly support conservation efforts and those in the field.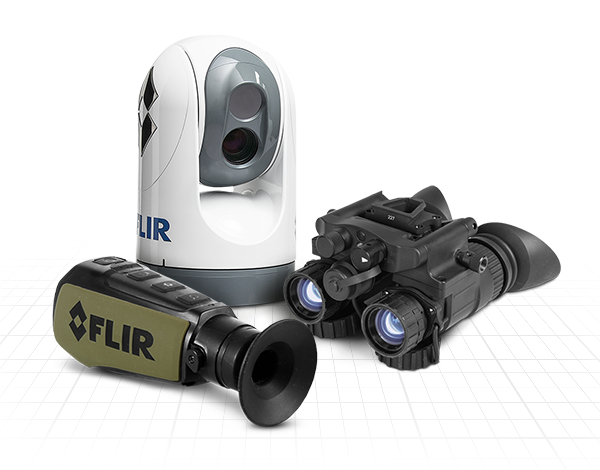 *FLIR has the right to use information about the non-profit programs and methods of operating or purposes, in all scripts, print and broadcast advertising, as well as other promotional materials. Participants will have five (5) business days from the date of receipt to review all such material for accuracy.