Lockheed Martin F-35 Fighter Jet Filmed with the FLIR Star SAFIRE 380-HDc
We captured the Lockheed Martin F-35 in thermal using the FLIR Star SAFIRE 380-HDc at the Farnborough International Air Show back in 2016. The F-35 is a state-of-the-art fighter jet, giving pilots an advantage during their mission and enabling them to come home safe.
This model of stealth aircraft can land vertically like a helicopter and take-off in very short distances, allowing it to operate from short-field bases and a range of air-capable ships. As you'll see in the video, this generates a lot of heat!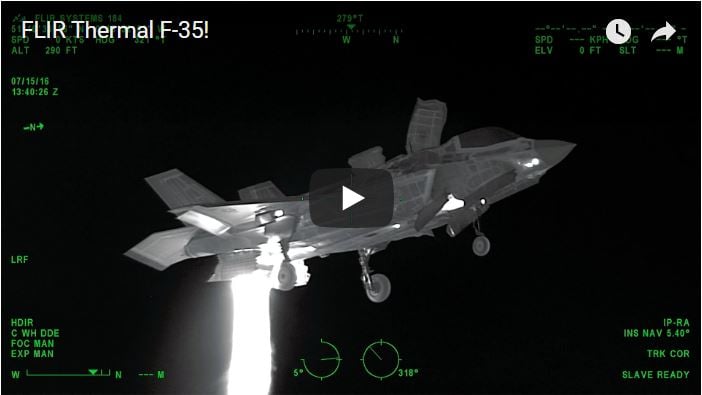 ---
Learn more about the Star SAFIRE 380-HDc and other FLIR Airborne Solutions.