Camera Sensor Review: 100+ Models, EMVA 1288 Tested and Compared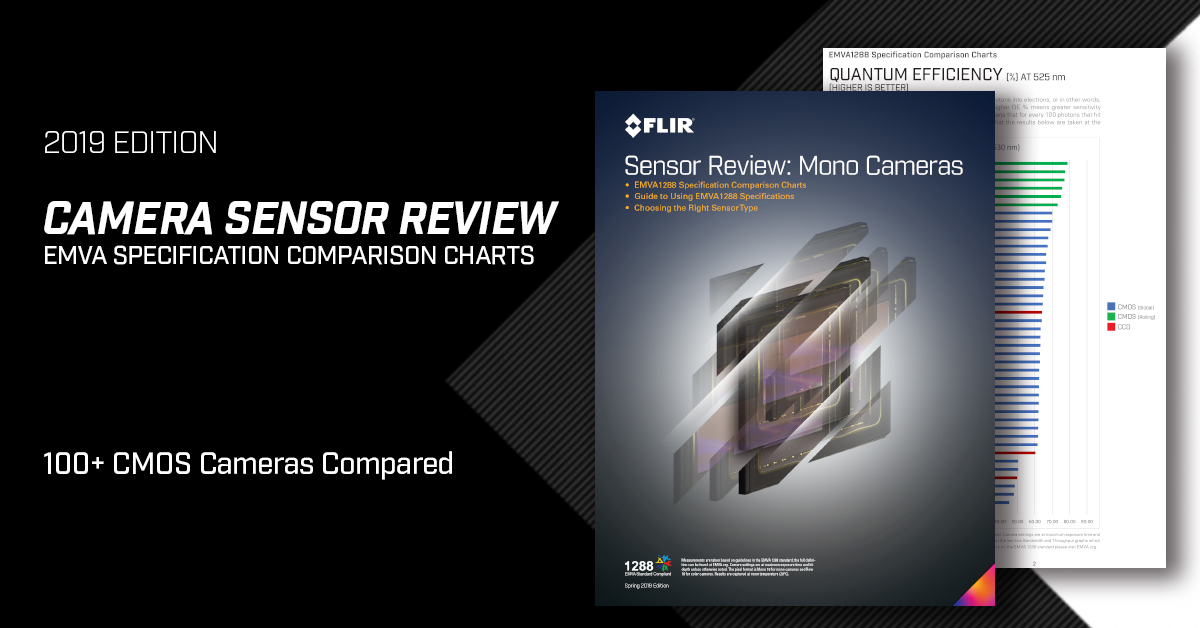 Download our latest Camera Sensor Review PDF and compare camera sensor performance for quantum efficiency, dynamic range, temporal dark noise (read noise) and more.
---
The EMVA 1288 standard goes beyond the basics of resolution or frames per second by providing specifications to help understand sensor and camera image performance such as its ability to perform well in low light, provide good dynamic range, or provide clear, low noise images.
FLIR's Camera Sensor Review tool compares and ranks the latest CMOS sensors to help you find the best cameras in terms of specifications such as quantum efficiency, absolute sensitivity, dynamic range and more.
The Sensor Review now includes three sections:
EMVA 1288 Specification Comparison Charts
Guide to Using EMVA1288 Specifications New!
Choosing the Right Sensor Type New!
Read the white paper here:"How to Evaluate Camera Sensitivity"
CAMERA SENSOR REVIEW CATALOGUE
Viewing Note: For best 2-page side by side viewing please open up PDFs in Adobe Acrobat. Some internet browsers' built-in PDF viewers only display one page at a time, making it difficult to compare models using our main chart.