Strict Production Standards for FLIR Machine Vision cameras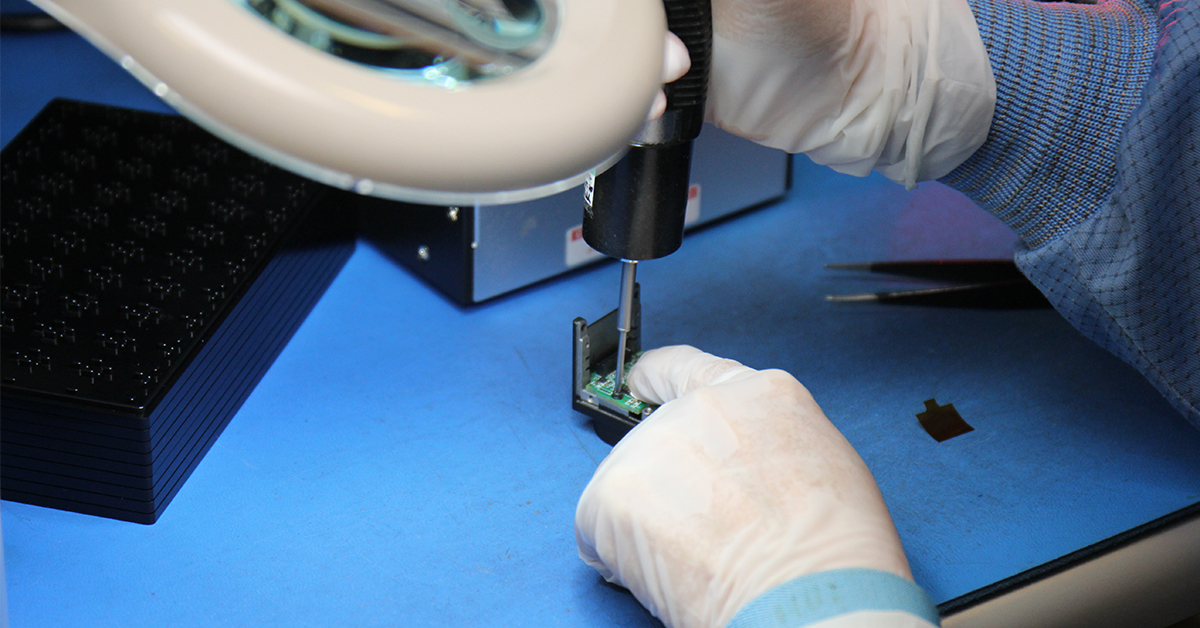 FLIR recognizes the challenges life science and biomedical researchers face in maintaining safety and meeting regulations. That's why we take the extra steps to ensure strict production standards when engineering our machine vision cameras.
Sealed Optical Path Production
The optical path between the lens mount and the sensor uses a gasket to create a sealed, protected space between the cover-glass at the back of the lens mount and the image sensor. This protects the sensor and prevents dust from getting into the camera when you take the lens off. It's much easier and safer to clean dust off the cover glass, than it is to try and clean the sensor. The glass has anti-reflective coatings to ensure it does not impact imaging performance.
Stringent Manufacturing Standards for Biomed.
FLIR designs, prototypes, manufactures, and tests all our cameras at a state-of-the-art facility in Vancouver, Canada. We have some of the strictest machine vision production standards in place to ensure our cameras meet and exceed customers' requirements.
These facilities include dedicated SMT lines, AOI and X-ray machines and automated testing stations. The "Seal of Quality" label on each camera is only printed after a camera has been inspected and tested rigorously. Our commitment to testing and quality control combined with hassle-free product warranties ensure that customers can rely on FLIR cameras for some of the most demanding vision system applications.
To learn more about FLIR machine vision camera options, visit our camera selection tool.