At the FLIR manufacturing facility in Richmond, BC, Canada, achieving total Brickstream sensor quality is our top priority. A comprehensive approach to ensuring 24/7 sensor reliability begins with our dedicated staff of engineers and equipment operators. Hardware engineers choose qualified components from only authorized distribution networks; IPC trained operators assemble the sensors at our ISO:9001:2008 certified manufacturing plant; and quality assurance employees validate build quality for each sensor unit through robust testing procedures.
QUALITY AT EVERY STEP
SOURCING: Only the Best Ingredients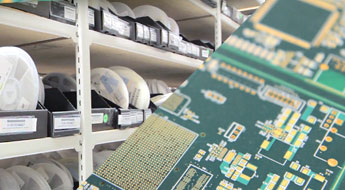 Our sensors are made from only tested and qualified components. The foundation of component qualification begins with sourcing parts from trusted vendors who are qualified by FLIR and are subject to continual monitoring and assessment. They have authorized distribution networks and provide components that meet our regulatory compliance requirements, including, but not limited to, CE, FCC, KCC, REACH, RoHS, and Conflict Minerals.
DESIGN TESTING: Pushing the Limits of The Sensor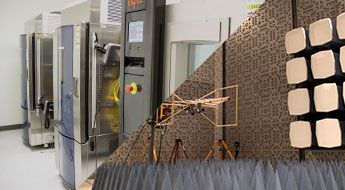 Design testing occurs at the prototype phase of development. Prototypes are pushed to the very extremes of what is performed on production models in order to set reliable thresholds for optimum operation. Hardware prototypes go through multiple iterations and with each iteration comes rigorous component testing. HALT testing: -40°C to +120°C highly accelerated life test. Vibration testing: 10 G sine vibration test. Specification functionality and EMI testing in our anechoic chamber.
UNIT TESTING: A Final Exam for Each Unit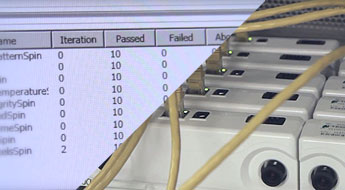 Unit testing is performed on every production unit during the manufacturing process and consists of multiple test stages. Each unit must achieve a 100% pass rate before they move on to packaging. General testing stage tests enumeration, power consumption, imaging, and programming. Calibration testing stage tests calibration of sensor, multi-tap imbalances, and fixed pattern noise. Heat chamber testingstage tests the camera at 45°C for 10-12 hours.
MANUFACTURING EQUIPMENT: TOTAL QUALITY CONTROL
Our IPC trained staff operate state-of-the-art equipment: SMT assembly lines, humidity controlled dry storage, intelligent storage systems, 3D SPI, 3D AOI, X-ray machines, CNC routing machines and industrial inspection equipment. We put each and every Brickstream sensor through a series of inspections and tests throughout the manufacturing process to ensure 100% functionality. Having these features and procedures at one location allows us total quality control.
STATE OF THE ART SMT LINES
Our ISO 9001:2008 Richmond BC, Canada manufacturing plant covers over 20,000 sq.ft and consists of dual SMT lines capable of producing 250,000+ units a year.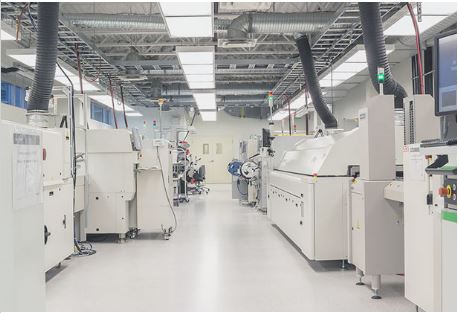 INTELLIGENT STORAGE SYSTEMS
Components are automatically released based on real-time inventory tracking generated by connected placement machines. Components are also provided ESD and humidity protection.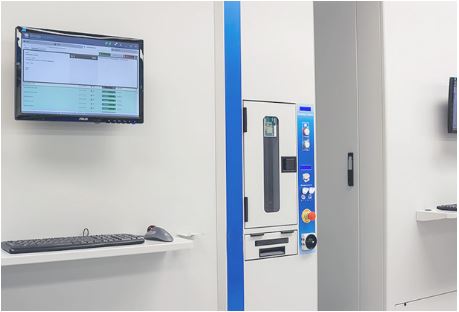 3D INSPECTION (AOI AND SPI)
Circuit boards used in the Brickstream sensors are all 3D inspected for proper assembly. Microchip placement, electrode quality, and solder paste application are inspected to ensure proper manufacturing.
ANECHOIC CHAMBER
Our anechoic chamber allows us to perform electromagnetic interference (EMI) testing on our products to ensure proper compliance standards are met.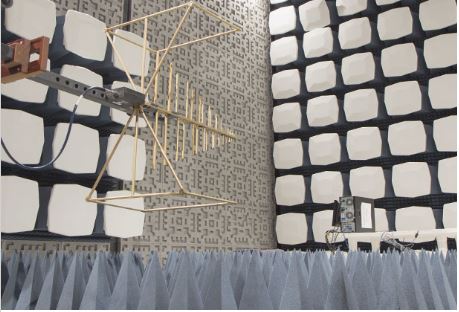 ENVIRONMENTAL CHAMBERS
Tests are run to inspect enumeration, power consumption, imaging, programming and other functionalities while the sensors are cycled between hot and cold temperatures. Sensors are also tested at 45° for 10-12 hours burn-in stage.
ESD CONTROLLED FLOOR WITH CLEAN ROOM
The manufacturing floor complies to ANSI ESD S20.20.2014 reducing potential electrostatic (ESD) damage to components. Our ISO Class 7 cleanroom (FS209E Class 10,000) allows us to minimize dust particles in your sensor.