Introducing the new FLIR.com
We're excited to introduce a newly redesigned FLIR.com! The new website is more than a fresh coat of paint! Start by browsing by your applications or product categories for the most up-to-date information about FLIR's products.
Trying to make a decision on what product is best for you? The product comparison engine makes side-by-side comparison easier than ever. In addition, the all-new enhanced search engine allows you to quickly find the information or topics you are looking for.
Check out the completely redesigned support section. Resources, documentation, and contact information for service & support is just a click away.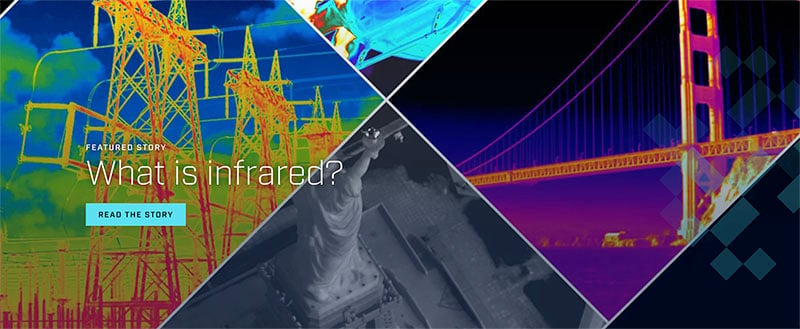 New to the world of FLIR? Click Discover and check out the comprehensive knowledge base of topics.
We're excited for you to take the new website out for a spin! Let us know what you think in the comments below.