FLIR Systems Introduces High-Performance Raymarine Axiom Pro Multifunction Displays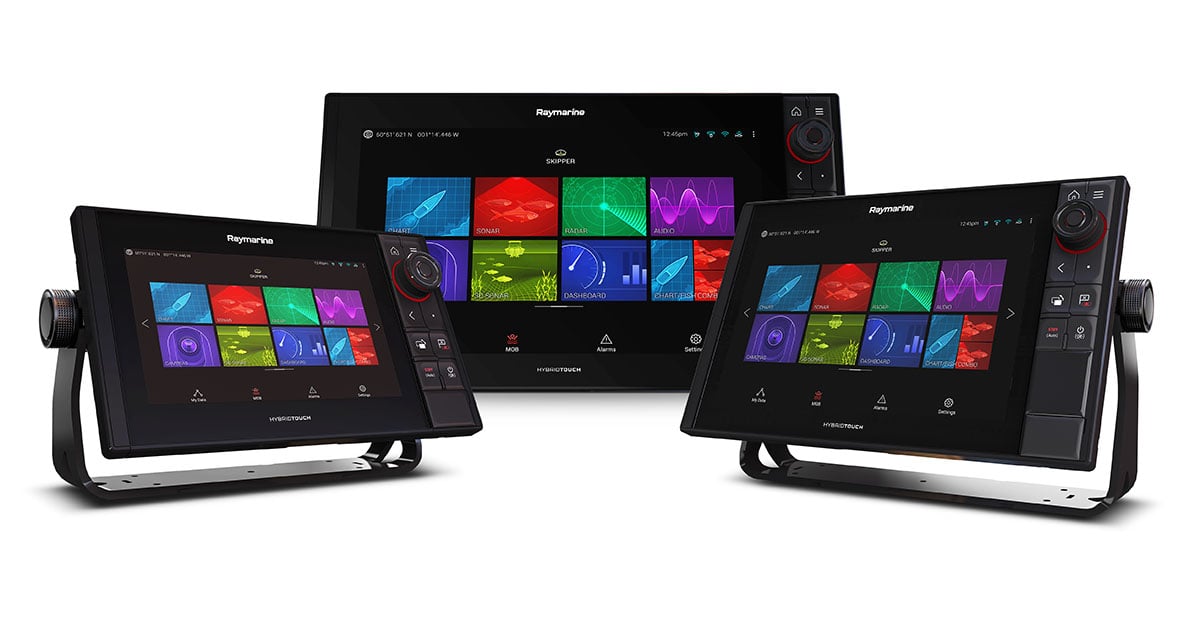 Today, FLIR is excited to announce the expansion of its Raymarine Axiom™ Multifunction Display (MFD) line with the introduction of the Axiom Pro.
Available in 9-, 12- and 16-inch display sizes, Axiom Pro is designed for serious offshore enthusiasts and professional captains. With a 1kW, high-powered CHIRP sonar and Raymarine's built-in RealVision 3D sonar, the Axiom Pro features Raymarine's HybridTouch™ user experience, combining multi-touchscreen controls with an ergonomic keypad for additional confidence in rough seas.
A first choice for fisherman, the Axiom Pro's optional, internal 1kW CHIRP sonar employs a wide spectrum of CHIRP sonar frequencies and enables anglers to see through dense schools of baitfish, identify thermoclines and simultaneously target gamefish in deep water.
Engineered to perform in bright sunlight, Axiom Pro displays feature high-definition, In-Plane Switching (IPS) display technology, maximizing viewing angles and reducing blackouts when wearing polarized glasses. Powered by Raymarine's new LightHouse 3 operating system and coupled with Axiom Pro's fast, quad core processor, Axiom Pro delivers an intuitive and fluid navigation experience through an improved, easily-personalized interface.
The Raymarine Axiom Pro will debut at the 2017 International Convention of Allied Sportfishing Trade Show (ICAST) in Orlando, Florida, July 11-14. Axiom Pro models with RealVision 3D and 1kW CHIRP sonar start at $2,549.99.
Cruising and sailing customers can also take advantage of new Axiom Pro-S models, which feature a high-performance multifunction display and chart plotter with a built-in, single-channel CHIRP sonar, starting at $2,299.99 USD.
All the Raymarine Axiom Pro MFD's will be available in the third quarter through FLIR's network of Raymarine dealers. For more information on the Axiom Pro MFD line, please visit Raymarine.com/AxiomPro