Navigating at Night Just Got a Lot Easier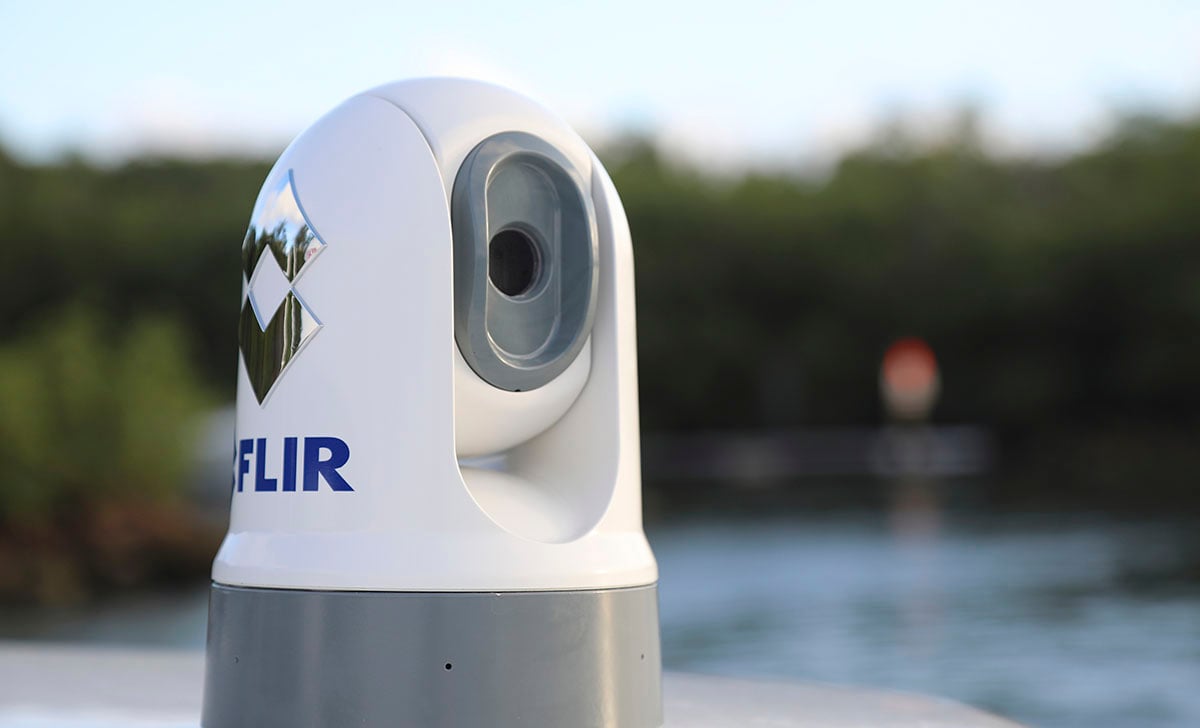 Today we announced the launch of M100 and M200 marine thermal cameras, which brings the world of thermal vision to more recreational boaters. The benefits of thermal cameras include enhanced awareness while fishing, sailing, or cruising at night.
FLIR's most compact pan-and-tilt marine thermal cameras to date, the FLIR M100 and M200 are engineered with FLIR's Boson™ high performance thermal camera core, which features an integrated multi-core video processor that delivers superior image quality and artificial intelligence features. When the M100 and M200 are combined with a Raymarine Axiom MFD, users can take advantage of FLIR's new ClearCruise™ intelligent thermal analytics that brings boaters an entirely new level of awareness and safety by visually and audibly alerting the operator when "non-water" objects such as boats, obstacles, or navigation markers are identified in the scene.
The M100 offers adjustable tilt to compensate for when the boat is running with the bow high. As FLIR's most affordable marine thermal camera, the M100 retails for $2,495 USD. The M200 is a ground-breaking product that offers full pan and tilt for viewing 360 degrees in both vertical and horizontal planes. Priced at $3,495 USD, the M200 is FLIR's brings safer navigation to more boaters around the globe.
M100 and M200 Key Features
Easy Installation on Any Vessel
IP video technology simplifies installation by eliminating extra video signal cables. A simple Ethernet connection allows the M100 and M200 to network with multiple compatible MFDs
Stay Alert and Stay Safe
FLIR ClearCruise™ IR Analytics technology keeps an eye on dangerous obstacles when combined with new Raymarine Axiom MFDs.
More Thermal Capability for Less
Full resolution 320x240 thermal vision cameras starting at $2,495.
The M100 and M200 will be available at the end of the first quarter through FLIR's network of Raymarine and FLIR Maritime dealers. For more information on these products, please visit www.flir.com/marine.