New Raymarine High Definition Marine Observation Cameras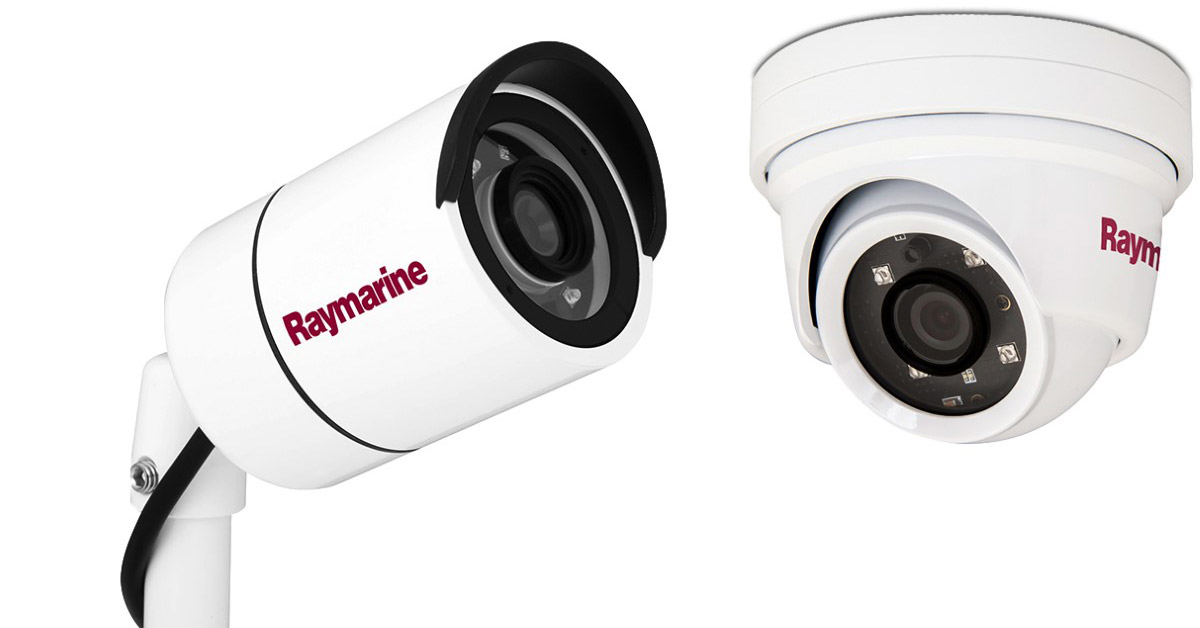 Today Raymarine released two high-definition observation cameras for boaters – the Raymarine CAM210 and CAM220. Both cameras provide boaters important video monitoring capabilities and an extra set of eyes to help keep people safe on the water and while docked.
Both the CAM210 and CAM220 connect over IP to Raymarine's family of multifunction displays (MFDs). Combined with the advanced video display and recording capabilities of Raymarine's Lighthouse II OS the CAM 210 and CAM220 helps boaters transform their MFD into a powerful video observation system.
Both cameras mount on bow, stern, outside or inside of the boat to give additional visuals, including backing up, docking, and maneuvering. You can record your fishing adventure and post it later for see the fish of the lifetime, or keep a watchful eye on family or crew while aboard.
Both models feature an array of infrared LEDs allowing operation in total darkness to a range of 20 meters (60-feet.)