Announcing DroneSense–FLIR Edition Drone Flight Control and Management Software Platform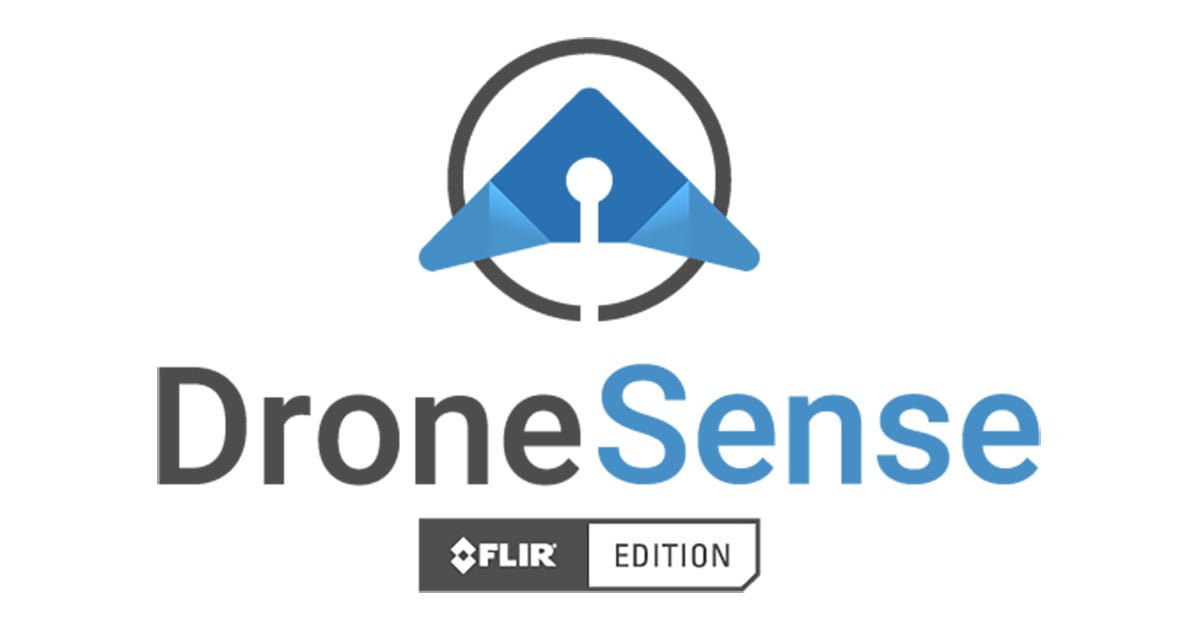 WILSONVILLE, Ore., October 17, 2018 – FLIR Systems, Inc. (NASDAQ: FLIR) today announced the DroneSense–FLIR Edition, a drone flight management software platform designed for public safety applications. FLIR announced a strategic investment in DroneSense, an Austin, Texas-based unmanned aircraft system (UAS) software platform maker, in April 2018 and this is the first product under that collaboration. DroneSense-FLIR Edition is the only software platform to combine thermal and visual imaging processing with flight data planning and management capabilities across public safety organizations to help improve incident response.
DroneSense-FLIR Edition streams FLIR thermal sensor data directly into the software, making it a single-source, fully-integrated software platform for drones used in incident response applications such as fires, floods missing person search and rescue, disaster damage assessment and more. It includes features such as autonomous flight control, live video streaming, both on-scene and off-site, and drone asset and compliance management capabilities. The platform is hosted on a secure government cloud server and enables real-time data interpretation for a variety of drones and use cases.
The DroneSense-FLIR Edition supports the DJI Zenmuse XT2 and any DJI drone-based thermal payloads offering Thermal by FLIR® with feature functionality including visual, thermal, picture-in-picture, side-by-side imagery, and robust telemetry feature set. It may be connected via Wi-Fi or cellular networks with multiple feed streaming capabilities or used as a stand-alone, independent communications remote ad-hoc network with automatic logging and syncing of all flight data.
"Drones are a vital tool in various incident response scenarios, and the addition of FLIR thermal sensor data provides a powerful asset to first responders," said Frank Pennisi, President of the Industrial Business Unit at FLIR. "The use of FLIR thermal technology on drones has earned tremendous interest by public safety organizations both due to their relatively low cost for an airborne surveillance system and rapid deployment capabilities. Now through our partnership with DroneSense, first responders can stream thermal data into DroneSense's flight control software to transform incident response management."
FLIR and DroneSense will demonstrate DroneSense–FLIR Edition at Firehouse Expo 2018 from October 16-20 in Nashville, Tennessee at the FLIR booth #1224. The software will be available for purchase through U.S. authorized distributors beginning October 18. For more information, please visit www.flir.com/dronesense.
-###-
About FLIR Systems, Inc.
Founded in 1978 and headquartered in Wilsonville, Oregon, FLIR Systems is a world-leading maker of sensor systems that enhance perception and heighten awareness, helping to save lives, improve productivity, and protect the environment. Through its nearly 3,500 employees, FLIR's vision is to be "The World's Sixth Sense" by leveraging thermal imaging and adjacent technologies to provide innovative, intelligent solutions for security and surveillance, environmental and condition monitoring, outdoor recreation, machine vision, navigation, and advanced threat detection. For more information, please visit www.flir.com and follow @flir.
About DroneSense
Founded in 2015 and based in Austin, Texas, DroneSense offers a comprehensive solution that empowers organizations to build, manage, and scale unmanned aircraft programs. DroneSense has designed a mission-critical software platform that enables users to leverage the full capabilities of drones in all operations. Drones powered by the DroneSense platform provide decision quality data that expands situational awareness and acts as a force multiplier, ultimately leading to more lives saved. To learn more about DroneSense, please visit www.dronesense.com.