Teledyne FLIR Thermal Security Cameras Help Firefighters Monitor Wildfires in California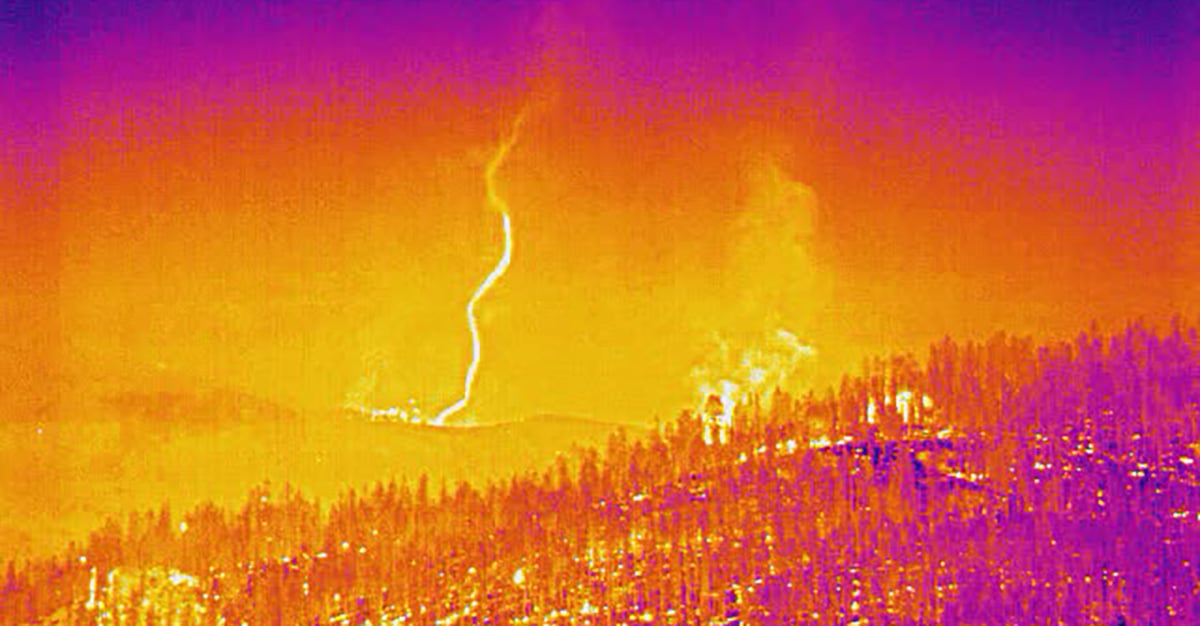 As wildfires devastate multiple regions along the West Coast, Teledyne FLIR thermal imaging is being used to give firefighters an advantage when battling a blaze. A FLIR Triton PT-606Z HD and a FLIR Elara DX-Series thermal camera are in place monitoring the Caldor Fire in northern California, allowing firefighters to get a better picture of the active fire even through dense smoke, while two FLIR Elara DX-Series cameras are tracking the Dixie Fire in northern California.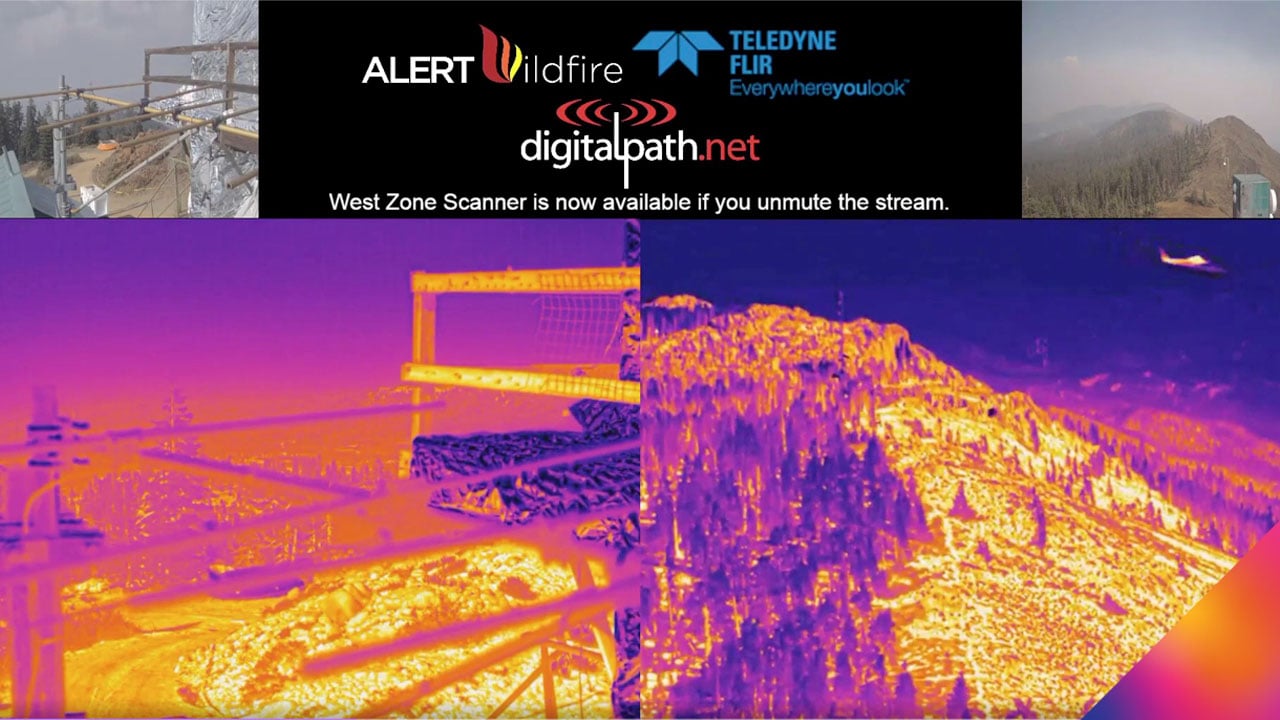 ---
While there was already a thermal pan-tilt camera in the region prior to the Caldor Fire breaking out, technicians with ALERTWildfire from the Nevada Seismological Laboratory along with crews from California wireless internet service provider, DigitalPath, installed a second camera on August 27th. The FLIR Triton PT-Series HD includes advanced thermal sensors with 4x continuous zoom capabilities. High-fidelity thermal imagery allows firefighters to see active flames through the thick smoke being caused by unprecedented fire conditions.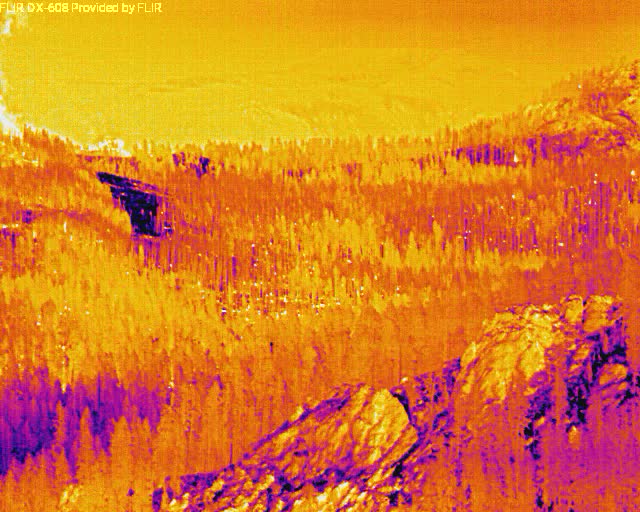 As of Monday morning, the Caldor Fire had burned close to 220,000 acres. More than 50,000 people have been ordered to evacuate. Seeing through smoke and being able to track an active blaze in real-time allows leadership to direct firefighting forces more effectively, and respond immediately to unpredictable fire conditions.
The two cameras, on loan from Teledyne FLIR for wildfire response, are located on the Mt. Danaher ALERTWildfire site between Placerville and Pollock Pines, California, and at Angel's Roost at the top of the Heavenly Mountain Resort overlooking the Lake Tahoe Basin. The recently added camera placed at Angel's Roost will provide imagery if the Caldor Fire spills into Lake Tahoe Basin.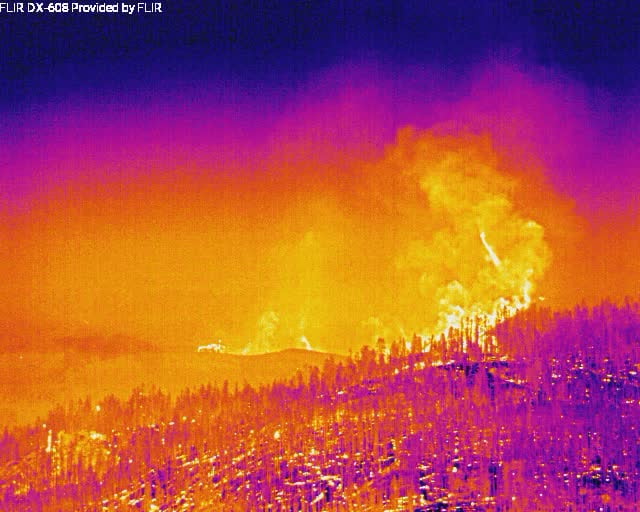 A livestream of the thermal footage can be seen on WeatherNode.net, a subsidiary of DigitalPath, and is being integrated into the ALERTWildfire real-time website. The thermal cameras augment the network of visible-light PTZ (Pan-Tilt-Zoom) that ALERTWildfire—a consortium of three universities providing cameras and other tools to detect and monitor wildfires—have installed in the area.
DigitalPath also installed two Teledyne FLIR Elara DX-Series cameras to track the Dixie Fire in northern California, which as of Monday morning had burned over 960,000 acres. Elara DX-Series multispectral PTZ security cameras provide full situational awareness in complete darkness, glaring light, and adverse weather. Live footage can be viewed at www.twitch.tv/digitalpath.