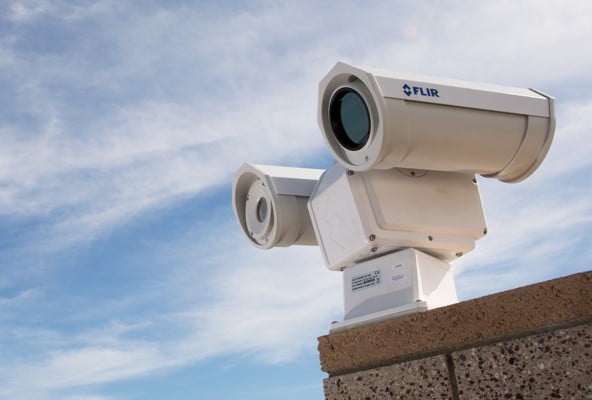 SECURITY SOLUTIONS FOR ELECTRIC UTILITY SITES
Remote location, extreme weather, adverse lighting conditions, false alarms, and NERC compliance are some of the factors system integrators and security directors contend with when designing a perimeter intrusion detection system (PIDS) for utilities. Find an array of technologies that deliver superior performance in these rugged environments on the FLIR security solutions page.
INSPECTION AND MAINTENANCE SOLUTIONS FOR ELECTRIC UTILITIES

Whether it's your responsibility to maintain uptime at electric power generation stations, keep the power flowing through distribution networks, or troubleshoot failures at the residential and commercial level, you need tools to help you quickly diagnose problems before they turn into expensive failures. Download the FLIR Electric Utility Solutions brochure to learn about the wide range of electric utility inspection and maintenance challenges, and potential solutions that will make your job easier.
Software and Hardware Solutions for Electric Utilities
FLIR offers a broad range of solutions that enable users to create inspection routes, keep track of asset health over time and streamline reporting.