Five Reasons to Use FLIR Saros DH-390 Dome Camera to Grow Your Remote Monitoring RMR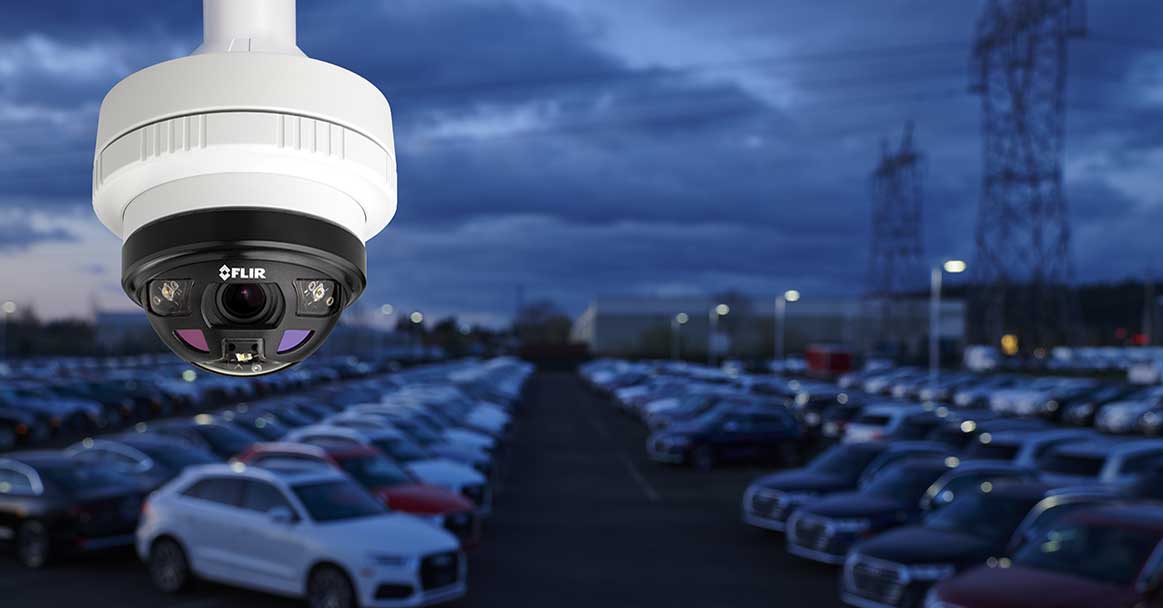 Progressive security integrators are constantly on the lookout for ways to increase security for their customers while also growing the value of their business. At the end of the day, they often evaluate new offerings from the perspective, "how will this service or solution help me make more money?"
As integrators face ongoing pressure to reduce margins on video surveillance equipment, new innovative ways to drive profits and increase their business valuation must be uncovered to keep the business healthy. Customers have shown a desire to pay for products and services that can produce measurable results, showing increased security or reduced overall expenses.
Deter Vandalism and Theft
Remote video monitoring of commercial properties is proving to increase security and produce a measurable return on investment. For integrators, providing video monitoring as a service is a great way to solve customers' greatest pain points and drive recurring monthly revenue (RMR). More customers are asking for solutions that deter incidents of vandalism and theft on their construction sites, car dealership lots, remote storage facilities, educational facilities, and boat yards, among others. Thanks to major improvements in outdoor surveillance cameras– which feature greater edge processing and more reliable intrusion detection capabilities– this is possible.
Multiple Technologies All-in-One
The FLIR Saros DH-390 Dome Camera is a prime example of these advancements. Combining multiple perimeter technologies into a unified solution that integrates with central monitoring station platforms, Saros DH-390 features dual FLIR Lepton® thermal sensors, a 1080p or 4K camera, IR and visible LED illuminators, advanced onboard analytics, two-way audio, and digital I/Os. This multispectral camera, backed by FLIR's superior thermal technology, provides 24-hour wide area monitoring, accurate classification analytics, and enhanced visual verification.
New Business Opportunities
However, the defining value of Saros DH-390 is that it opens the door to new business opportunities, revenue sources, and customer base expansion for the security channel in the alarm monitoring vertical. By deploying Saros DH-390, integrators can increase their business valuation and use the solution to increase per-customer RMR by hundreds of dollars per month.
Here are five reasons why integrators should use Saros DH-390 to grow their remote monitoring RMR.
Enhanced Video Verification – Saros DH-390 provides verified alarm clips (from both thermal and HD visible cameras) for police dispatch and priority response.


Efficient Remote Guarding – Saros DH-390 provides audio talk-down digital I/O for interfacing to other devices and software integrations, making it easy and efficient for remote operators to engage intruders.


Reduced Hardware Footprint – Integrating multiple technologies into a single product, Saros DH-390 reduces installation time and hardware requirements for remote guarding solutions.


Open Architecture – Saros DH-390 is an open platform that works with leading central monitoring software and video management systems, allowing dealers to work with their preferred solution providers.


Easy, Secure Connectivity – The cloud-connected architecture of Saros DH-390 makes setup easy, eliminating the need for port-forwarding and protecting sites from cyber-attacks associated with port-forwarding. FLIR's cloud makes Saros DH-390 easy to deploy on mobile broadband devices and does not require static IPs or dynamic DNS services to work.