New Thermal by FLIR Powered Mobile Phones and Smart Building Sensor Featured at Mobile World Congress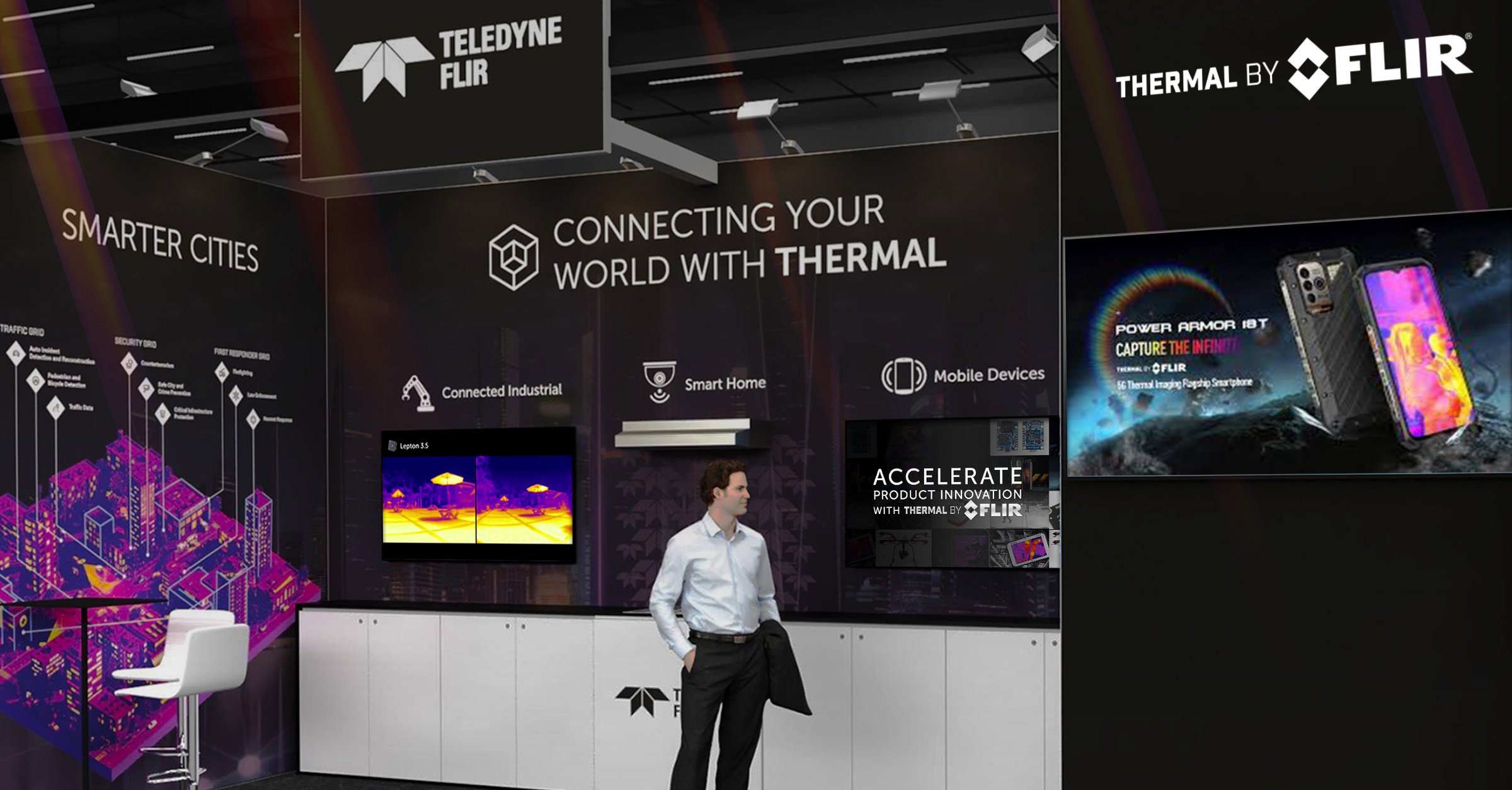 New Thermal by FLIR-Enabled Products Deliver Greater Flexibility and Accessibility with Connected Mobile Devices and Smart Building
Goleta, Calif., and Barcelona, Spain – Feb. 27, 2023 – Teledyne FLIR, part of Teledyne Technologies Incorporated, today welcomed new editions to its lineup of Thermal by FLIR products that will be shown at Mobile World Congress (MWC). The two new affordable, rugged mobile phones and a new smart building sensor to monitor room occupancy feature the Lepton® thermal micro camera module.
Collaborator Innovations
The new handsets from Thermal by FLIR collaborators Blackview and Ulefone offer the most affordable thermal-enabled handsets on the market. The Ulefone Armor 19T also provides high-end features including 810H protection, 108-megapixel photography, and 66W fast charging. It incorporates the high-resolution Lepton 3.5 thermal sensor and industry-leading MyFLIR® application compatible with Teledyne FLIR's advanced ecosystem.
Blackview is previewing an upcoming handset with a new automatic gain control (AGC) system and an effective 26-degree field of view, providing greater object details at farther distances. It will also feature the new, streamlined MyFLIR Lite thermal camera application empowering users that are new to thermal to easily explore and leverage the power of seeing infrared energy.
"As the Thermal by FLIR program continues to expand, Teledyne FLIR is providing its ecosystem collaborators with significant improvements in functionality and design, offering half a century of thermal engineering expertise to help extract even more value from the highest-volume selling thermal camera of all time, the Lepton," said Mike Walters, vice president, uncooled thermal imaging camera cores, Teledyne FLIR. "Teledyne FLIR is helping to create new and innovative thermal-centric products that match impressive functionality with cost-conscious customers, all the while helping get them to market faster."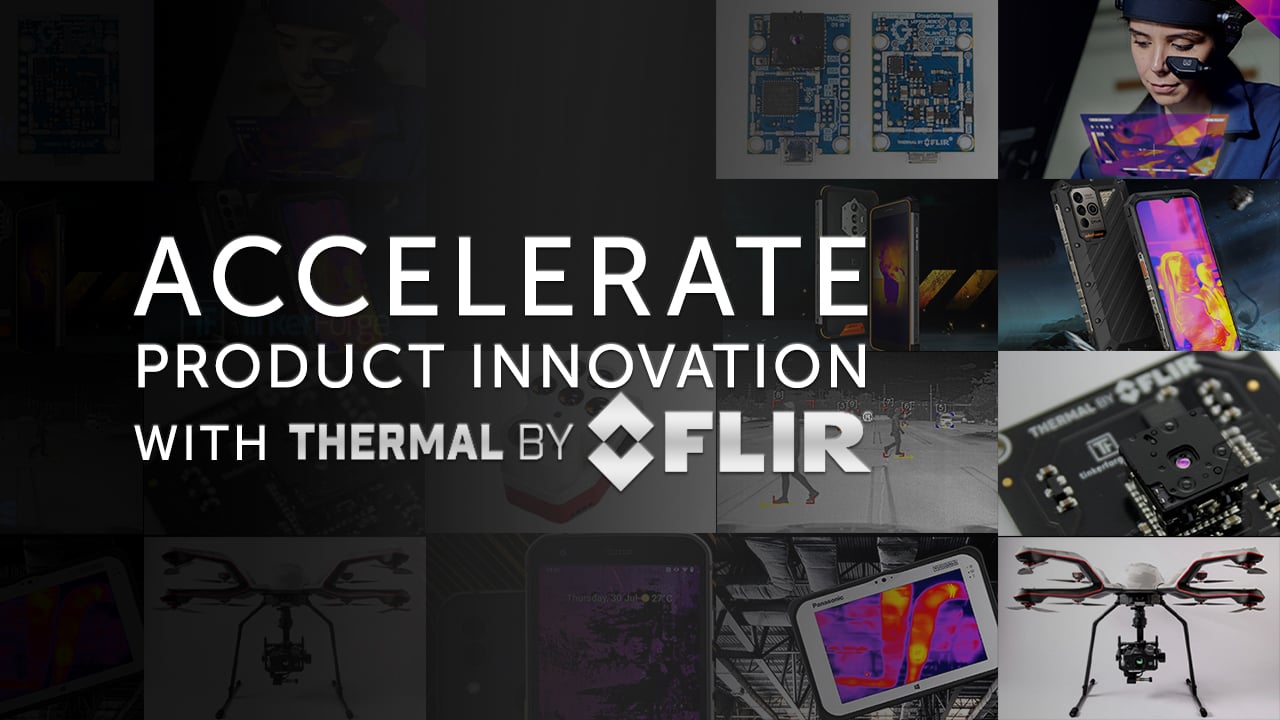 ---
A Multitude of Form Factors
Beyond mobile phones, Lepton is making its way into smart building environments and wearables. The Teledyne FLIR MWC booth will also showcase the Edge Sensor SA building occupancy sensor. By using the reliable and cost-effective Lepton to track building occupancy, building managers can view and manage the building capacity in real-time without compromising individual privacy, assist with asset management, manage people flow effectively, and help reduce energy and operational costs.
Visitors can also experience the world's first fully hands-free, voice-controlled thermal camera module on the RealWear Navigator® 520 headset. The dual thermal-visible camera rugged wearable empowers frontline industrial workers to quickly and safely locate temperature anomalies in industrial environments and share the thermal imagery in real time using Microsoft Teams or Zoom.
Full Support for Thermal Innovation
Thermal by FLIR program collaborators access more than 40 years of industry experience and receive support ranging from product development to marketing. To learn more about the Thermal by FLIR program, please visit https://www.flir.com/oem/thermal-by-flir/.
Visit the Teledyne FLIR stand at Mobile World Congress to see the thermal-enabled devices at stand number 7B6, Hall 7, at the Fira Barcelona Gran Via, February 27 - March 2, 2023.
About Teledyne FLIR
Teledyne FLIR, a Teledyne Technologies company, is a world leader in intelligent sensing solutions for defense and industrial applications with approximately 4,000 employees worldwide. Founded in 1978, the company creates advanced technologies to help professionals make better, faster decisions that save lives and livelihoods. For more information, please visit www.teledyneflir.com/oem or follow @flir.