FLIR Tools Every Contractor Needs for Restoration & Remediation Jobs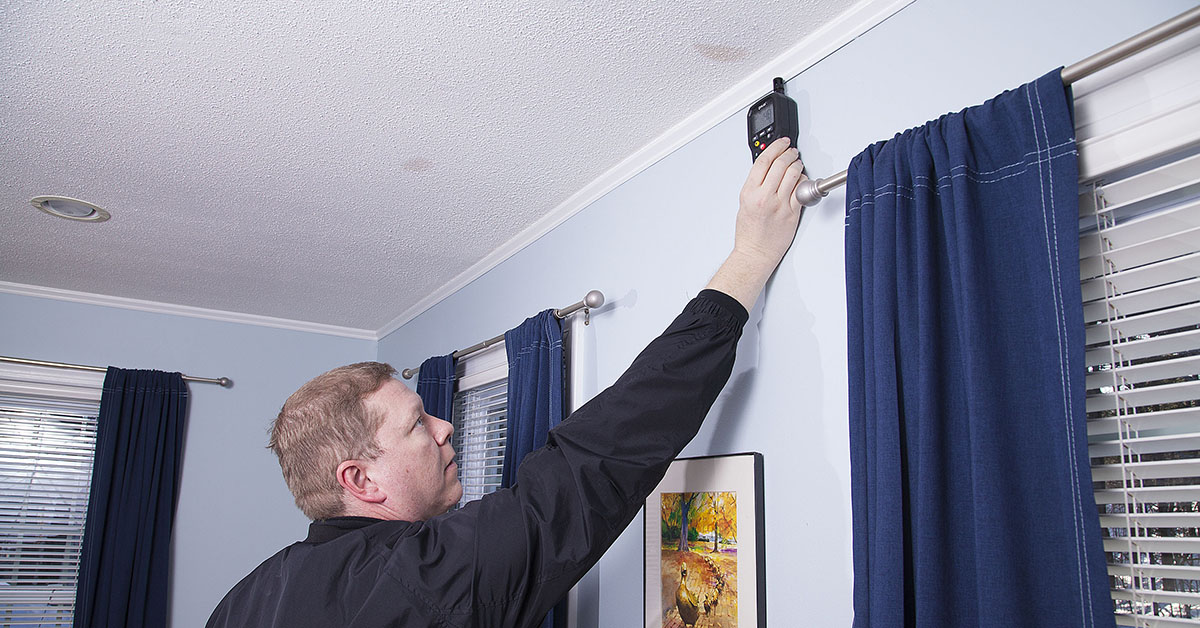 With hurricane season underway and moisture damage of higher risk this time of year, contractors are gearing up for restoration and remediation jobs. Thankfully, FLIR has thermal imaging tools integrated with moisture meters that will help get these jobs done right, and speed up the post-hurricane recovery process, improve repair quality and add to contractor credibility. Many times, a good thermal image sent via email may be sufficient documentation to authorize additional work, leading to improved efficiency in the repair process and ultimately saving time and money.
Contractors need to be able to evaluate water damage quickly and accurately after a hurricane or other water-damage events. While simple to use, identifying water damage with any traditional moisture meter alone is a tedious process, often requiring at least 30 to 40 readings and with accuracy only as good as the user. Using a FLIR thermal imaging camera along with a moisture meter is much more accurate, and has become a common combination amongst professionals in the industry. With FLIR, you can visually track the source of the leak—providing contractors with an initial guide to the damaged area, and allowing verification with a moisture meter after the fact. This accelerated two-step process, like using a FLIR C3 Compact Thermal Camera with Wi-Fi or FLIR ONE Pro (like in the video below) alongside a FLIR MR40 Moisture Pen, certainly leads to more accurate inspections and fewer call backs, but FLIR additionally offers an even quicker solution.
---
FLIR Infrared Guided Measurement (IGM) technology was designed to simplify this process by combining both tools into a single device: the FLIR MR176 IGM Moisture Meter with Replaceable Hygrometer. This all-in-one moisture meter and thermal imager allows contractors to use thermal imaging and take moisture meter readings for inspecting the property, preparing for remediation, and—during remediation— assessing the effectiveness of dehumidifying equipment. The tool can also be used after remediation to identify leaks that may—or may not—be related to the hurricane or other water damage event.
A variety of FLIR thermal imaging solutions and tool combinations are available for restoration and remediation applications any time of year, depending upon whether you're looking for general moisture information, or need more precise data on temperature and relative humidity levels. Regardless of season, every restoration and remediation job is different, and the tools or tool needed will vary by job and preference. To be sure to select the right tool for you, please visit our building moisture inspection basics webinar recording here, and check out all of our webinar training offerings here.
To learn more about our products, visit FLIR.com/Test.