Teledyne FLIR Releases New FLIR Research Studio Professional Edition with Free Player and Upgraded Standard Edition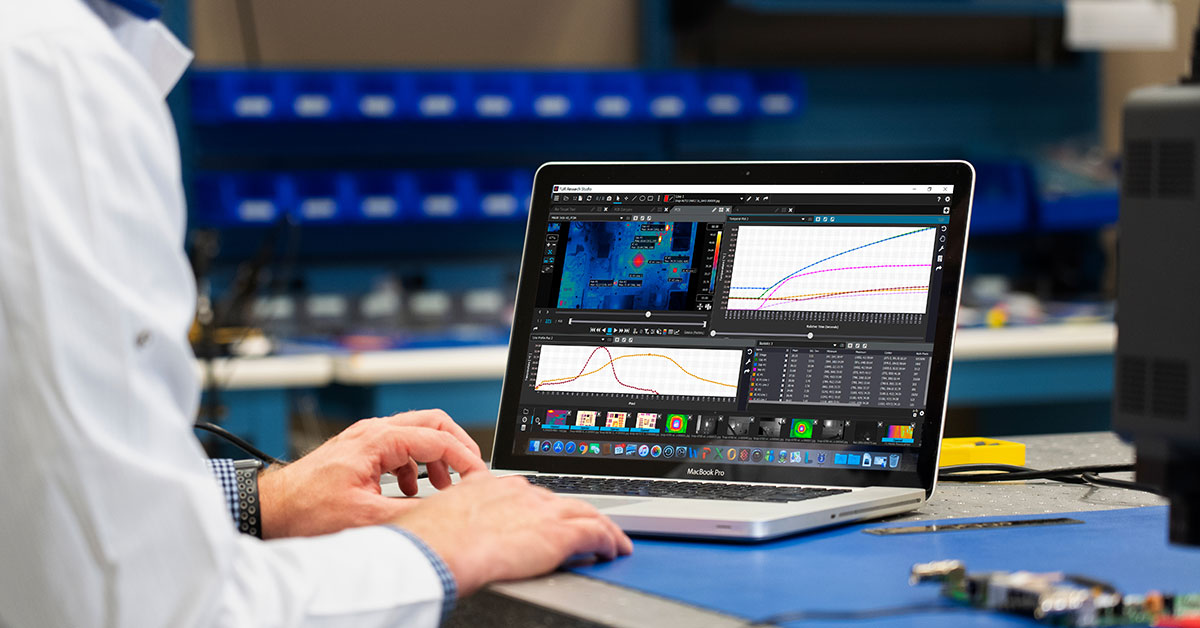 Professional Edition Software Fits Needs of High-End Researchers and Scientists with Additional Recording, Analysis, and Sharing Capabilities
THOUSAND OAKS, CA., Aug. 12, 2021 ― Teledyne FLIR, part of Teledyne Technologies Incorporated (NYSE:TDY), announced today the release of the latest versions of FLIR Research Studio software. This new release includes both a Professional Edition with FLIR Research Studio Player—designed for research and science applications requiring robust data capture and analysis—and an upgraded version of the FLIR Research Studio Standard Edition. Both the Standard and Professional Editions are now offered as one-year subscriptions or perpetual licenses.
"The new FLIR Research Studio Professional Edition works the way you work, featuring the recording and analysis capabilities needed for cutting-edge research and development applications," said Chris Bainter, vice president of business development, Teledyne FLIR. "Both the Standard and Professional versions offer a streamlined, intuitive 'Connect – View – Record – Analyze – Share' workflow, making it easy to quickly characterize important thermal data to support critical decisions. This helps improve collaboration and increase efficiency to reduce the potential for misunderstanding critical thermal data."
The new Research Studio Standard Edition includes several updates including improvements in data recording and export. Connectivity options have also been enhanced across both editions with the Professional Edition supporting the FLIR High-Speed Data Recorder (HSDR). In addition, the Professional Edition includes advanced image enhancement tools, analysis capabilities, and data-plotting features along with to the ability to export data to the new FLIR Research Studio Player.
New FLIR Research Studio Player
The Research Studio Player is a free software application for sharing recorded data easily in 21 different languages and across Linux, Windows, and MacOS operating systems. With a Professional Edition License of Research Studio, the user can export .FRS files that are readable in the Research Studio Player with no limitations on file sizes. The Player has the same analysis capabilities as Research Studio Professional Edition, but it cannot connect to thermal cameras or record data.
FLIR Research Studio Professional Edition with Player and FLIR Research Studio Standard Edition are available for purchase today globally from Teledyne FLIR and its authorized dealers. To learn more or to purchase, please visit www.flir.com/research-studio.
# # # #
About Teledyne FLIR
Teledyne FLIR, a Teledyne Technologies company, is a world leader in intelligent sensing solutions for defense and industrial applications with approximately 4,000 employees worldwide. Founded in 1978, the company creates advanced technologies to help professionals make better, faster decisions that save lives and livelihoods. For more information, please visit www.teledyneflir.com or follow @flir.
About Teledyne Technologies
Teledyne Technologies is a leading provider of sophisticated digital imaging products and software, instrumentation, aerospace and defense electronics, and engineered systems. Teledyne's operations are primarily located in the United States, the United Kingdom, Canada, and Western and Northern Europe. For more information, visit Teledyne's website at www.teledyne.com.