Featured Developer: magicplan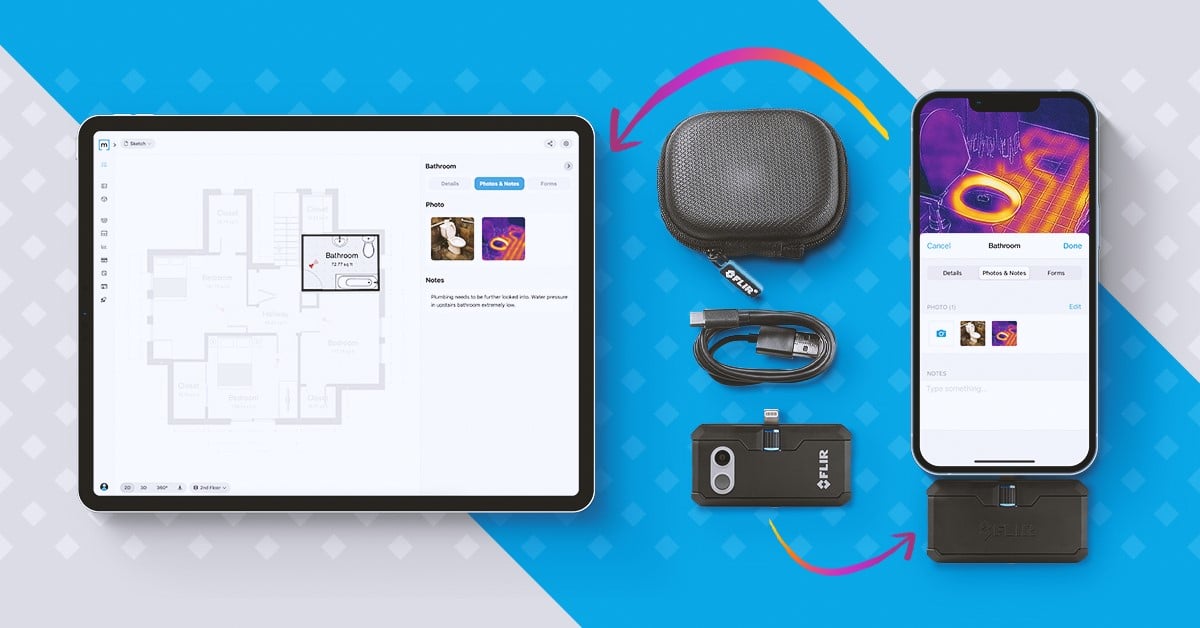 Background
magicplan is a sketching, reporting, and estimating solution. Every day thousands of professionals use our mobile and web-based apps to perform their jobs more efficiently and, as a result, do more jobs in less time. Our main features include instant 2D & 3D sketches, reports with photos, notes, and annotations and labor & cost estimates.
Q&A with the Developer
Why did you decide to integrate Thermal Imagining capabilities into your product?
User demand. We strive to take a user-centric approach when evolving our product. The integration of FLIR cameras was a popular request amongst our pro users in the inspection, remodeling, and restoration industry. magicplan already supports 360° cameras that let users create photo-realistic digital twins of their job site. Giving them the capability to document what is behind a wall was a no-brainer.
What proved to be the best practice when working with the FLIR Mobile SDK?
FLIR Mobile SDK is easy to use, and it is constantly improving. You can see that the FLIR team is investing a lot of time and effort to continually make it better. One thing that I would definitely recommend before starting to work with the SDK is to check
out the available documentation. Also, before trying to solve any issue yourself, I would suggest browsing through the developers' forum. It is very likely that someone already had the same problem that you are trying to solve, and you will end up saving a lot of time.
What's the biggest challenge you've found working with the FLIR Mobile SDK and how did you get around it?
magicplan has native apps on iOS and Android OS, which are compatible with both, mobile phones and tablets. We needed to make sure that the FLIR SDK was handled the same way on both platforms, without a visible difference to the user. We also needed to make sure that the thermal image would be picked up correctly.
If there was one thing that you could share with other FLIR mobile app developers, what would it be?
I know I'm repeating myself, but I really can't stress enough how much of a help the documentation and developers' forum was to us. Also, don't be afraid to be proactive! Once you ask a question, there is a big chance that someone will reach out to you and try to help you.
What did the development and integration of the FLIR Mobile SDK change for you and your product?
Our main goal is to help our customers achieve more in less time. As a result, we streamlined our customers' documentation process by supporting FLIR thermal cameras, providing more customer value, and differentiating our product from the competition.
Visit magicplan today for more info!