Thermal Cameras for Smarter Cars and Safer Roads
FLIR is empowering the automotive community to create the next generation of safer, more efficient ADAS and autonomous vehicle (AV) systems using cost-effective thermal cameras.
---
---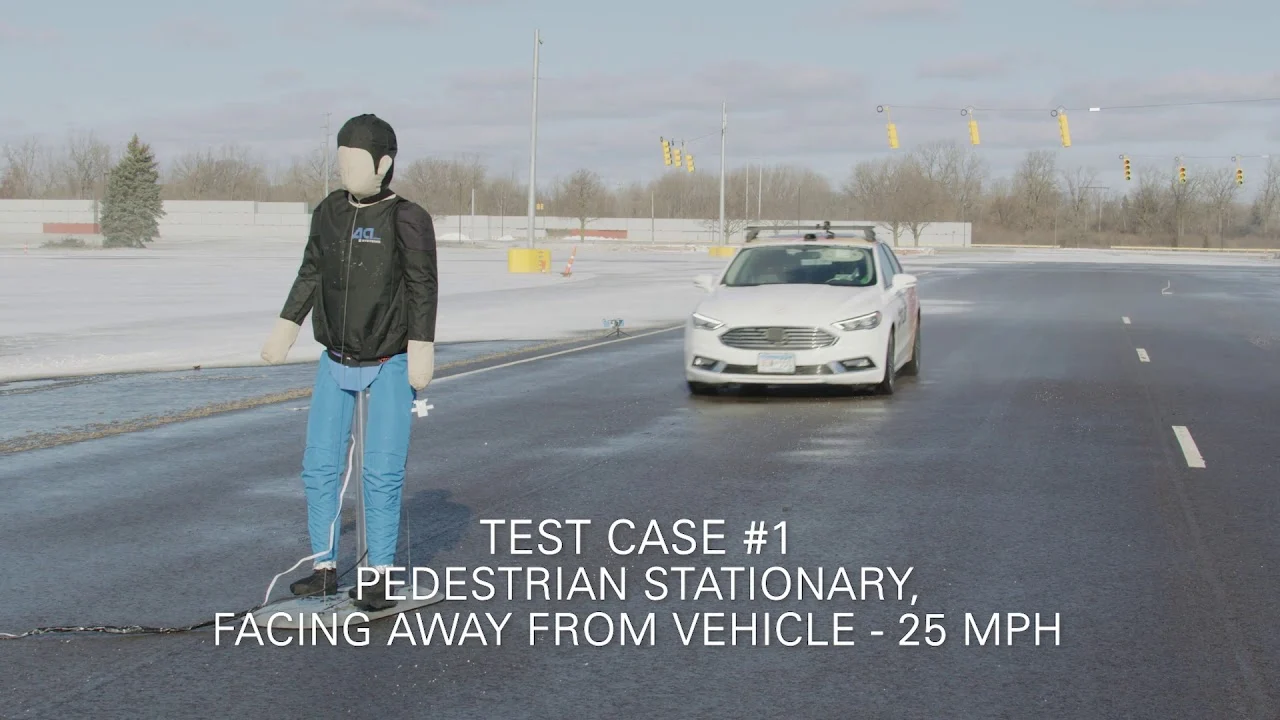 ---
Testing Automatic Emergency Braking with FLIR Thermal Cameras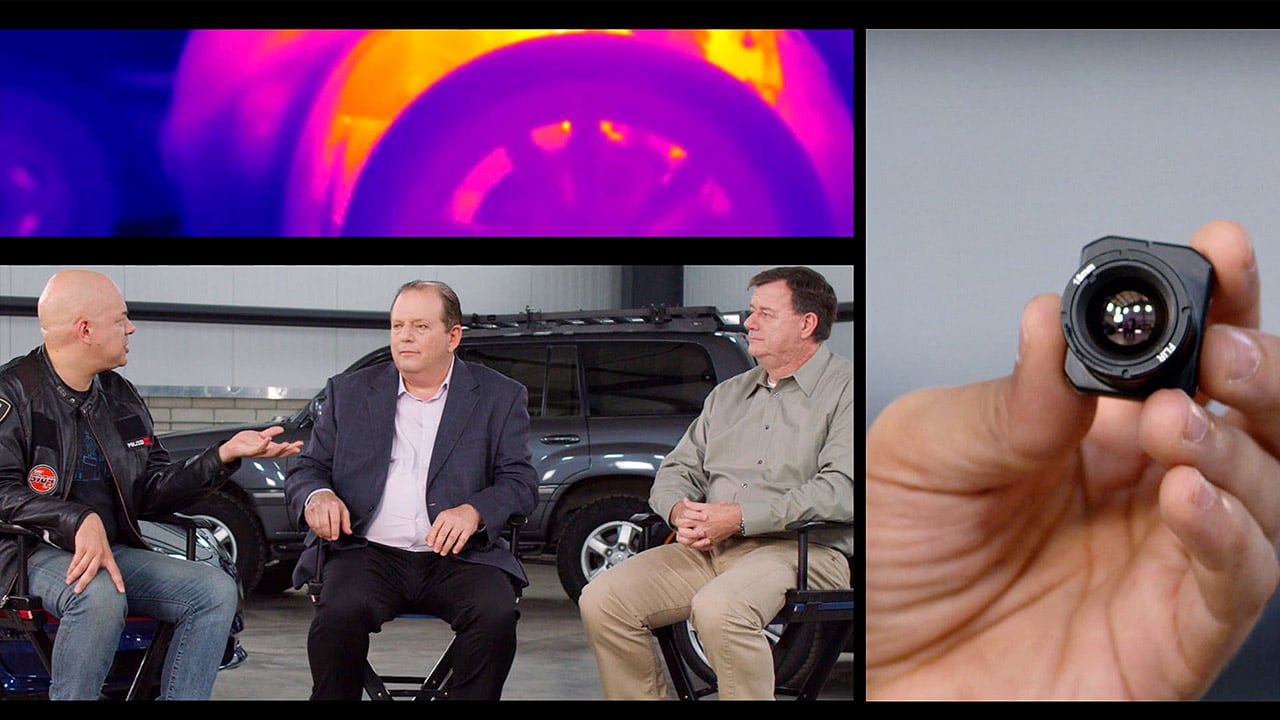 ---
Why ADAS and Autonomous Vehicles Need Thermal Infrared Cameras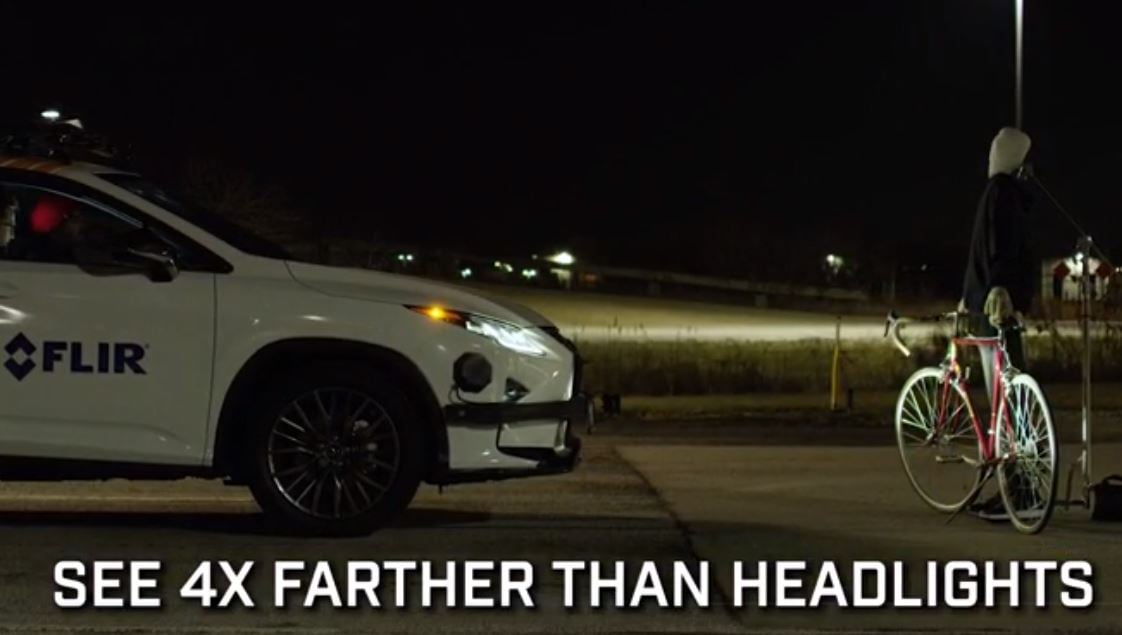 ---
Thermal Cameras and Automatic Emergency Braking (AEB)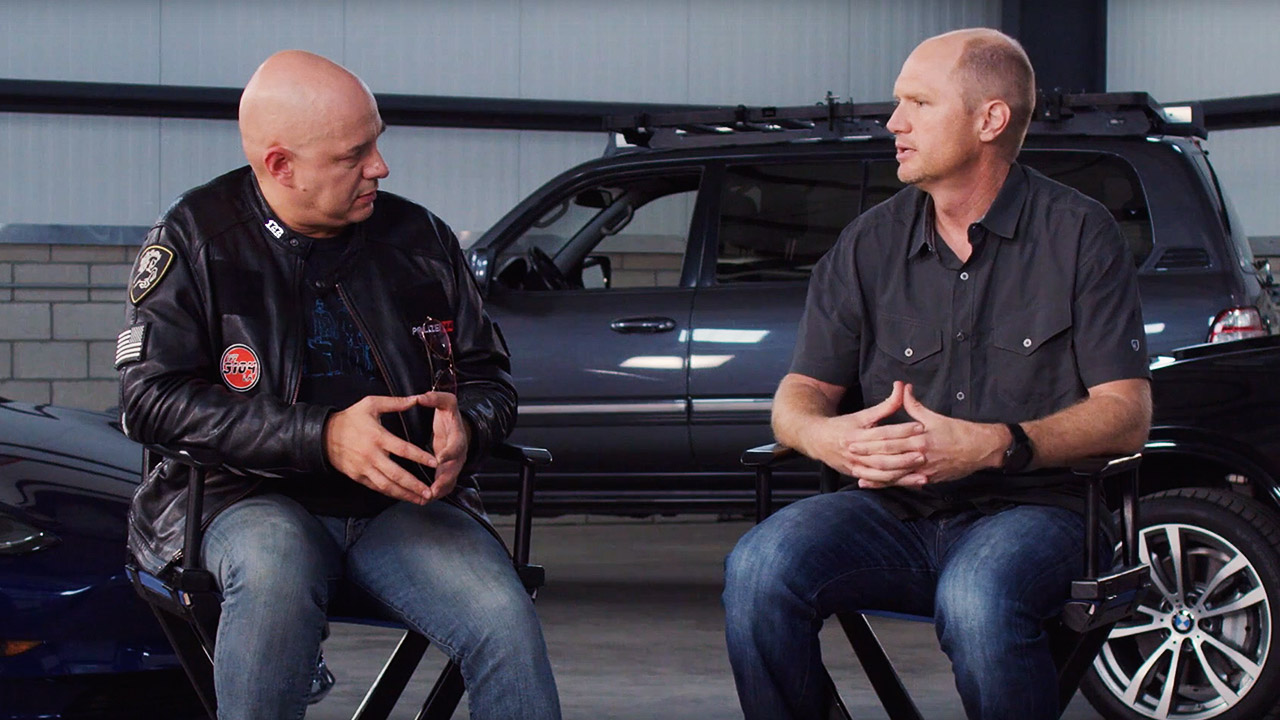 ---
Why Should Thermal Sensors be Mandatory for ADAS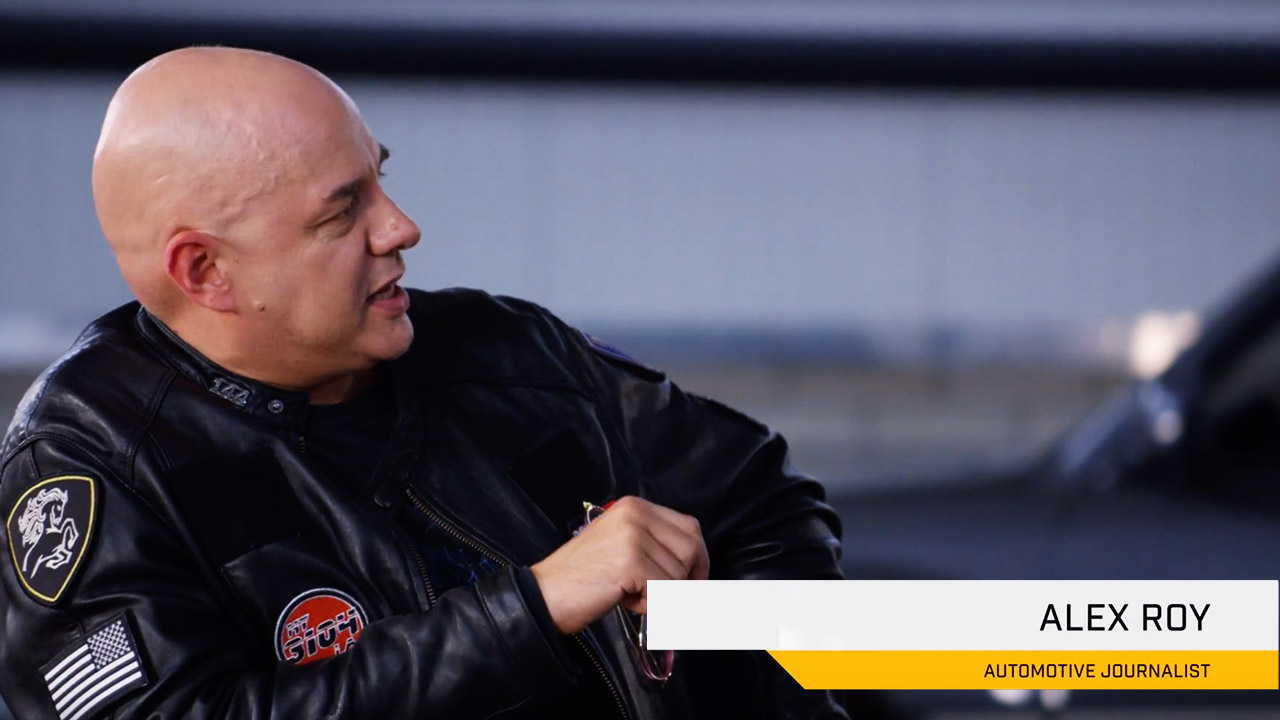 ---
Technical Advantages of Thermal Cameras in ADAS and AV Platforms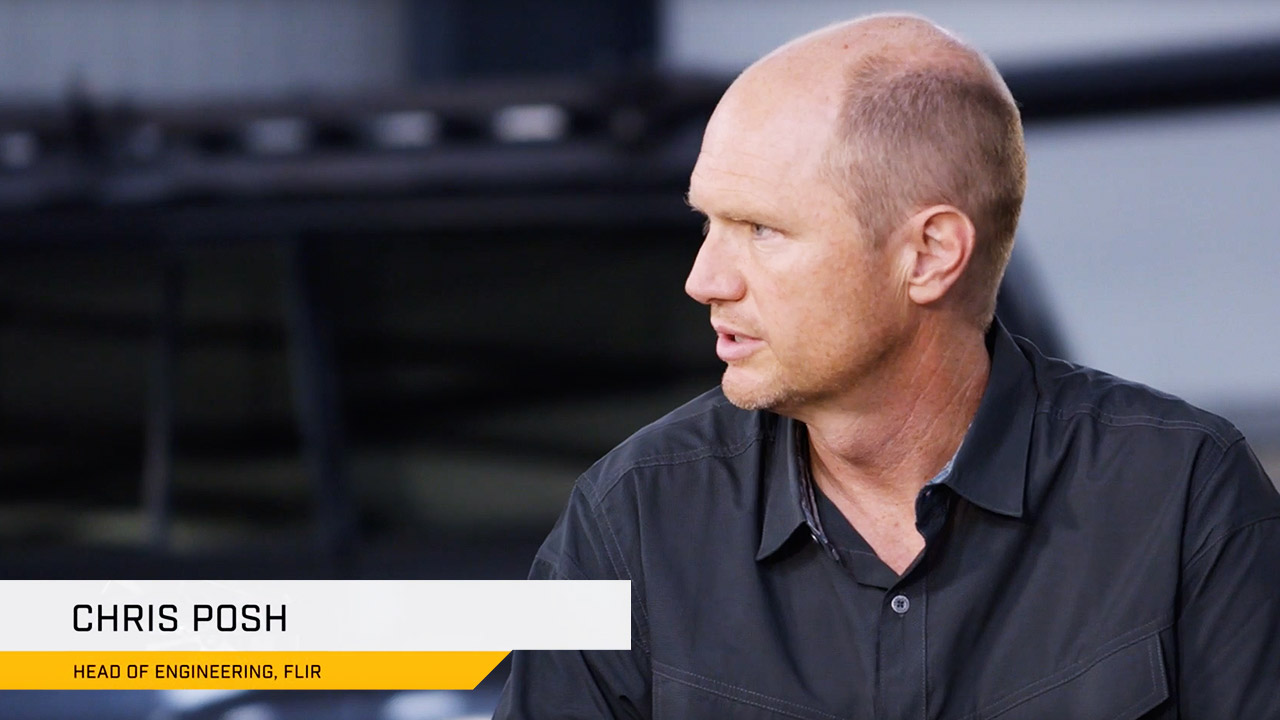 ---
The Pathway to Affordable, Scalable Automotive Integration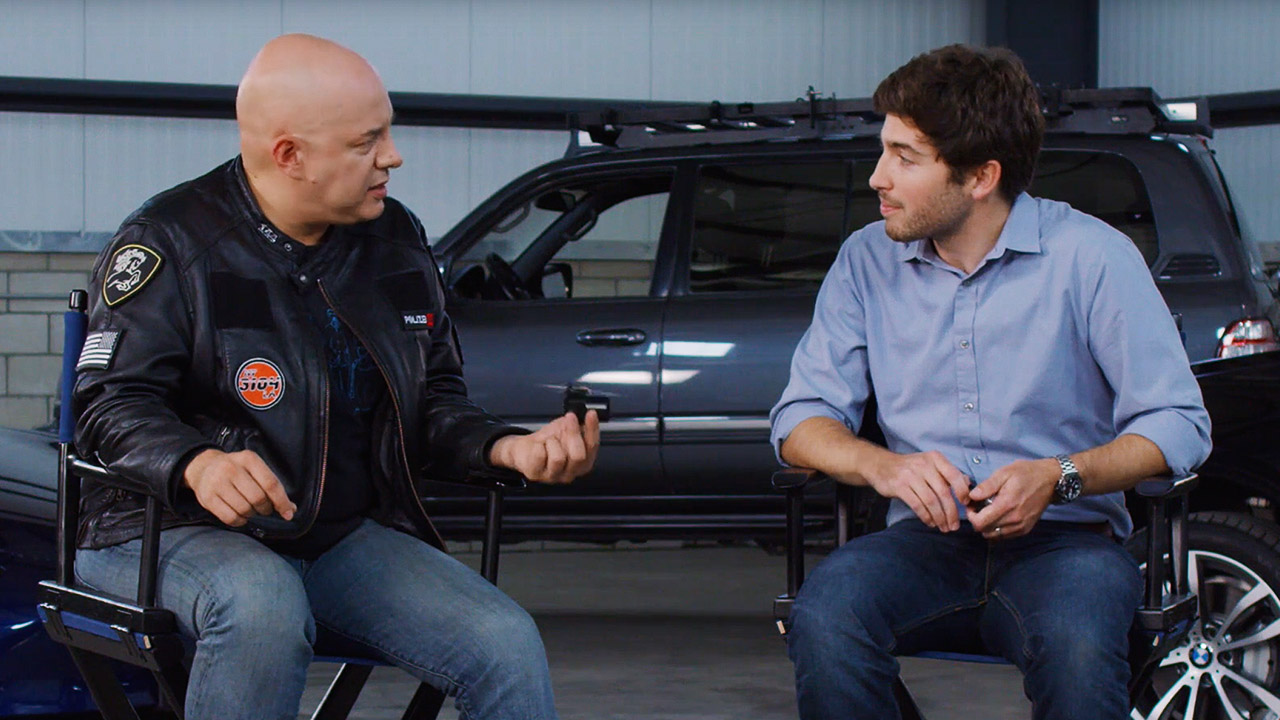 ---
Overcoming Technological & Logistical Automotive Integration Challenges
Test Results: AEB Fused with Thermal Can Save Lives
In July 2020, FLIR and VSI Labs returned to the track at the American Center for Mobility (ACM) to test a fused AEB system that included a thermal camera, radar, visible camera, and FLIR CNN. The tests were conducted alongside four commercially available vehicles in challenging conditions.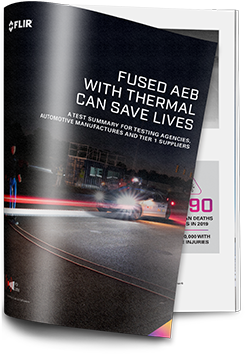 Download Now
---
What Automotive Engineers and Developers Need to Know About Thermal Imaging
Download the solutions brief below to find out how FLIR thermal technology for cars can reduce accident rates by improving safety and automatic braking at night.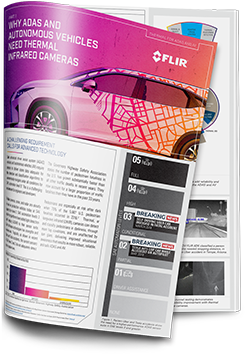 ---
Two Thermal Cameras Are Better Than One
This download will explain how thermal stereo vision enables 3D perception under any lighting and weather conditions.
---

Get Started with the FLIR ADK™
The FLIR ADK™ incorporates FLIR's 640 x 512 resolution Boson™ thermal camera in a heated all-weather IP67 housing with convenient mounting features and a USB or GMSL interface. This enables developers to quickly mount and connect the ADK and record data with an easy-to-use graphical user interface (GUI), all within minutes. The GUI allows for push-button video recording.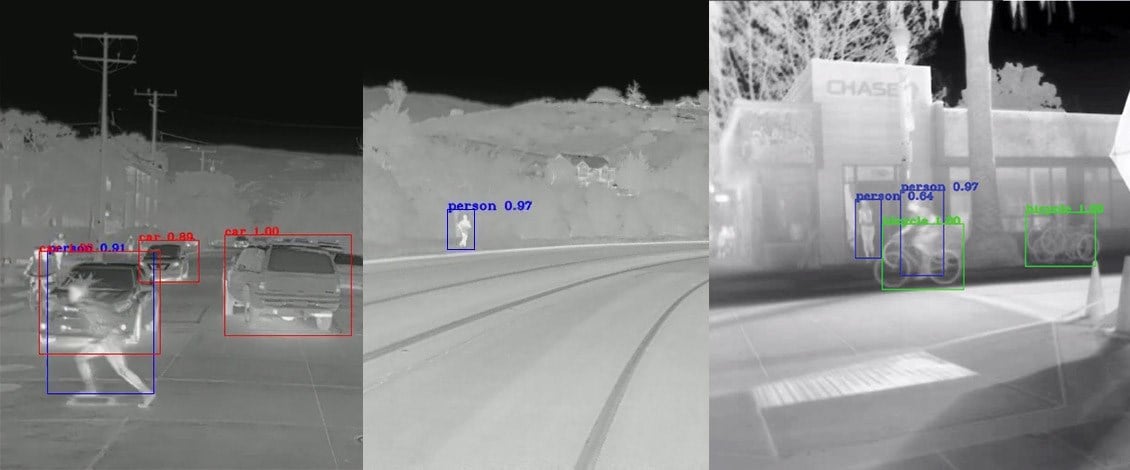 FREE - FLIR Thermal Starter Dataset for Algorithm Training
The first of its kind, the FLIR thermal dataset is free for ADAS and AV algorithm developers. It features an initial set of more than 14,000 annotated summer driving thermal images captured at day and night and their corresponding RGB imagery for reference. The dataset includes classification of five groups; people, dogs, cars, bicycles, and other vehicles.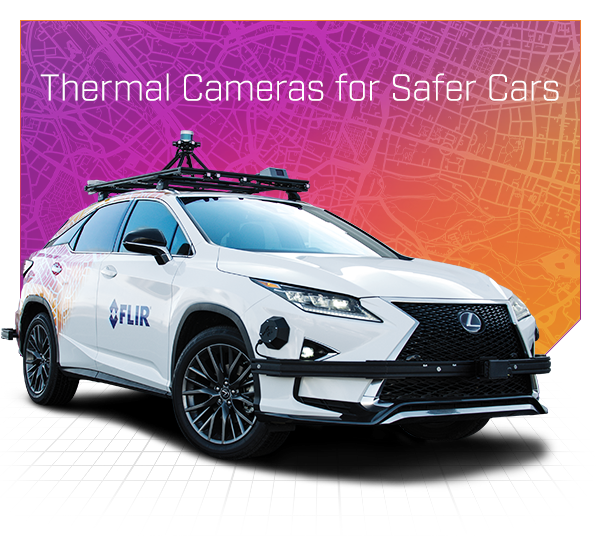 ---
Why FLIR Night Vision for ADAS and AV?
FLIR produces the only automotive-qualified thermal camera in cars today. Through Tier 1 automotive supplier Veoneer, more than 700,000 cars have reliable night vision with pedestrian and animal detection. FLIR thermal cameras complement the ADAS and AV sensor suite. They provide the ability to reliably classify objects in the dark and through obscurants including smoke, sun glare, and most fog – day or night. Because they detect heat, thermal cameras have the unique ability to reliably classify people and animals better than other ADAS and AV sensor technologies. Including thermal cameras increases the situational awareness, reliability, and safety capabilities of a sensor suite.
SEE FURTHER FOUR TIMES FARTHER THAN HIGH BEAMS ILLUMINATE
SEE CLEARLY IN CHALLENGING LIGHT CONDITIONS – SUN GLARE, FOG, AND DARKNESS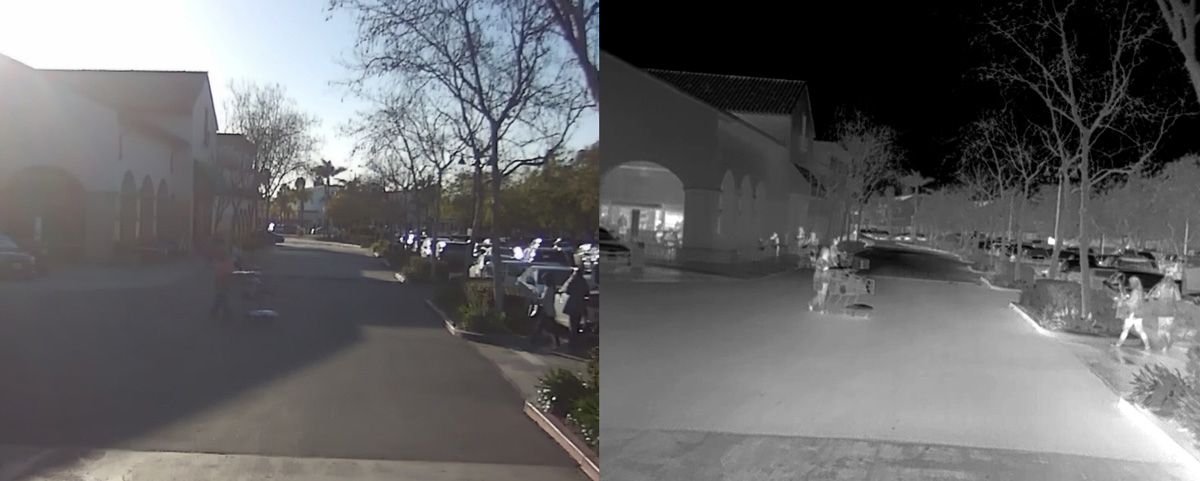 RELIABLY CLASSIFY PEOPLE AND ANIMALS IN CLUTTERED ENVIRONMENTS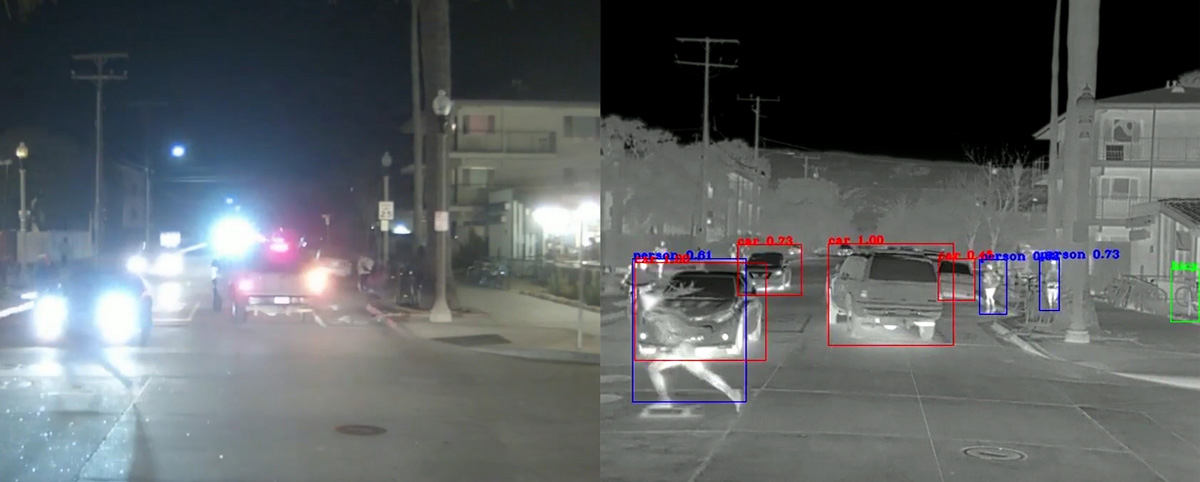 ---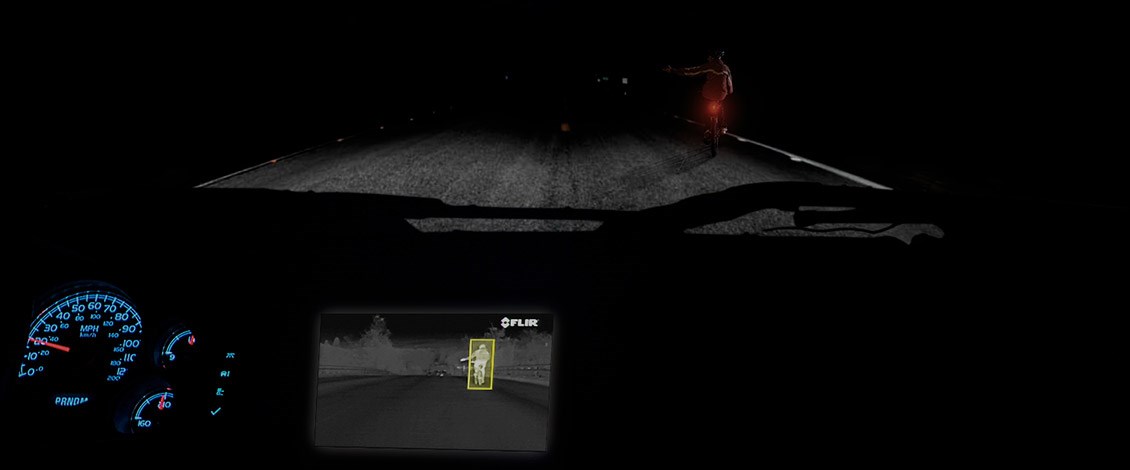 Looking for a night vision system for an existing vehicle?
PathFindIR II is a powerful thermal night vision system that helps you clearly see road hazards in total darkness, and it will alert drivers to nearby vehicles, people, and animals. Headlights typically illuminate about 450 feet straight ahead, but PathFindIR II detects heat without a need for light, allowing you to see up to four times farther down the road. It provides visibility through dust, smoke, or fog, and better capability to avoid an accident.