Thermal Sensors for Smarter Cars & Safer Roads
Automotive
Advanced Driver Assist Systems
Advanced Driver Assist Systems (ADAS) will revolutionize travel and transport while improving safety. Thermal cameras, along with other sensors, will be used to quickly detect and classify hazards in the road, increasing safety for passengers and pedestrians. As a leading OEM to Tier 1 automotive suppliers for 10+ years, FLIR has the reputation of delivering high performance, reliable night vision systems for pedestrian and animal detection. Developed with this expertise, the new FLIR ADK™ is a low cost, easy to install development kit that can be used to quickly demonstrate the for strength of thermal sensors for use in autonomous driving.
FREE - FLIR Thermal Dataset for Algorithm Training
The first of its kind, the FLIR thermal dataset is free for ADAS and autonomous vehicle algorithm developers. It features an initial set of more than 10,000 annotated summer driving thermal images captured at day and night. The FLIR thermal dataset enables developers to start developing and training convolutional neural networks (CNN), empowering the automotive community to create the next generation of safer and more efficient ADAS and driverless vehicle systems.
Looking for a night vision system for you current vehicle? The FLIR PathFinder II is the perfect night vision warning system to add to your car.
ADAS Technology Application Note
Download the note to learn more about thermal sensors, their benefits and design considerations for ADAS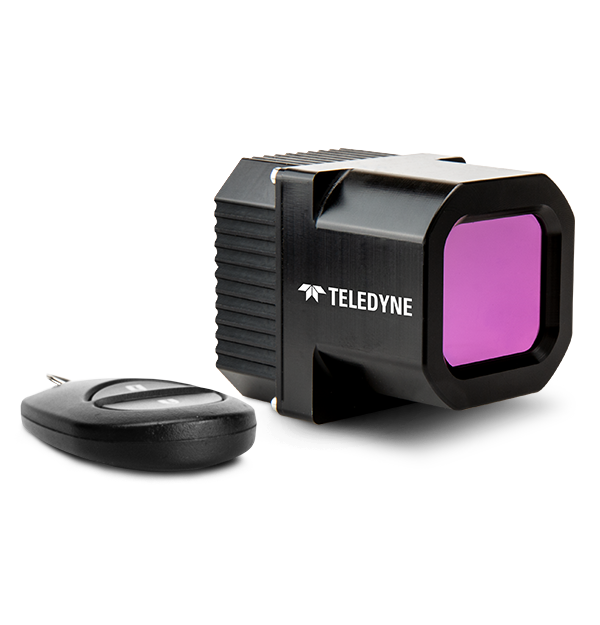 FLIR ADK
Built around the revolutionary FLIR Boson® thermal camera core, the FLIR ADK™ is a cost-effective way to develop the next generation of automotive thermal vision and advanced driver assistance systems (ADAS). Thermal imaging is the best sensor technology for pedestrian detection, identifying people in cluttered environments and giving analytics the critical information needed for automated decisions.
Learn More
Why Thermal?
Thermal cameras provide the ability to classify and identify objects at high speeds, in the dark, and through obscurants (smoke, sun glare, fog) 24 hours a day. Because they see heat, they have a unique ability to identify people and animals better than other ADAS sensor technologies. Including thermal in the suite of ADAS sensors increases the driving system' situational awareness, making the system more reliable.
Detect and identify people and animals in cluttered environments
See clearly in challenging light conditions
See further than high beams
Why FLIR?
FLIR has been a leading OEM to Tier 1 automotive suppliers for 10+ years, supplying reliable night vision for pedestrian and animal protection. Close to half a million thermal sensors from FLIR are on the roads today, making the roads safer. Fire rescue, recreational vehicles, maritime and unmanned ground vehicles (UGVs) all benefit from seeing in total darkness offering more time to react to pedestrians, cars, animals and virtually any other hazard to avoid an accident. To learn more about our aftermarket products, check out the PathFindIR II.
---