UAS Thermal Imaging and Sensor Solutions
UAS Solutions
Airborne Imaging & Sensing Capability for Everyone
With a wide selection of drone thermal imagers covering the entire range of performance and features, FLIR has an imaging solution for every mission profile and budget.
The MUVE™ C360 multi-gas detector is purpose-built for UAS. These drone kits combine industry-leading FLIR thermal technology with the flight stability, gimbal technology, mobile app integration, and image transmission of the powerful DJI M200 V2, M210 V2, and M210RTK V2 to provide the ultimate solution for reliable, rapidly-deployable aerial thermal imaging.
The M210 V2 and M210RTK V2 kits let you deploy two imagers below the aircraft so you can fly thermal and visible cameras, or single upward-facing gimbal, and a MUVE C360 gas monitor at the same time.
---
Learn with FLIR DELTA
Drone Education Lab for Thermal Applications

---
Thermal Thoughts for Public Safety Operators (Part 1)
In this episode of FLIR DELTA we're going to cover three inter-related environmental factors that can trip up new Public Safety operators: the diurnal cycle, solar loading, and thermal crossover.

---
Thermal Thoughts for Public Safety Operators (Part 2)
When flying a thermal drone how hot or cold it feels to you can be misleading for how objects will look on a thermal camera. In this episode learn about the differences between heat and temperature, and how emissivity is a measure of absorbing and releasing thermal energy. You'll also learn about apparent temperature and how weather conditions can impact how thermal images will look throughout the day and night.

---
Roof Inspections with Thermal Drones
Thinking of using your thermal drone to inspect large commercial roofs? Here are four things you need to consider before you take to the sky.

---
Fighting Fires with Thermal Drones
Did you know thermal cameras can see through smoke, show the integrity of a burning roof, find victims hidden in a fire scene, and improve hot-spot detection? See how thermal drones help in the life-saving missions for fire departments large and small. Structure, grassland and forest fires can all be supported by this powerful technology.

---
Inspecting Solar Panels with Thermal Drones
In the latest episode of FLIR Delta, we will answer the four most commonly asked questions about using thermal drones in solar panel inspections. • Why use a thermal drone to inspect solar installations? • What am I looking for? • How should I fly the inspection? • Can I diagnose problems with just the images I capture?

---
5 Things to Consider About Aerial Electrical Utility Inspections
Thermographers have been inspecting substations and overhead electrical transmission lines for years, but they've needed specialized tools and techniques to do it. In this episode learn a few reasons you should think about expanding your drone skill set to be able to inspect substations and overhead electrical lines.
IR Payloads for an Existing Product
Ready-to-Fly Kits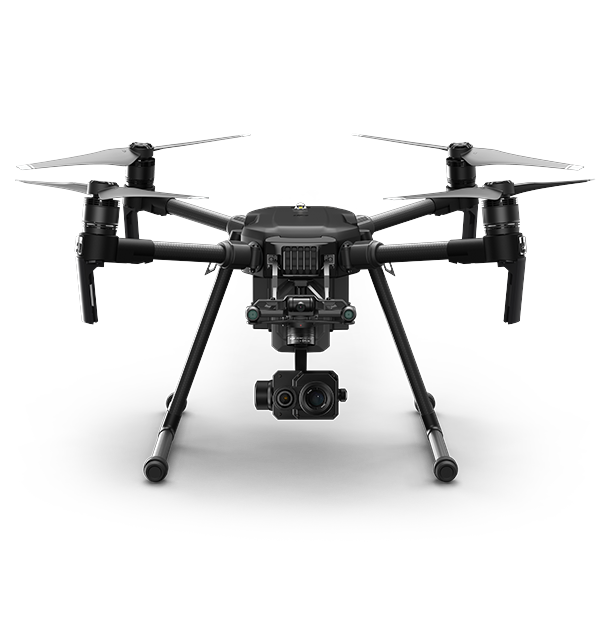 Infrared Thermography Training Resources
Sign up for scheduled infrared thermography training courses offered through the Infrared Training Center (ITC). Find a course near you: