FLIR Technology Used in New Night Vision System from Veoneer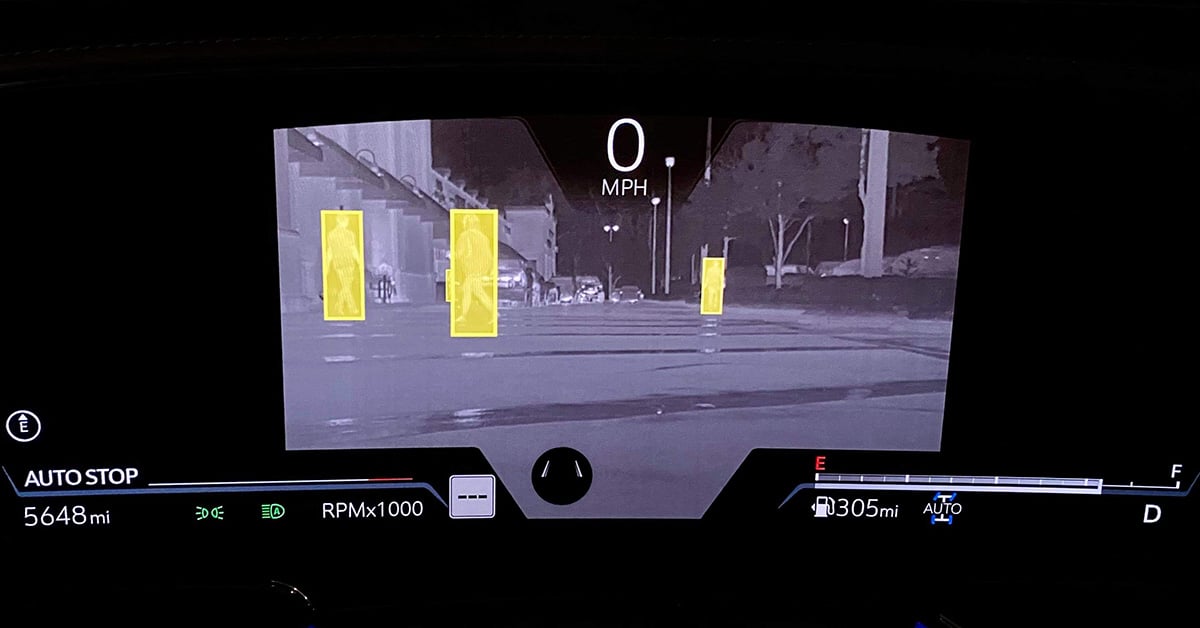 The FLIR Boson-based thermal camera, similar to the thermal technology in the FLIR Thermal Automotive Development Kit (ADK), makes its debut in Veoneer's fourth generation Night Vision System as an option on the all-new 2021 Cadillac Escalade. The new thermal-vision system offers a wider field-of-view with four-times greater resolution compared to the previous generation, extending road coverage, improving situational awareness, and displaying a sharper image to the driver.
The camera is integrated into the front grille and the thermal image is displayed in front of the driver on Cadillac's new 38-inch curved OLED screen. An Electronic Control Unit is used to host Veoneer's pedestrian and animal detection algorithms. The thermal camera hardware is also 50% lighter and 50% smaller than the previous generation while offering improved performance.
The 2021 Cadillac Escalade will be the first of several models to be equipped with the fourth generation Night Vision System, complementing Cadillac's Super CruiseTM, the first true hands-free driving assistance feature for compatible highways.
Since 2003, FLIR Systems has worked in collaboration with Veoneer to provide advanced driver assistance systems in vehicles to improve visibility during nighttime driving and other low visibility conditions such as inclement weather, fog, smoke, and direct headlight glare.
That innovation has brought the ability to see heat energy to nearly one million vehicles to help detect pedestrians, cyclists, and animals beyond the range of headlights through on-board analytics designed to alert the driver.
For more details about Veoneer's fourth generation Night Vision System on the 2021 Cadillac Escalade, visit: veoneer.prod-mid-euw3.investis.com/en/press-releases?page=/press/perma/1871624
To learn more about the ADAS program at FLIR, visit: www.flir.com/adas