Safely inspect without hot-work permits: save time and cut labor costs in explosive environments with certified thermography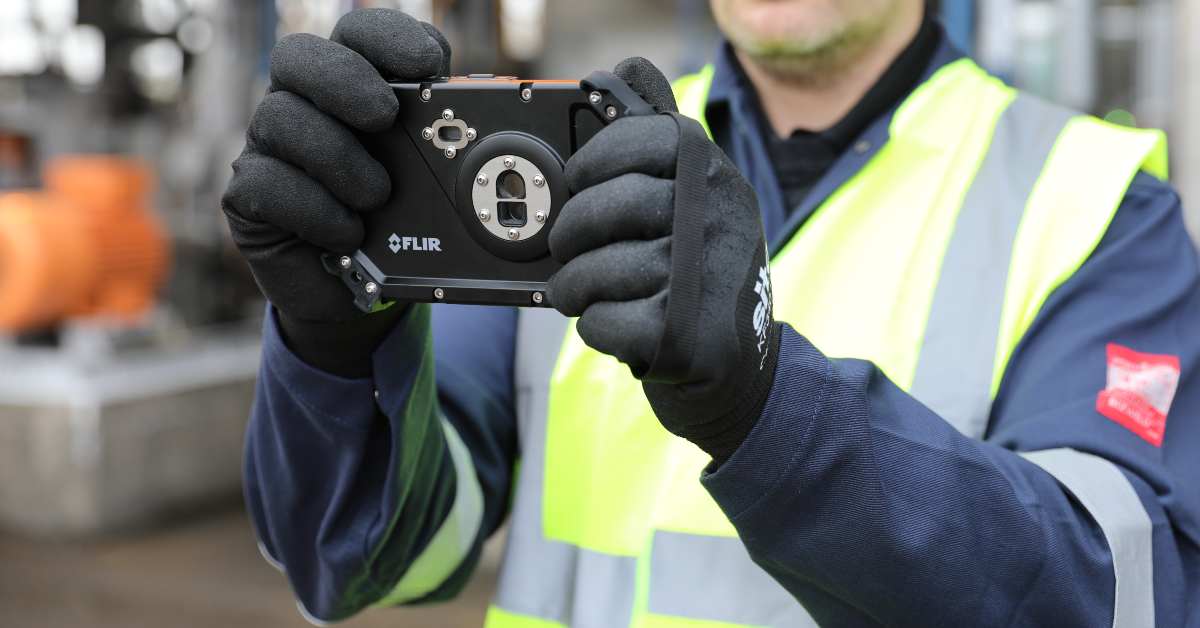 Inspecting critical elements in hazardous environments is typically a drawn-out process - but it doesn't have to be.
To keep inspectors and condition monitoring specialists safe as they monitor industrial facilities, strict safeguards require hot-work permits to be drawn up in advance and signed off by multiple managers up the line.
While the aim is admirable, the practicality of this solution can pose a problem. This is especially true when you consider that it can take up to seven man-hours to obtain a hot-work permit in some instances and even then, it is valid for just one shift.
Delays on site or staff illnesses can mean that permits expire before work is complete, leading to further delays while new permits are obtained; all the while, potential maintenance problems on-site are left unresolved - and potentially worsening.
Introducing an alternative to time-consuming hot-work permits and seemingly ceaseless paperwork; the FLIR Cx5 is here to save time without compromising on safety.
Skip long approval processes: IEC-rated thermography
We understand that hot work permits exist for a reason. They're designed to safeguard lives and minimize the risk of ignition in classified-area environments. However, new technology now offers a more efficient alternative.
The FLIR Cx5 is a safe, certified thermal imaging device suitable for use in explosive environments. Unlike other thermography devices - which can pose a risk of igniting fires during the inspection process - the FLIR Cx5 is protected by an enclosed casing that virtually eliminates the risk of ignition from electric components. This means that it fully meets most insurance requirements and negates the need for protracted paperwork.
Aside from being robust and portable, it is, critically, IEC rated - meaning it removes the need to fill in time-consuming hot work permits in a variety of industrial and hazardous environments, including:
Natural gas-burning facilities
Chemical plants
Pharmaceutical manufacturing and distillation facilities
Gas liquefaction plants
Water treatment plants and pumping stations
Cosmetic manufacturing facilities
Sawmills
Industrial baking facilities
Safe to use in Zone 2 Hazardous Environments
Whether condition monitoring specialists are onsite in a petrochemical facility, storage silos or in a facility housing an industrial furnace, the FLIR Cx5 is certified to be deployed at a moment's notice, with no need for hot work permits or managerial approval.
Using the Cx5, inspectors can now get to work immediately in any facility that falls under Zone 2 classification, where flammable materials are handled or processed on-site.
If there's a suspected issue with a component, operators can be on hand as quickly as possible - avoiding time-consuming application processes which can add yet more delays at critical moments.
The FLIR Cx5 is portable, weighing in at just over 1.5 lbs, making it ideal for locating hot spots in fast-moving environments.
At-a-glance: key stats about the FLIR Cx5
The FLIR Cx5 conforms to restricted breathing and dust protection standards, making hot work permits in hazardous locations due to gas, vapor, and dust obsolete.
It makes T-Class surveys quick and easy as operators can easily carry the compact Cx5 in their pocket, with its portability ensuring dexterity and balance while climbing access ladders.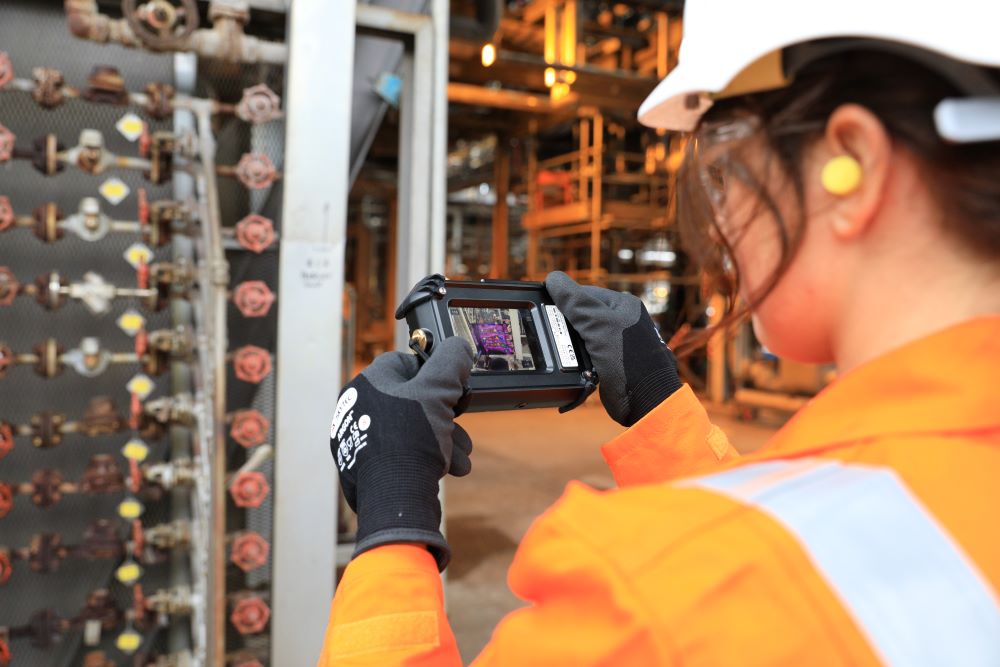 The FLIR Cx5 is suitable a wide variety of industrial environments.
What's more, it enables operators to see into difficult-to-reach areas or dark alcoves with the help of an LED light protected by an impact-resistant lens.
Certified proof: why the FLIR Cx5 can help you inspect safely
To ensure full compliance with health and safety regulations, the FLIR Cx5 proudly holds the following certifications:
EN EIC 60079-0: 2018
EN EIC 60079-31: 2014
EN EIC 60079-15: 2019
IEC 60079-15: 2017
IEC 60079-0: 2017
IEC 60079-31: 2013
The camera housing conforms to IP54 (IEC 60529) standard and can safely withstand a drop of 2m (6.6ft). Complete certificates are available at www.flir.custhelp.com
If you're a condition monitoring specialist, don't overlook the benefits that the FLIR Cx5 could make to your ability to speed up inspections.