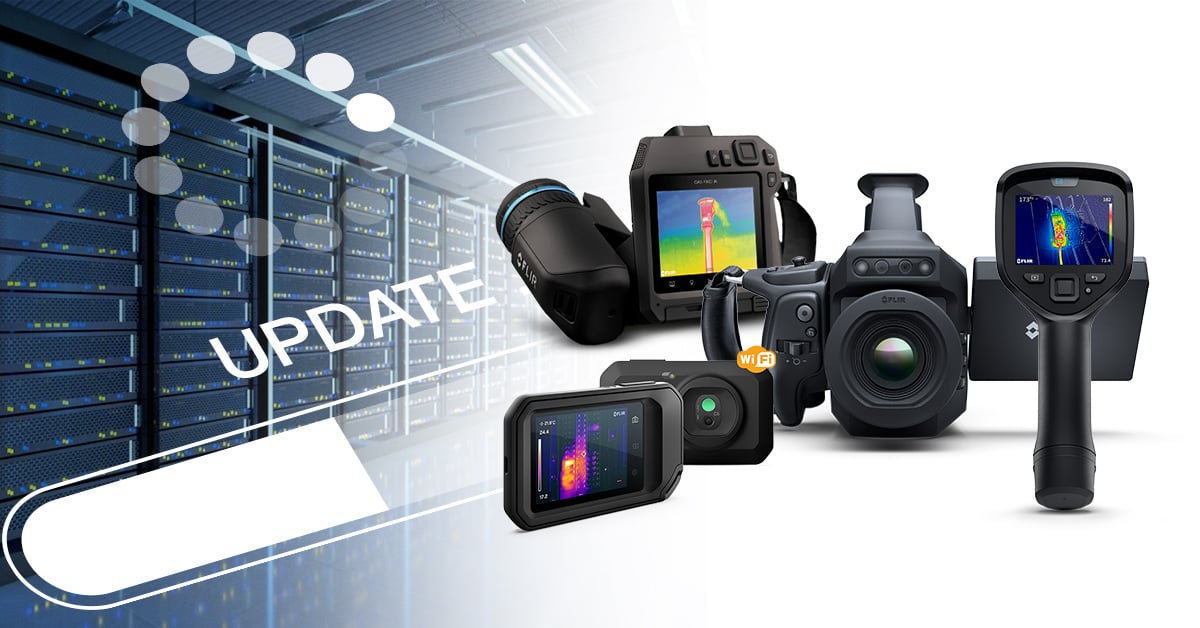 Keep your FLIR Camera Current with Over-the-Air (OTA) updates
What is OTA?
Over-the-air is wireless delivery of the latest and greatest features and new firmware updates to your FLIR camera. When you connect your camera to Wi-Fi, it will automatically search for new features, bug fixes, and firmware upgrades – so you don't have to. No need to update your camera via service office, sales rep, or USB cable; OTA updates handle it for you. Your camera will always be equipped with the newest features and functionality (e.g., measurement tools, asset tagging, recording modes, image modes, and much more). See the bottom of this page for a complete list of products with OTA compatibility.
How does OTA work?
Follow these easy steps:
1. Ensure that your camera has an internet connection via Wi-Fi
2. Get notified that an update is available in camera settings (no pop-up notification today)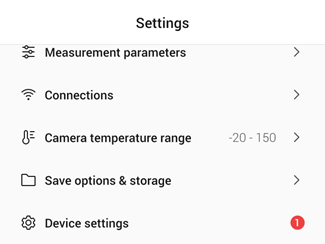 3. In update menu, select "Download" and wait for completion.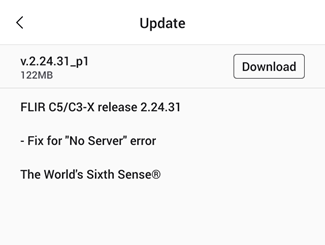 4. Once downloaded select "install" camera.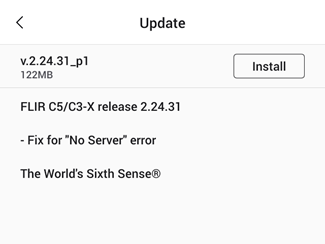 5. All set! Your camera will need to be restarted before updates will be implemented.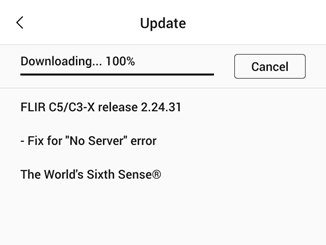 For a full list of cameras with OTA Capabilities, click here