Creepn with FLIR: The Weeknd, Diddy, 21 Savage, and Metro Boomin in Thermal for Their Latest Music Video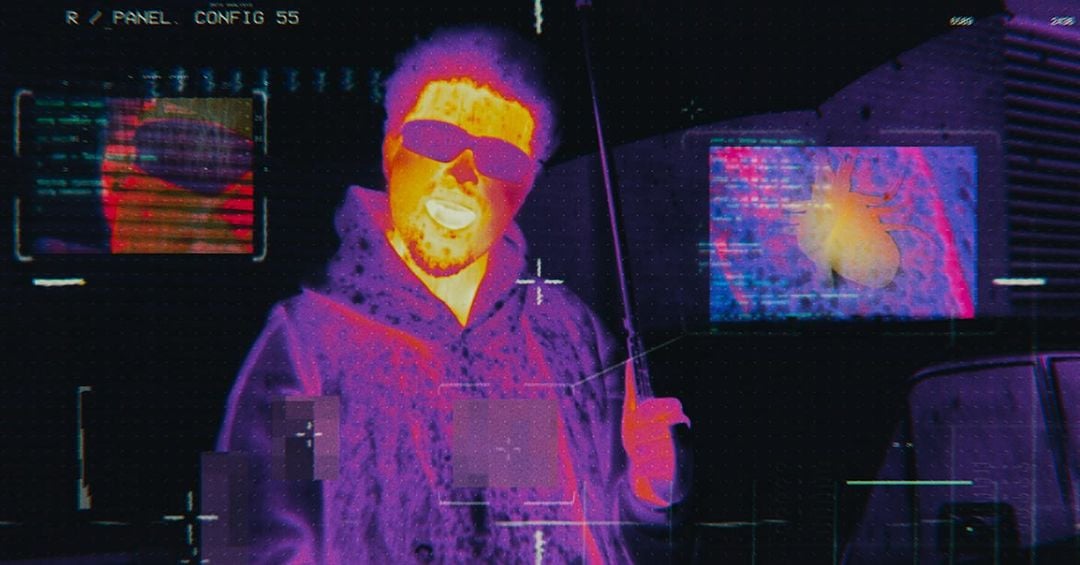 When thinking of thermal imaging, many people immediately conjure up visions of hidden cameras, covert ops, and spies. Thermal imaging is often used to evoke the feeling that you're peeking in on something you aren't really supposed to see, such as secretly revealing someone's hidden location. This is the mood award winning director Christian Breslauer set out to capture when creating the new music video for the The Weeknd's song "CREEPIN'", featuring multiple scenes shot with a FLIR A8303 thermal science camera.
The music video features lead artist The Weeknd with guest singers 21 Savage, Diddy, and Metro Boomin going about their night in the city, unaware that they're being watched by a mysterious woman through a series of monitors. The video features striking thermal images of the Weekend singing while rain falls on him, Diddy's car being followed by a drone-mounted thermal camera, and thermal closeups of 21 Savage and Metro recording lines in a warehouse studio.
"We've all seen long lens photography angle stuff that feels spy, but to see all these super start artists through a filter we've never seen them in before was just the icing on the cake to me," Breslauer explains.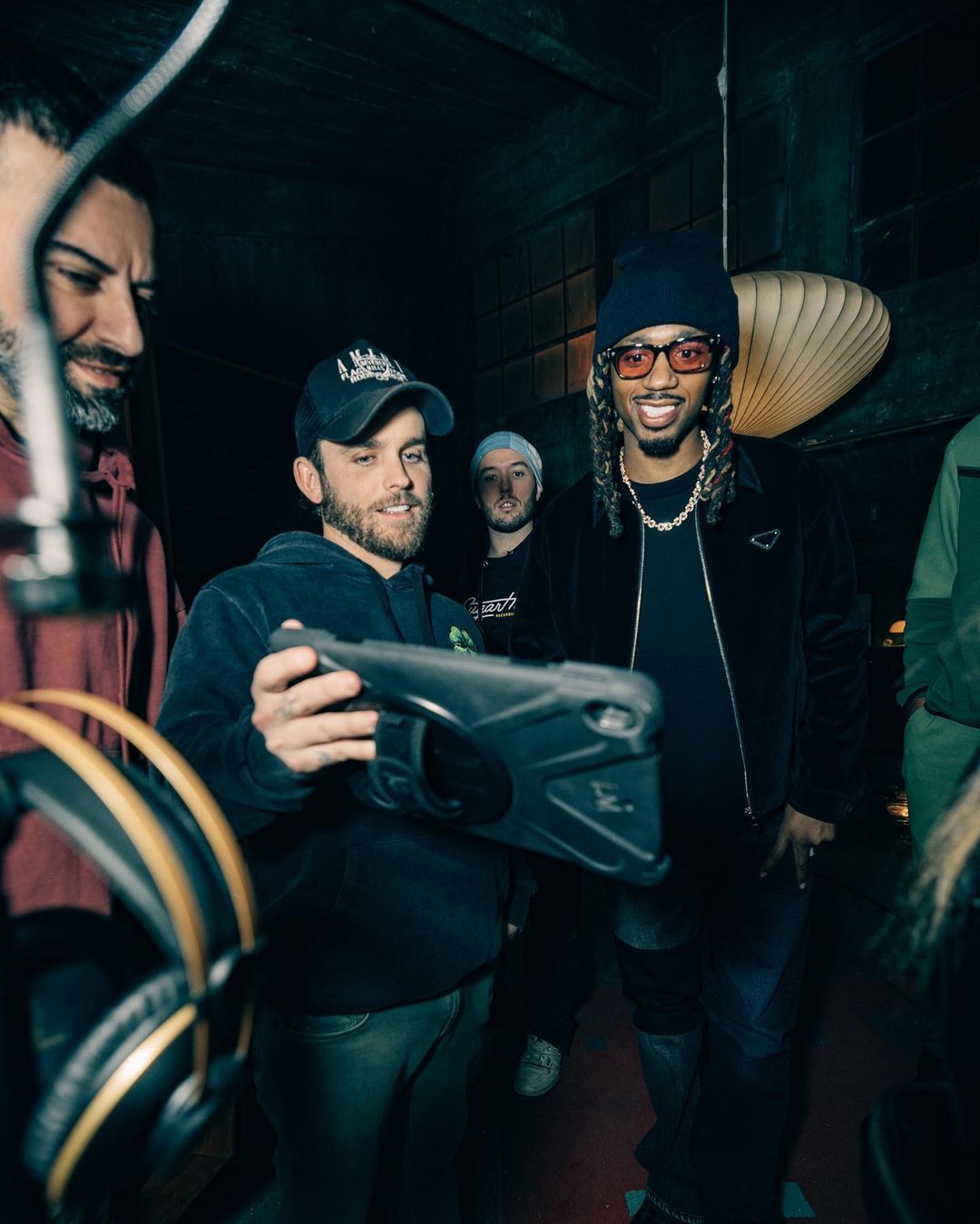 Behind the scenes photo with Breslauer (Left) and Meto Boomin (right).
Tracking down the specific film gear needed for a shoot is routine for any high production music video project; tracking down thermal cameras is another story, though. When Breslauer initially conceived the idea of shooting in thermal, he quickly learned that none of his usual sources had what he was looking for nor knew how to track one down. Finally, a fellow director pointed him in the direction of FLIR, which lead Breslauer to an article with past works featuring thermal imaging. "I had seen that in the past FLIR had done stuff with motion pictures and music videos, so I knew I was on the right path," he says.
Once Breslauer made contact with Teledyne FLIR, there was still one major hurdle to climb over: the shoot was scheduled to take place in only three days' time. But, working within an incredibly limited time frame, Teledyne FLIR was able to connect Breslauer with an A8303 thermal camera, an expert thermal camera operator for the main Los Angeles shoot, and a thermal drone operator a secondary shoot in Florida. Breslauer admits, "At the time we started talking I honestly didn't think we'd be able to make it work but I need to give a hats off to FLIR because they really made it happen. I was quite impressed."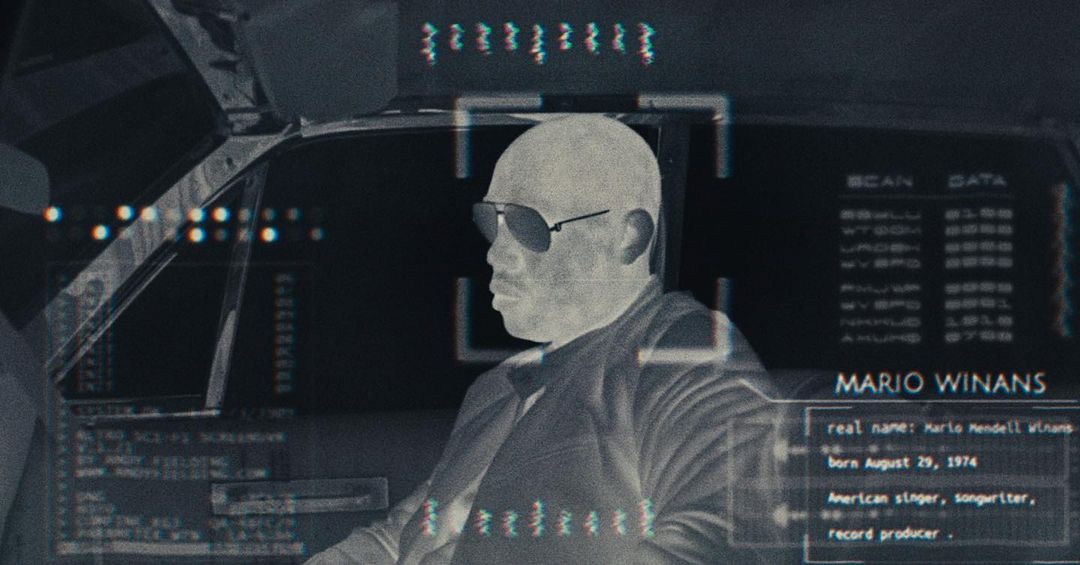 Mario Winans, captured in thermal.
Despite being Breslauer's first experience shooting with thermal imaging, it didn't take long to see the artistic merits of thermal once he was on set; rain created contrasting streaks across their talent's face and the artists car appeared to be glowing from the heat it was giving off. "Every artist who was featured on the song, when they got to see their footage in thermal just said how incredible it looked," Breslauer said.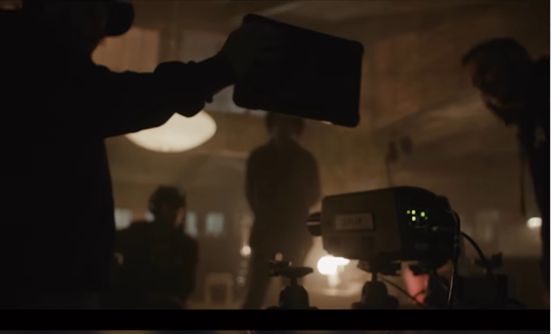 FLIR A8303 on set.
Breslauer ran through his usual workflow with the expert assistance of physicist and thermal camera operator, Austin Richards, Ph.D. First, Breslauer would position and frame the shots as he usually would; then Richards would fine tune the image to ensure it had the thermal contrast they were looking for. "We were able to work it in fairly effortlessly into the overall concept," Breslauer says. While they worked with one thermal palette on the monitor during the shoot, Breslauer says he appreciated being able to export his footage in multiple palettes and settings, thanks to FLIR Research Studio software. Access to additional palettes provided more flexibility when it came time to edit everything together.
"I would have loved to have sat there a day before the shoot and gone through all the different looks and really had fun seeing where we could push it," Breslauer told us. "I know now that I've worked with it once my brain is already going on how I can do something with it again or beat what I did."
The music video for Creepin' by The Weeknd can be seen on Meto Boomin's Youtube channel here
You can find more of Breslauer's work on Instagram.com/christthedirector or at his production company's website.