Is It Time to Upgrade Your FLIR Thermal Camera?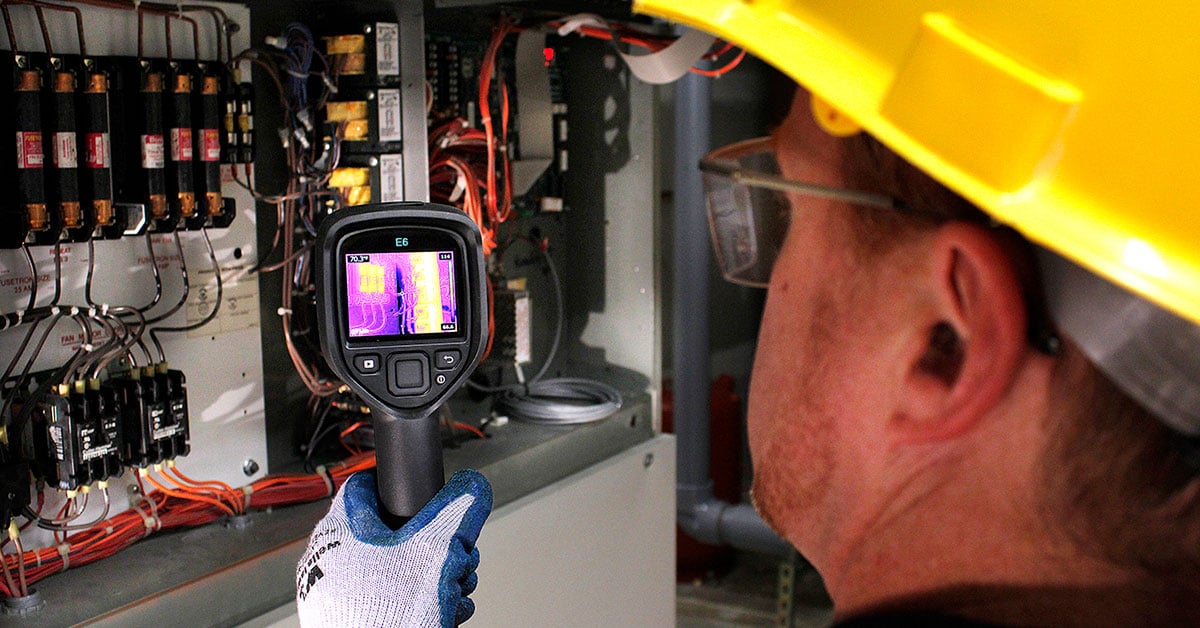 From DIYers to professional tradespeople and industrial technicians, having a thermal camera in the toolbox empowers people with the ability to see beyond the naked eye. Problems ranging from hidden water damage to a troublesome HVAC system are revealed in thermal, providing a method to quickly identify issues and facilitate faster, more informed decisions.
When initially dipping their toes into the thermal camera waters, most first-time buyers look at the easy-to-use FLIR ONE. This handy device connects to the base of a smart phone or tablet and is ready in seconds. For someone that needs a thermal camera for quick checks once in a while, the FLIR ONE Pro or FLIR ONE Pro LT are great options.
For those requiring thermography for regular usage at least a few times a week, if not multiple times per day, taking the next step to a dedicated thermal imaging camera can provide the additional efficiency and functionality required to improve productivity. Deciding on what thermal camera to buy comes down to matching the right features for the job.
Battery Life
For inconsistent or constant use across long periods every day, improved battery life is essential. For users that put their thermal cameras to work early and often, or who simply doesn't have the time to charge a device before unplanned usage, upgrading to a camera with a larger battery is the way to go. Users might also consider a dedicated thermal camera that offers the ability to swap out batteries to further avoid unnecessary downtime.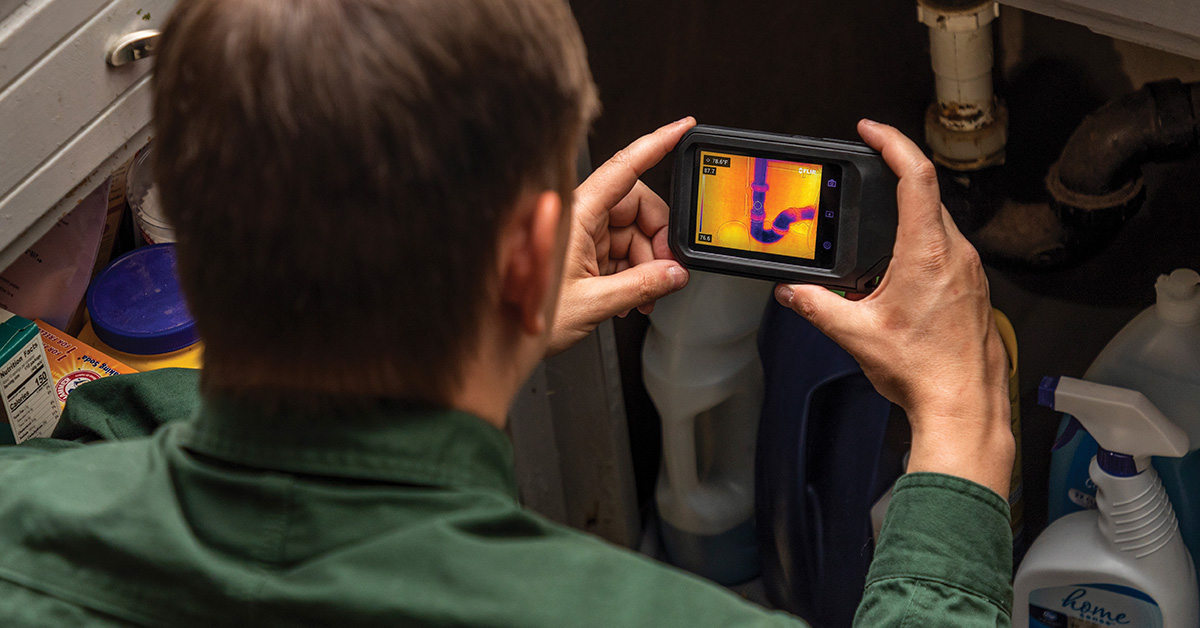 The FLIR C3-X ($499.99) offers four hours of run time compared to 40 minutes for the FLIR ONE Pro. This compact camera offers a dedicated point-and-shoot form factor that's easy to grip and hold. With its 128x96 true thermal resolution, along with multispectral imaging (MSX), the C3-X also offers the clarity and run time required to diagnose trouble spots from a faulty fuse to an empty propane tank.
Form Factor
While the FLIR ONE and C3-X provide intuitive interfaces, a camera that doesn't rely on a touch screen can make it easier for those working in conditions that require heavy-duty gloves, providing useful thermal images without sacrificing safety or comfort.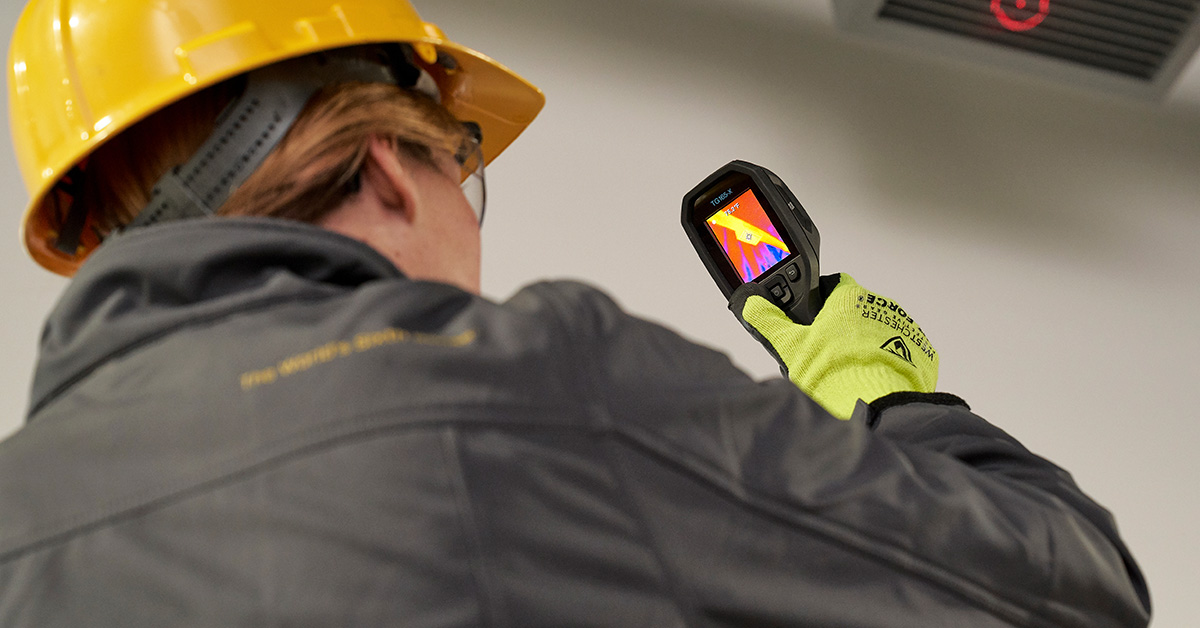 With its pistol-grip style design, the TG165-X ($399.99) is perfect for those who require the use of heavy-duty gloves or the ability to capture thermal images at difficult angles or in tight spaces with a simple squeeze of the trigger. It's the ideal camera for those with irregular usage needs but who still require quick spot checks on a moment's notice—not to mention its 30 days of standby battery time.
Improved Resolution
Often when customers are looking to buy their first thermal camera, they start at the most affordable option. However, generally the lower the cost of the camera, the lower the thermal resolution. For spot checking targets at close range within a few feet, the Lepton sensor found in the FLIR ONE Pro, the TG165-X, and the C3-X devices offer excellent value. But when the job requires more precise measurements or the examination of targets a dozen or more meters away, a higher resolution device can give the user the required information for an effective inspection.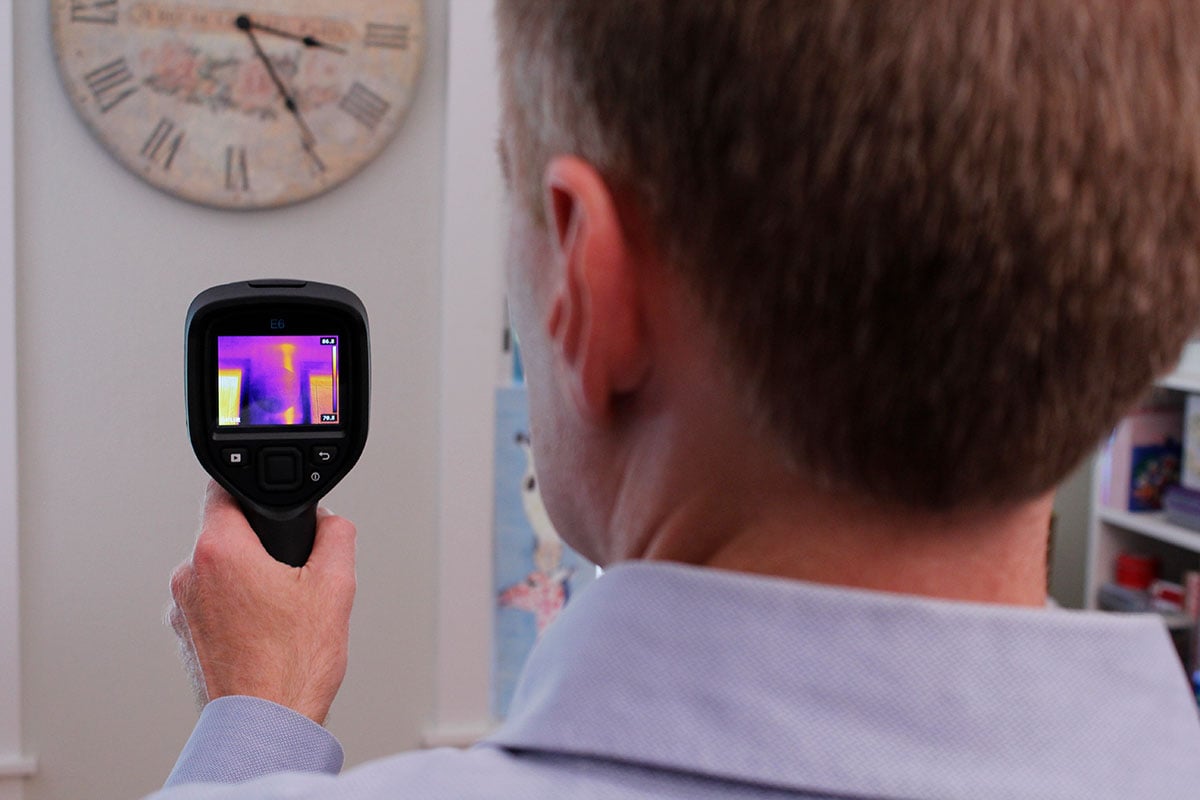 With its 240x180 true thermal resolution paired with MSX, the FLIR E6-XT ($1,999.99) makes it easier to spot problems within very small targets that require multiple pixel readings within a tight space or in hard-to-reach areas for building inspections both inside and outside a building envelope.
Field-of-View Options
Just as important as having a camera with a higher resolution, deciding on a camera with the right field-of-view (FOV) is crucial to mission success. Many lower-cost thermal cameras have a fixed, or focus-free FOV, making it difficult to properly examines areas of interest either very close or farther away.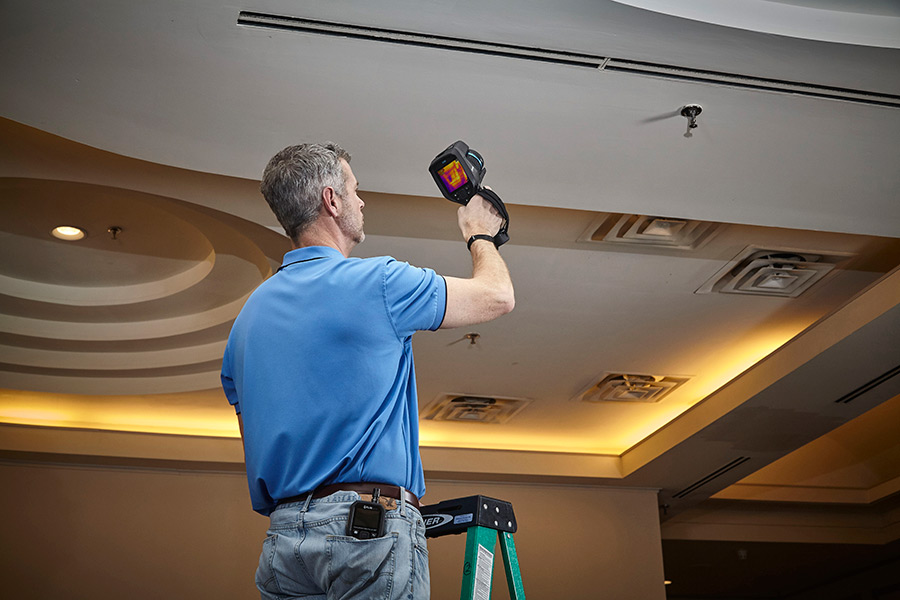 With the FLIR-Exx Series, such as the FLIR E86 ($10,999), users have the option to swap out lenses with self-service auto calibration via FLIR AutoCal, providing maximum flexibility to match the right FOV for the job, near or far. These devices also have very high temperature measurement ranges, ideal for industrial inspection for equipment and processes operating at up to 1,500 degrees Celsius, along with a robust 464×348 resolution thermal camera.
Making the Thermal Camera Leap
Now with a better idea of the different features offered across a multitude of FLIR thermal imaging cameras, users can confidently make the jump to a new thermal camera knowing the appropriate form factor and features required for any type of job. Ultimately, taking time to make the appropriate purchase will lead to a more efficient, effective, and pleasant experience from start to finish.
For more details on what to consider when upgrading your thermal camera, check out our Thermal Camera Specs You Should Know Before Buying article.