Machine Vision Lens Calculator
Calculate Field of View, Focal Length or Object Distance by providing the other two properties.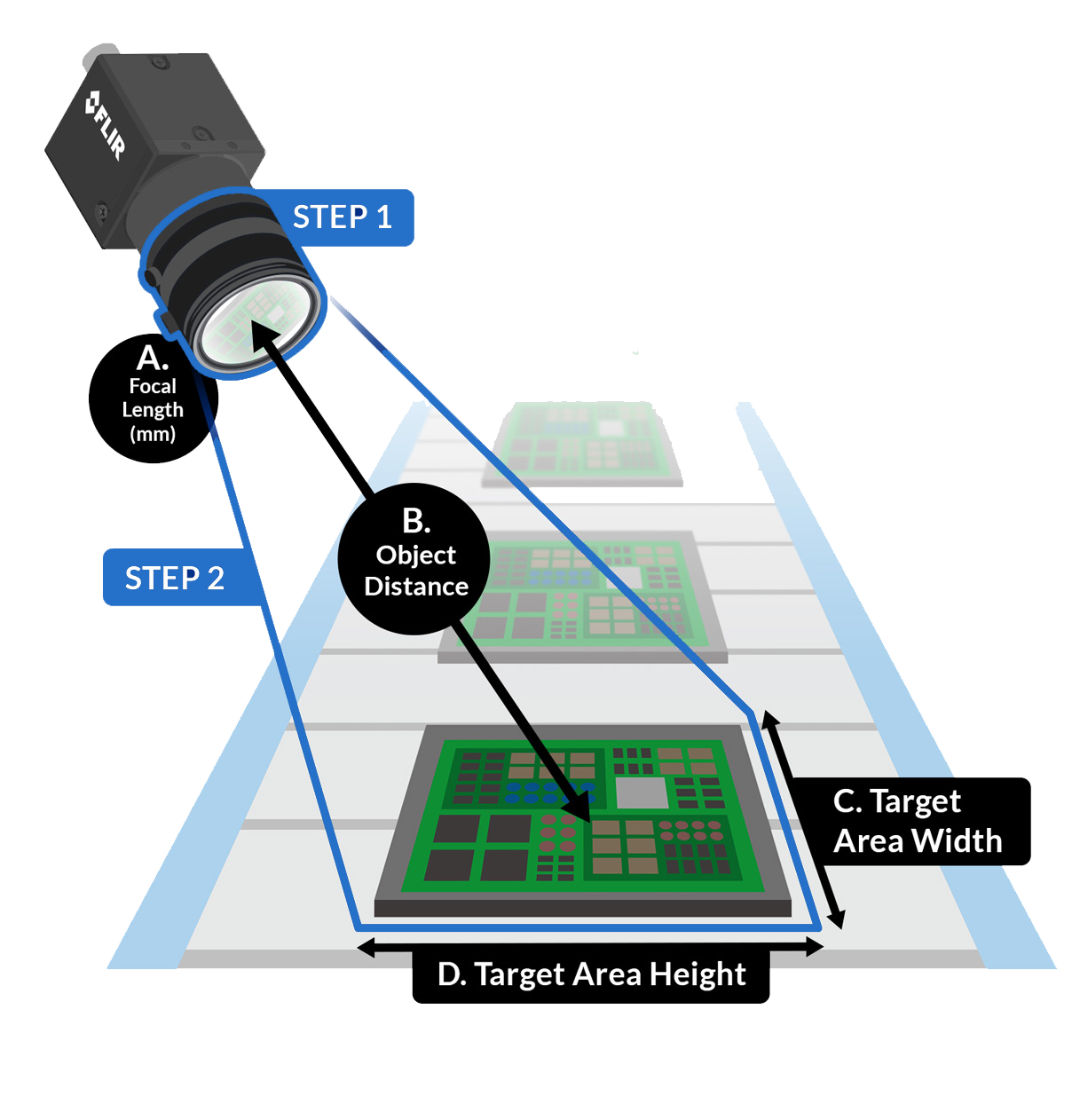 The other two textboxes will fill when you click Calculate.
Note: Round down to the nearest available focal length to ensure full coverage of target area.
C. Field of View
(specify either target width or height)
We are here to help!
Contact a camera specialist today.