Razor-sharp imaging at the speed of light

@Model.PrimaryHeadlineSize>
FLIR cameras for high-speed test applications
Teledyne FLIR's flagship scientific cameras, the X-series, offer the highest speeds, spatial resolution, advanced triggering, and timing features that enable you to characterize fast thermal transients and targets moving at high speed. With Teledyne FLIR, you are sure to obtain trusted thermal data for a wide range of high-speed test applications.
Ballistics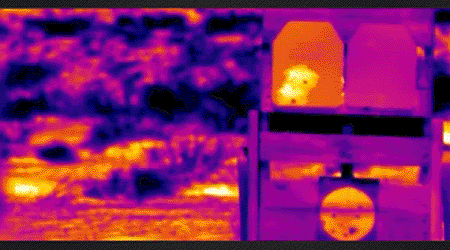 Study the ballistic behavior of high-speed bullets and projectiles through FLIR cameras with the most advanced stop-motion capabilities.
Ordnance Testing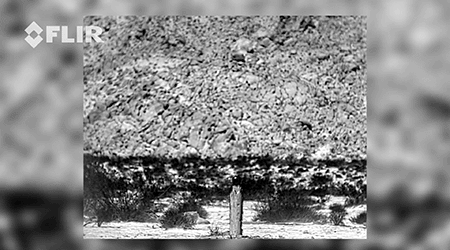 See the rapid transformation of explosions and track the trajectory of various object fragments through the flames with the highest visibility.
Weapon Mechanics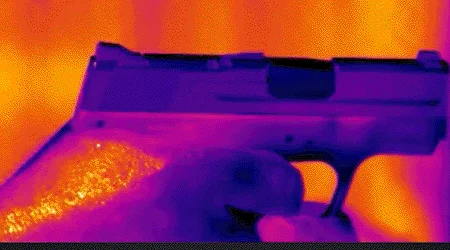 Optimize weapon mechanics by studying how heat is distributing across different parts of the weapon during use.
Materials testing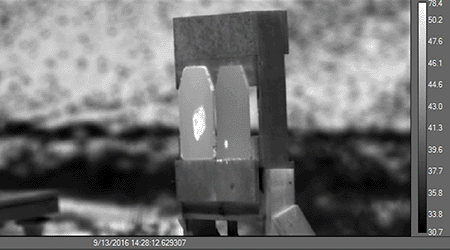 Capture valuable data from the high-velocity impact of a target to study and characterize different material.

High speed, high sensitivity
Teledyne FLIR's high-speed thermal imaging cameras combine high resolution with blazing-fast frame rates, allowing researchers to record stop motion on fast-moving subjects or rapid temperature changes—whether in the lab or on the test range.
Flexible recording options
FLIR Research Studio software and thermal imaging cameras provide multiple way to easily record high frame rate data. While advanced triggering and conditional recording ensure critical thermal events are captured at the exact moment they happen.
VIDEO
We bring the FLIR x6900sc into the field to look at firearm mechanics, see how body armor reacts to bullets, and catch a bullet in flight.
---
Software to Meet Your Needs
Whether you want an easy way to quickly record, analysis and share thermal data using the readily deployable Research Studio software or need to develop a custom software interface to meet your unique testing needs, Teledyne FLIR provides multiple software options for camera control, data streaming and acquisitor is industry-standard interfaces such as GigE, CoaxPress and CameraLink.