MARINE CAMERAS WITH ACTIVE GYRO-STABILIZATION
FLIR M300 Series
The M300 Series sets a new standard for safe marine navigation and situational awareness. Applying enhanced stabilization technology to high-performance visible, thermal, or multispectral imaging, M300 Series marine cameras deliver unwavering vision in high-stakes environments.
---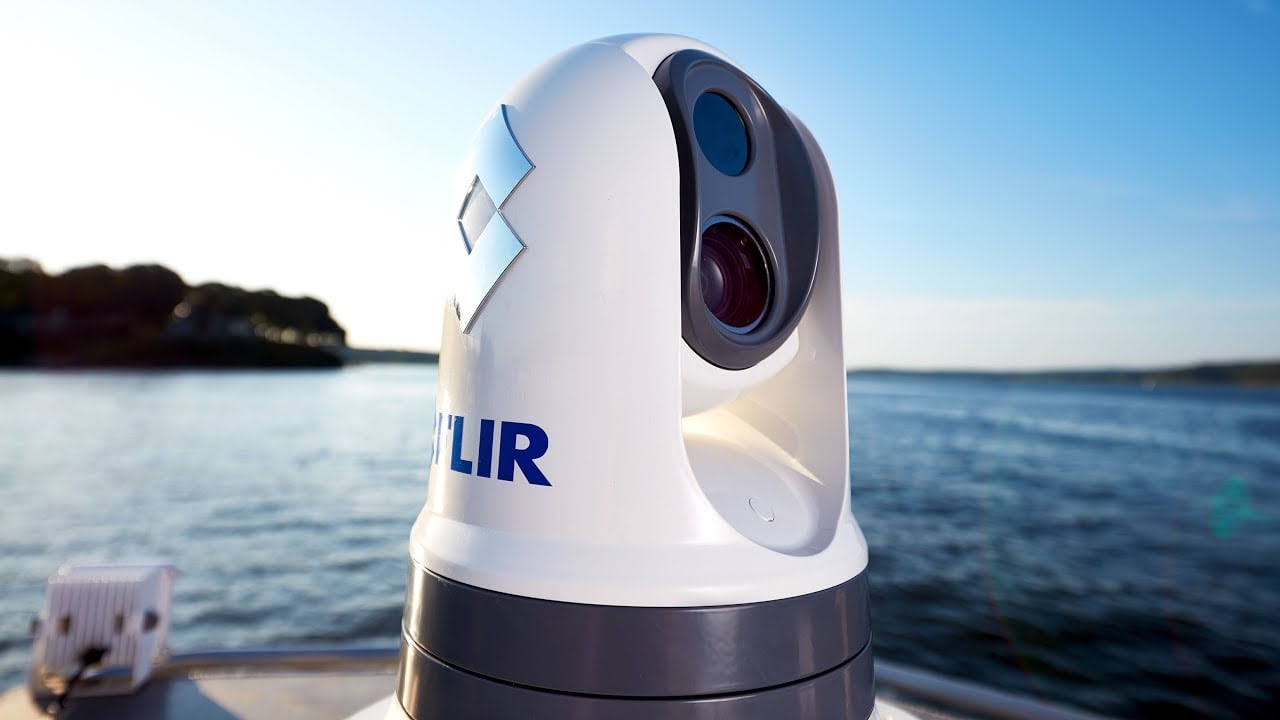 ---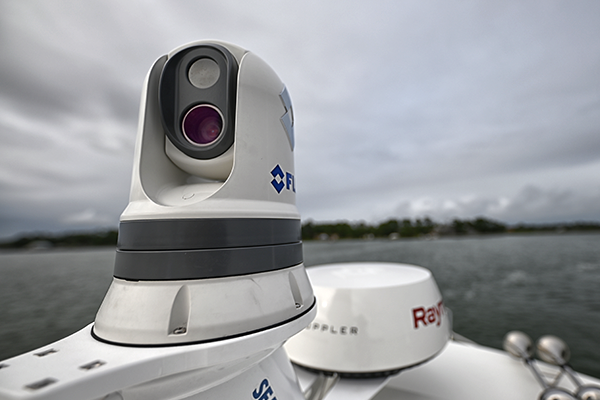 THE NEW STANDARD
When danger lies between swells or on the horizon, FLIR helps first responders, commercial mariners, and serious boaters achieve a new level of awareness on the water. FLIR is committed to driving innovation of thermal imaging and sensing technologies, further establishing the quality and availability of advanced vision systems. The M300 Series sets a new standard for safe marine navigation and situational awareness.
THERMAL AND VISIBLE OPTIONS
The M300 Series offers single-sensor visible and thermal models, as well as dual-sensor multispectral systems.
RUGGED DESIGN
Designed to withstand punishing weather and high seas with robust shock protection and an IP56-rated housing.
TOTAL CONTROL
Active gyro-stabilization and continuous 360° panning offer complete awareness in any direction.
SEAMLESS INTEGRATION
Exceptional connectivity with navigation displays from leading marine electronic brands and security systems.
SAFER NAVIGATION
The M300 Series makes nighttime navigation even safer and less stressful. FLIR thermal technology gives captains the power to see clearly in total darkness, glaring light, and light fog. Creating imagery using heat rather than visible light, FLIR thermal reveals subtle temperature differences for anyone to understand—no training required. A proven life-saving technology, FLIR cameras are used by thousands of military, first responder, and commercial professionals every day for navigation, collision avoidance, threat detection, and search and rescue missions.
ENHANCED STABILIZATION
The functionality of fixed-mount marine cameras should not be dictated by turbulent seas. Active gyro-stabilization on the M300 Series compensates against rough water to keep eyes on-target. An integrated AHRS (Attitude Heading Reference Sensor) and two-axis mechanical stabilization system virtually eliminate the effects of pitch, heave, and yaw. Active stabilization measures partner with electronic stabilization to further minimize image jittering from engine rumble and boat vibration.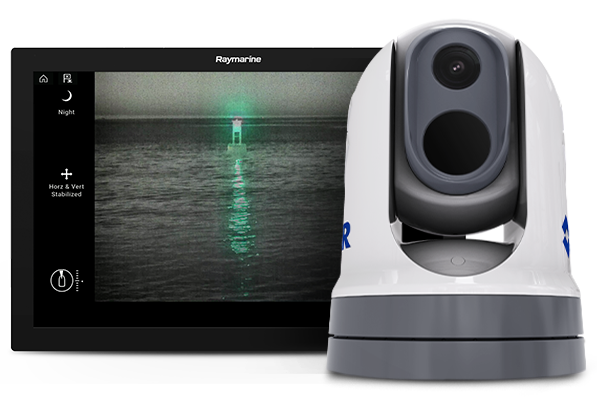 FLIR COLOR THERMAL VISION™ and MSX®
While thermal cameras give mariners superior awareness on the water, thermal imaging alone does not capture important color information from other vessels or navigation aids. The dual sensor M364C and M364C LR offer mariners a new level of awareness via FLIR's patented Color Thermal Vision™ (CTV) technology. This proprietary multi-spectral imaging technology for the FLIR M300 Series and FLIR Raymarine Axiom line of navigation displays blends thermal and high-definition visible color video for enhanced identification of buoys, vessels and other targets at night. Additionally, the M364C and M364C LR models feature the patented FLIR MSX® imaging technology, which extracts edges and borders from the HD visible camera and blends these elements with the thermal image, giving operators improved visual recognition of distant objects.

Available exclusively with Raymarine Axiom®, FLIR Color Thermal Vision blends visible camera details with a thermal image, overlaying vital color imagery that allows captains to positively identify navigation aids and other vessels within the thermal scene.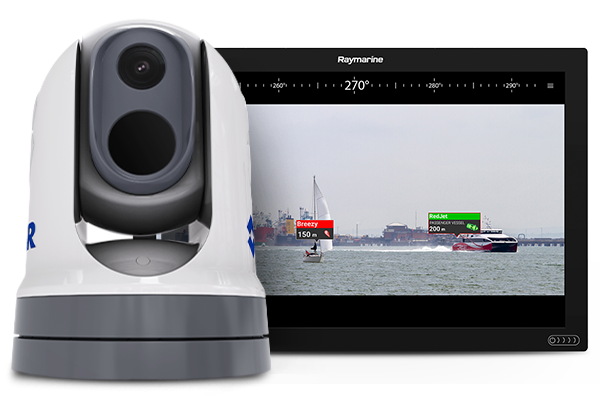 CLEARCRUISE™ AUGMENTED REALITY
Combining M300 Series cameras with Raymarine Axiom® offers next-level performance with Raymarine ClearCruise™ Augmented Reality enhancements. ClearCruise AR makes navigation even safer by presenting AIS targets, chart objects, and waypoints on top of real-time video from any M300 camera.
LOW LIGHT HD VISIBLE SENSOR
The M300C, M364C, and M364C LR offer superior long-range imaging and positive target identification using a high definition visible camera with 30X optical zoom. Additional ultra-low light capability offers enhanced vision in the most challenging conditions.
MODEL COMPARISON
MODEL
M300C
M332
M364
M364C
M364C LR
Thermal Sensor
N/A
Visible camera only
Boson 320
Boson 640
Boson 640
Boson 640
Visible Camera
Low Light HD
Visible 30x Zoom
N/A
N/A
Low Light HD
Visible 30x Zoom
Low Light HD
Visible 30x Zoom
Field of View
Variable
24°
24°
24°
18°
FLIR Color Thermal Vision (CTV)
No
No
No
Yes
Yes
FLIR MSX®
No
No
No
Yes
Yes
Raymarine Axiom ClearCruise™
Augmented Reality
Yes
Yes
Yes
Yes
Yes