Teledyne FLIR Introduces Comprehensive Online Developer Support Tools for Lepton Thermal Camera Module Integration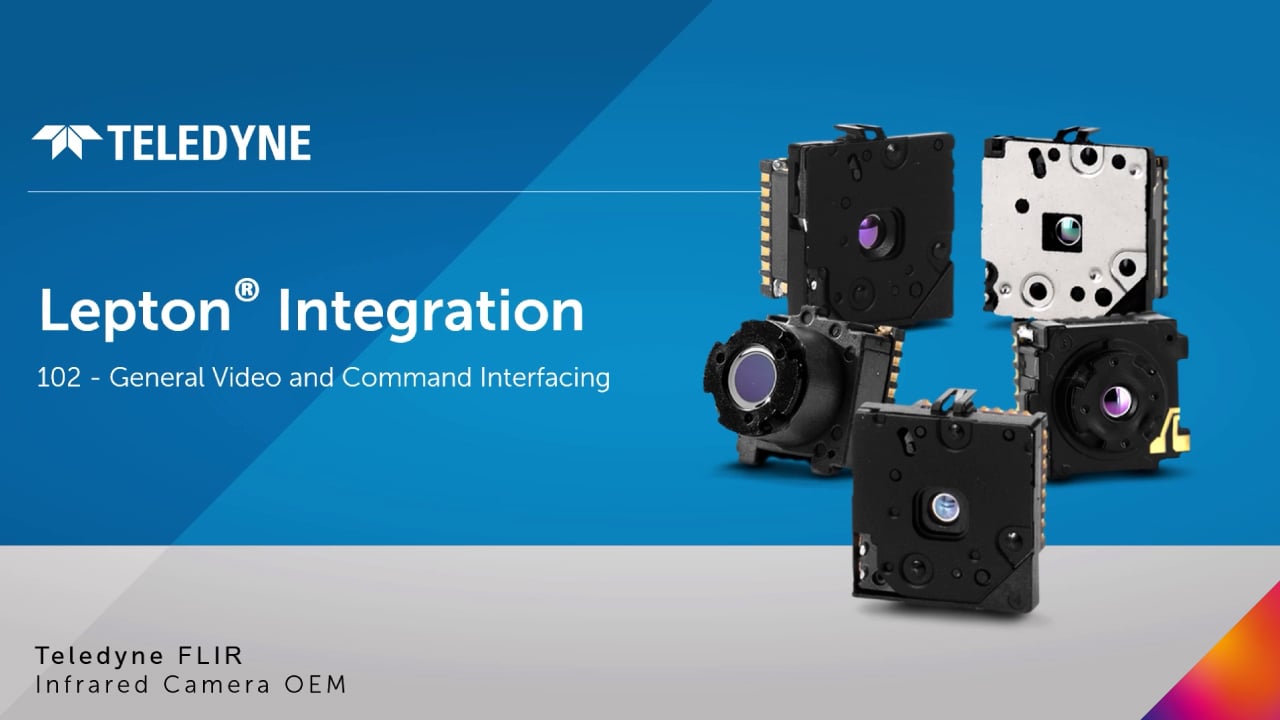 Thanks to its small size, low cost, and innovative design, the Lepton® micro thermal camera module is ideal for building thermal imaging and non-contact temperature measurement capability into small electronic products from drones to rugged mobile phones. Millions of Leptons are in such products around the world for innumerable uses ranging from construction to public safety and industrial machine reliability monitoring.
Teledyne FLIR, working with developers, has taken those learnings to develop a new set of comprehensive online support tools to empower the next generation of designers, engineers, and developers to create new devices and uses with the Lepton. Available at http://www.flir.com/leptonintegration, this new site features everything needed to start integrating the Lepton into handheld mobile, IoT, unmanned, or other imagined devices using Windows, Linux, Raspberry Pi, and Beaglebone platforms.
Those tools also include a new Lepton Integration video series covering the key mechanical, electrical, communication, and thermal aspects of innovating with Lepton.
EP 101: Mechanical Interface
EP 201: Image Pipeline and Optimization
EP 202: Electrical Specification
EP 301: Radiometry
EP 302: SPI and I2C
Additional materials within the reimagined Lepton Integration page include the lepton SDK, reference designs, software notes, and application notes that provide a full suite of material to ensure a successful design integration.
About the Teledyne FLIR Lepton
The FLIR Lepton is a radiometric-capable long-wavelength infrared (LWIR) camera module that is smaller than a dime, fits inside a smartphone, and is one-tenth the cost of traditional IR cameras. Using focal plane arrays of either 160x120 or 80x60 pixels, Lepton easily integrates into native mobile devices and other electronics. The radiometric Lepton option captures accurate, calibrated, and noncontact temperature data in every pixel of each image. Lepton is made available to purchase at Teledyne FLIR retail partners.
Discover more at www.flir.com/leptonintegration.