Top 5 'Hot' Deals for 'Cool' Dads: Father's Day by FLIR 2018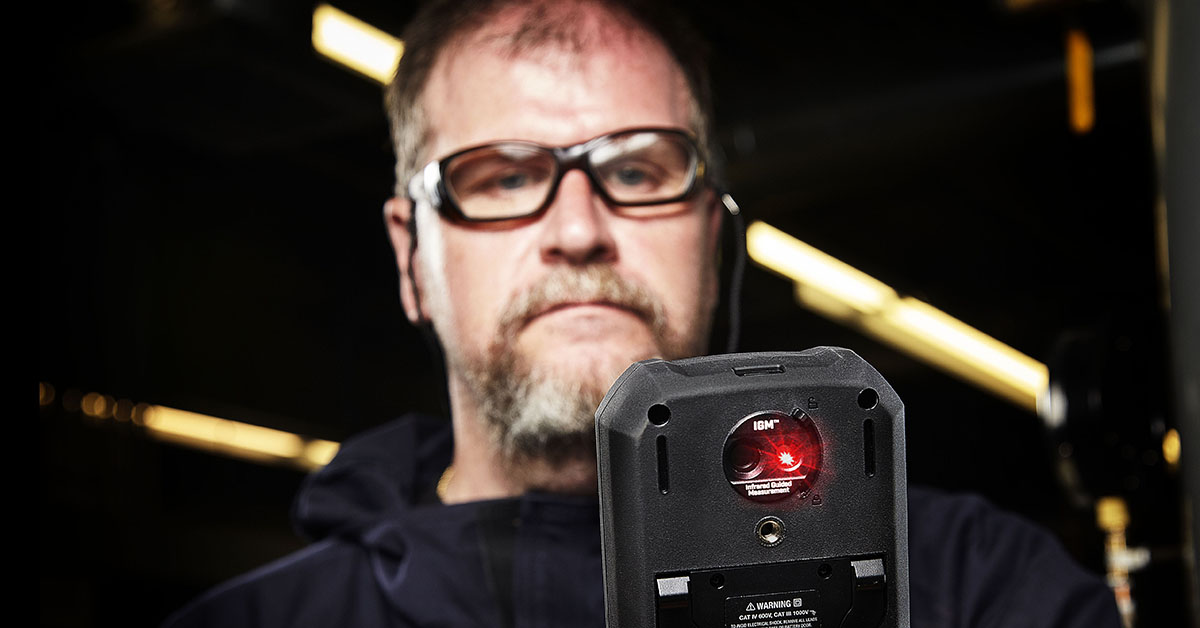 Looking for the perfect gift for Dad (or yourself), but don't know where to start? FLIR has you covered with hot savings across our top product categories, so even if Dad tends to be a little "hot and cold," with his wish list, you'll be sure to find something cool to match your Dad's mood with FLIR.
We've picked our favorites below:
See the Heat – Thermal Camera Savings
DIY Dad? Electrician? Handyman? Auto-mechanic? Somewhere in-between? Save 20% on our FLIR TG167 Spot Thermal Camera so Dad can easily identify hot or cold spots around the house or on the job.
How about an upgrade? Save $250 on the FLIR E5 Infrared Camera with MSX & Wi-Fi, and take on-the-job diagnostics to a new level of performance.
How about something pocket sized? Save 10% on our FLIR C2 Compact Thermal Camera for a ruggedized thermal camera on the go.
---
Find it with FLIR—Deals on IGM Products
There's nothing like the one-two punch! Give Dad aleg up on the competition with test tools equipped with Infrared Guided Measurement (IGM), so he can not only find problems faster, but verify them with these professional test and measurement tools for less. IGM helps Dadwork more efficiently so he can have more time to spend with you on, say, Father's Day!
Save up to 15% on our FLIR CM174 IGM Clamp Meter, and $75 on both the FLIR DM284 Imaging Multimeter or FLIR MR160 Imaging Moisture Meter, all fully-equipped with the power of IGM!
Tool Box Accessory Must-Have's for Less
How about something for the Dad that has everything? We've got some nice toys to compliment Dad's tool box! Get a FLIR VP50 Non-Contact Voltage Detector for only $24.99, or the FLIR MR40 Moisture Pen for only $54.99, great for quick moisture confirmations. Both are great additions to any thermal camera-using-Dad.
Looking for more tool box accessories? Check out the rest of our tool box discounts here.
Sky-High Savings on sUAS Cameras
How many other Dads have an sUAS camera with thermal? For the drone-enthusiast or drone-professional Dad, now is a great time to get him that sUAS camera he has always wanted. Save 20% on all sUAS cameras, including the all-new FLIR Duo Pro R HD Dual-Sensor Thermal Camera. Combining a high-resolution, radiometric thermal imager, 4K color camera and a full suite of on-board sensors, the Duo Pro Ris the ultimate thermal imaging solution for commercial drones, and will make your Dad one of the coolest around.
Check out the rest of our sUAS deals here.
---
Captain Dad—Savings He'll Love at Sea or on Land
This Father's Day save thousands on refurbished Raymarine products. Additionally, with any purchase of a Raymarine Dragonfly you can score a free suncover a great fishing hat, so Dad can look extra cool while he is spending more time catching fish and less time looking for them.
Find all the Raymarine loot here.
To learn more, please visit FLIR.com.