FLIR Announces Thermal-Equipped Concrete Monitoring Solution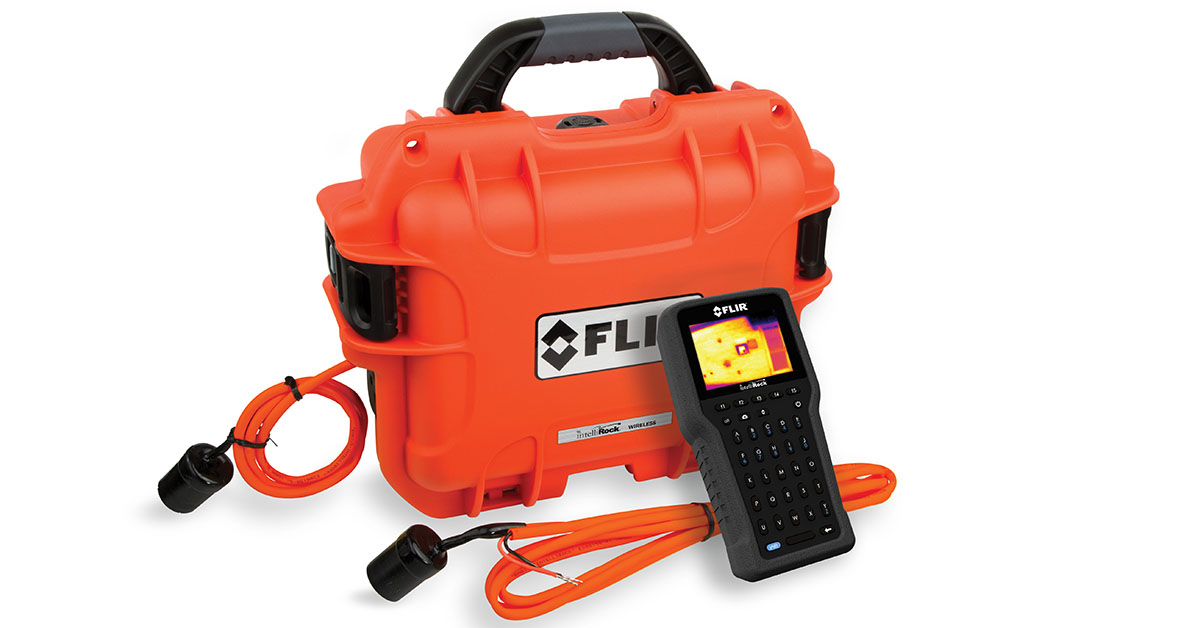 This week, FLIR unveiled the intelliRock™ III concrete profiling solution for construction professionals. Now in its third generation, the latest intelliRock adds thermal imaging capabilities powered by the FLIR Lepton® thermal micro camera core.

The new intelliRock III provides instant access to data and alerts to ensure maximum concrete quality. With integrated thermal imaging technology, professionals can now visualize concrete to detect delamination, monitor insulation performance, and view curing box and specimen temperatures and other temperature extremes.

intelliRock III is the only system available to retain secure, uninterruptable, and unalterable data, from start to finish. It also delivers real-time information needed for safer and more efficient management of concrete-related workflow with 4G LTE wireless capability and Bluetooth functions. A sliding-scale logger comparison helps ensure differentials are accurate to prevent thermal cracking and potential structural defects, which can all be viewed remotely.

FLIR is showing the new intelliRock™ III this week at the 2018 World of Concrete Show in Las Vegas. To learn more about the FLIR intelliRock™ III, please visit: flir.com/intellirock3.