5 Reasons Why Raymarine Element Helps You Win on the Water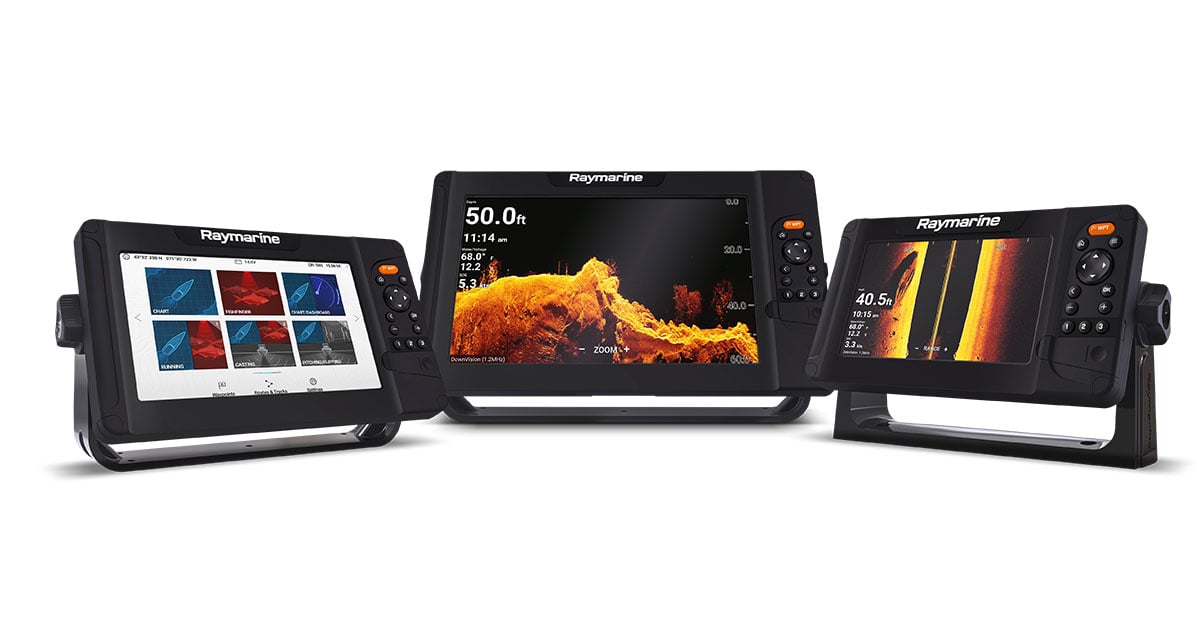 Whether you fish competitively or for fun, the new ElementTM CHIRP Sonar/GPS series from Raymarine is a powerful new tool to help you find and catch more fish. Easy to own and simple to use, Raymarine Element helps you win on the water. Here are five reasons why:
1. Glass-bottom boats aren't all that practical
Element delivers the sharpest views of the underwater world via HyperVisionTM 1.2 megahertz super high-resolution sonar technology and a single, all-in-one transducer. HyperVision technology takes CHIRP sonar, DownVision, SideVision, and Raymarine RealVisonTM 3D sonar to the next level of precision imaging and fish identification, helping you see and understand structures, vegetation, bait, and gamefish in real time with lifelike clarity.
2. Screen lag is really annoying
Element has unprecedented power and unrivaled speed in its category, courtesy of a powerful quad-core processor across its complete line of 7", 9" and 12" models. For you, the angler, that means instantaneous chart redraws, immediate page and menu transitions, and smooth, high-resolution sonar rendering—whether running Raymarine's information-intensive RealVision 3D sonar, or all four sonar modules at once.
3. You have better things to do than study another instruction manual
Element delivers an uncluttered user experience that's built for fishermen. An oversized waypoint button allows for quick and easy marking of fish, structure, or any other location of interest, while three user-programmable quick keys provide one-step access to your favorite pages or views. The LightHouse Sport operating system features icons for common fishing activities like casting, jigging and trolling, which provide linked access to preconfigured sonar views that best support those techniques. Element's intuitive, angler-centric operation means less time learning about your electronics and navigating menus, and more time learning about your immediate fishing environment.
4. Great fishing isn't always on the map
Element provides support for numerous desirable fishing-chart options, including Navionics, LightHouse NC2 with Fishing Hot Spots, Standard Mapping, C-MAP and more. Best of all, Element makes it easy to produce your own maps while fishing or underway. Navionics SonarChart Live and Raymarine RealBathyTM personal sonar map recording allow Element to produce the custom maps the other guys wish they had, but don't.
5. You want the best, but still need money for gas and bait
Offering superior Raymarine sonar, unrivaled speed, simplicity and custom-mapping ability, Element delivers Raymarine's top fishing technologies at angler-friendly prices starting at just $649.99.
Want the best available sonar and GPS technologies for fishing without the expense of a Multifunction Display with features you'll never use? Outfit your boat with a new Element Sonar/GPS from Raymarine, and start winning on the water.
To learn more about the Raymarine Element, please visit Raymarine.com/Element.