Raymarine Axiom Wins Innovation Award at 2017 Miami International Boat Show
FLIR Maritime is excited to receive the 2017 Innovation Award in the "Consumer Electronics, Mobile Applications and Software" category for the Raymarine Axiom™ Multi-Function Display at the 2017 Miami International Boat Show (MIBS).
The MIBS Innovation Award is presented by the National Marine Manufacturers Association and Boating Writers International, and was announced last week during the 2017 Progressive Insurance Miami International Boat Show Innovation Awards.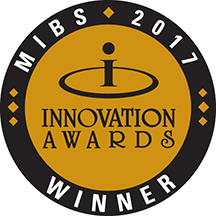 The Raymarine Axiom family of MFDs feature lifelike imagery behind Raymarine's exclusive RealVision™ 3D for superior underwater fish and structure identification from one transducer, no black box required. The new rugged, all-glass touch screens are available in 7-, 9-, and 12-inch display sizes and come pre-installed with Raymarine's new LightHouse 3 operating system. Combined with Axiom's fast quad core processor, LightHouse 3 delivers an intuitive and powerful navigation experience through a redesigned interface that is easy to personalize. Used in tandem with a FLIR Maritime M100/M200 Series marine thermal camera, Raymarine Axiom users benefit from exclusive FLIR ClearCruise™ thermal video analytics technology to actively monitor the scene and provide alerts when any non-water objects enter the camera's field of view.
This is the second consecutive win for Raymarine in this category. In 2016, Raymarine and FLIR received the MIBS Innovation Award for the FLIR AX8 Marine Thermal Monitoring System.
Learn more about the Raymarine Axiom here.