Teledyne FLIR Defense Awarded Contract to Supply 1,000 More Black Hornet Nano-Drones to Ukraine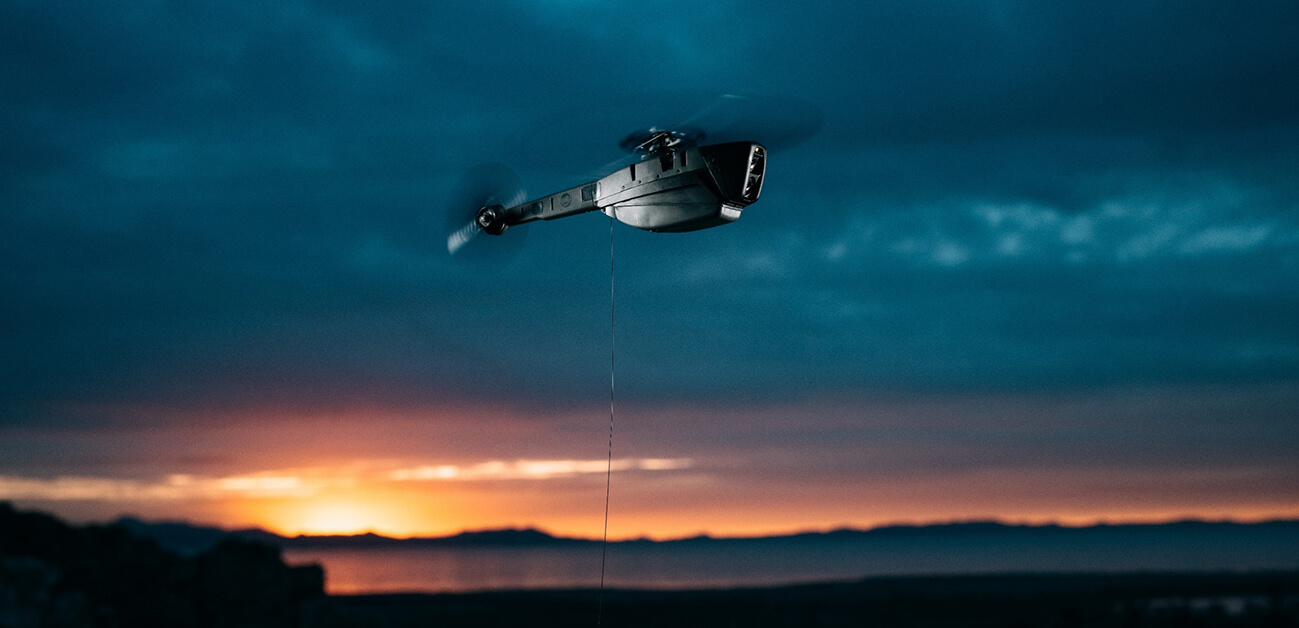 Norway Ministry of Defense is procuring more pocket-sized drones to donate to Ukraine forces
BILLERICA, Mass., July 17, 2023 ― Teledyne FLIR Defense, part of Teledyne Technologies Incorporated (NYSE:TDY), will produce Black Hornet® 3 Personal Reconnaissance Systems for use in Ukraine as part of an order from Norway's Ministry of Defense.
The Norwegian MOD will procure an additional 1,000 Black Hornet unmanned aerial systems (UAS), as well as spare parts, maintenance, and training for Ukrainian operators and instructors. Last August, Norway donated nearly 300 Black Hornet systems to Ukraine forces through the UK-led International Fund for Ukraine.
"Ukraine is very satisfied with previous Norwegian deliveries of this type of reconnaissance drone," Norwegian Defense Minister Bjørn Arild Gram said in a statement.
The award-winning Black Hornet 3 is designed and built by Teledyne FLIR in Norway. The pocket-sized UAV weighs just 33 grams (less than 0.1 pounds) and measures 168 millimeters (less than seven inches). Well suited for operations in highly contested and GPS-denied environments, nearly silent, and with a flight time up to 25 minutes, the Black Hornet transmits live visible and thermal video to the user.
"We are honored and proud to support Norway's efforts to assist forces in Ukraine," said Dr. JihFen Lei, executive vice president and general manager of Teledyne FLIR Defense. "The Black Hornet has proven to be game-changing technology that can help soldiers perform missions more safely and effectively."
Black Hornet drones are currently being used by Ukrainian forces through donations made last summer by the Norwegian and British governments. They have performed successfully in numerous operations under the harshest of environments. FLIR Defense has delivered more than 14,000 Black Hornet PRS systems to military and security forces in over 40 countries.
The U.S. Army has placed Black Hornet orders worth more than $140 million over the past five years, including in support of its Soldier Borne Sensor program.
# # # #
About Teledyne FLIR
Teledyne FLIR, a Teledyne Technologies company, is a world leader in intelligent sensing, unmanned systems, and integrated solutions for defense and industrial markets, with roughly 4,000 employees worldwide. Founded in 1978, the company develops a wide range of advanced technologies to help professionals make better, faster decisions that save lives and livelihoods. To learn more, visit teledyneflir.com or follow @flir. #AnyThreatAnywhere
About Teledyne Technologies
Teledyne Technologies is a leading provider of sophisticated digital imaging products and software, instrumentation, aerospace and defense electronics, and engineered systems. Teledyne's operations are primarily located in the United States, the United Kingdom, Canada, and Western and Northern Europe. For more information, visit Teledyne's website at www.teledyne.com.