FLIR Systems Introduces TruWITNESS Mobile Sensor Platform for Smarter, Safer Cities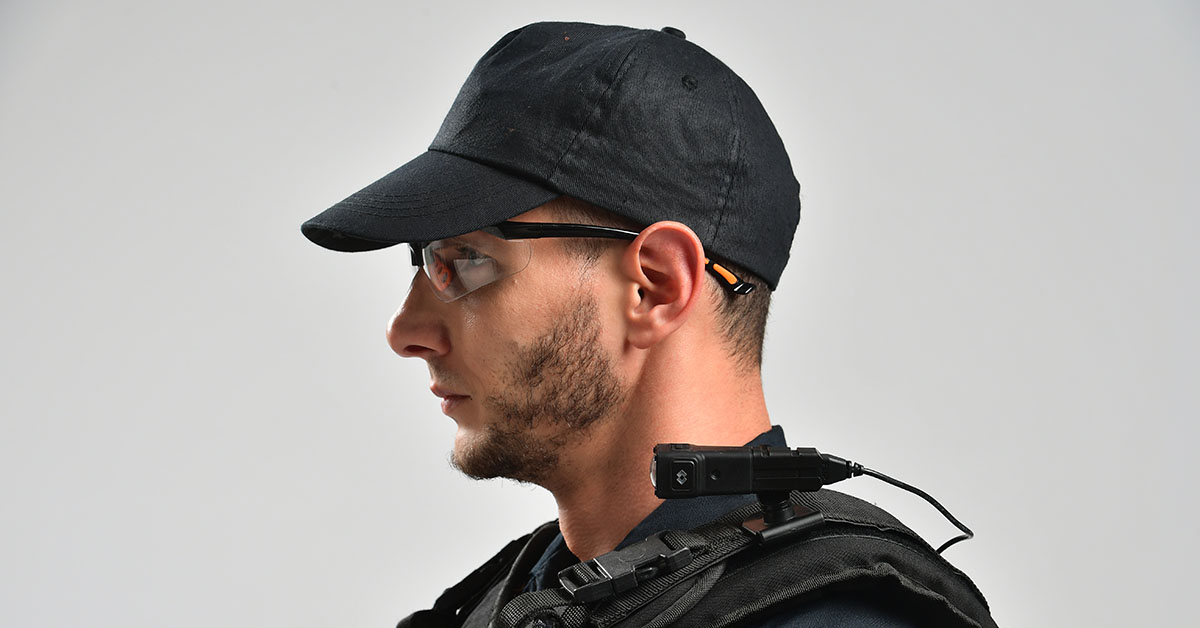 WILSONVILLE Ore. – November 13, 2018 – FLIR Systems, Inc. (NASDAQ: FLIR) today announced FLIR TruWITNESS®, an industry-first wearable sensor platform designed for city-level security and public safety operations. TruWITNESS combines video, audio, location data, Internet of Things (IoT) capabilities, and cloud and management software in one solution, allowing organizations to reach a new level of situational awareness.
TruWITNESS is designed for any public safety organization that requires on-scene, real-time mobile surveillance. Worn on an individual's body or mounted inside vehicles, TruWITNESS includes visible-video, audio, global navigation satellite system (GNSS), gyroscope, accelerometer and magnetometer sensors. These sensors combine to send alerts and stream data to a central command center in real-time to ensure full situational awareness and global event handling. Featuring FLIR Neighbor Aware™ inter-device connectivity, TruWITNESS acts as an IoT device, triggering nearby TruWITNESS devices, fixed and motorized Pan-Tilt-Zoom (PTZ) security cameras, and other connected sensors to act upon an alarm event.
TruWITNESS becomes a key component of FLIR Systems' Video Management System, United VMS, which command centers use to manage video surveillance. United VMS combines video, audio, and other related data and makes it available for real-time situation management and forensic purposes.
FLIR offers both visible and thermal sensors for use by cities in security, traffic, and public safety applications, and FLIR United VMS integrates these devices into one comprehensive, omniscient system. Adding TruWITNESS to the system extends the reach to virtually anywhere, providing for enhanced real-time situational awareness, informed decision making, and additional opportunities to affect a positive outcome.
"The market for wearable video surveillance technology today is confined mainly to law enforcement, but we believe TruWITNESS helps extend this capability well beyond it," said Travis Merrill, President of the Commercial Business Unit at FLIR. "Equipped with the TruWITNESS platform and connected devices, security personnel can stream video of an incident not only to their command center, but also to local law enforcement or emergency medical personnel. TruWITNESS enables any public safety organization to use video to respond to complex situations and evolving threats as they occur."
FLIR will demonstrate TruWITNESS at Smart City Expo World Congress 2018 in Barcelona, Spain, from November 13 – 15 in the FLIR booth #F 674. For more information about FLIR TruWITNESS, visit www.flir.com/TruWITNESS.
-###-
About FLIR Systems, Inc.
Founded in 1978 and headquartered in Wilsonville, Oregon, FLIR Systems is a world-leading maker of sensor systems that enhance perception and heighten awareness, helping to save lives, improve productivity, and protect the environment. Through its nearly 3,500 employees, FLIR's vision is to be "The World's Sixth Sense" by leveraging thermal imaging and adjacent technologies to provide innovative, intelligent solutions for security and surveillance, environmental and condition monitoring, outdoor recreation, machine vision, navigation, and advanced threat detection. For more information, please visit www.flir.com and follow @flir.