FLIR Announces DM284, the Newest Member of the IGM family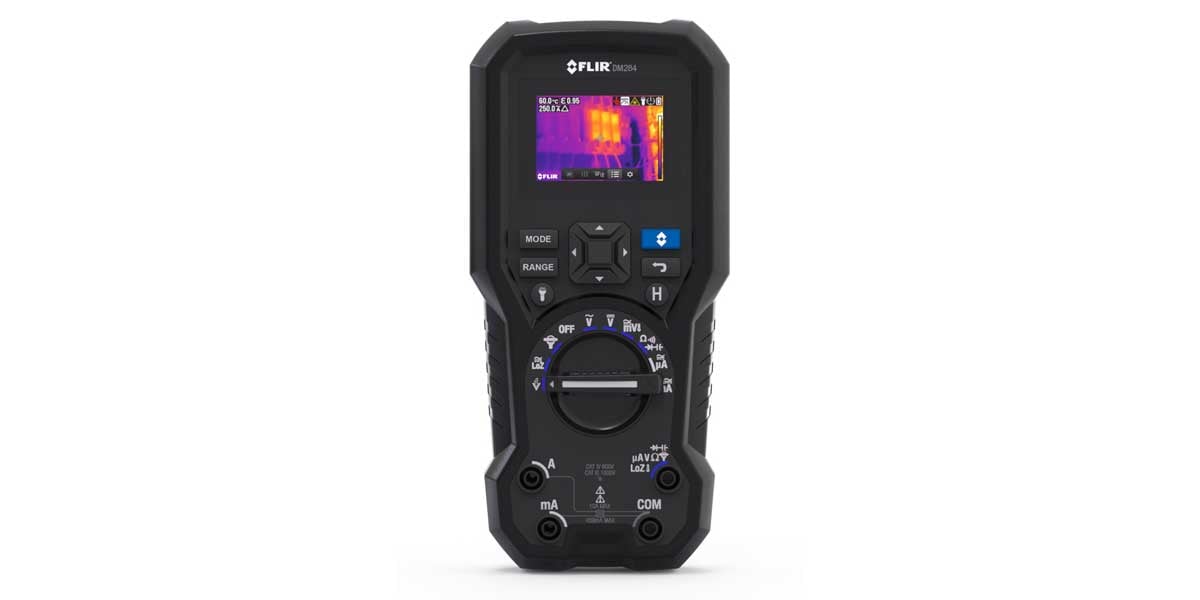 FLIR announced the DM284, an all-in-one digital multimeter equipped with a built-in thermal imager powered by FLIR's Lepton® thermal micro-camera core.
Say good bye to the challenge of diagnosing electrical issues, and say hello to a quick and accurate diagnoses! The DM284 features FLIR's groundbreaking infrared guided measurement (IGM) technology that helps visually guide professionals to potential issues, by clearly displaying temperature differences.
The DM284 is unlike any other multimeter. It combines an 18-function industrial True RMS digital mulitmeter with FLIR's IGM technology. Electricians can easily locate problem areas, while scanning complex electrical panels because FLIR's thermal imaging technology guides users to the precise location of temperature anomalies. The DM284 allows users to pinpoint issues without even having to make direct contact with the test sites. Once an issue is observed using IGM, the DM824's advanced functions can be used to accurately diagnose equipment problems. This combinations of capabilities gives electricians a clear advantage, and it reduces the number of tools they need to carry.
The DM284 is the latest member of FLIR's innovative IGM family , and will find its place in the lineup later in 2016.To learn more about the DM284, visit: www.flir.com/DM284.