FLIR Exx-Series Thermal Cameras Makes Green Builder's Hot 50 Products List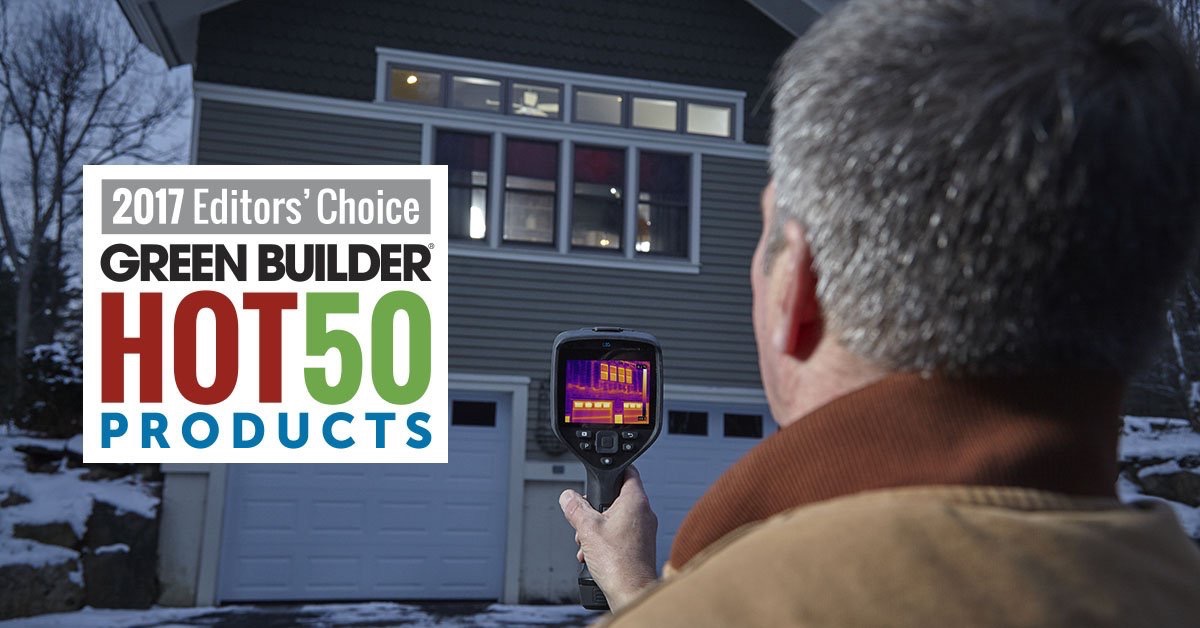 The Exx-Series for electro-mechanical, plant, and building maintenance professionals made Green Builder's Hot 50 Products list for 2017.
You might be asking how or why a thermal imaging product would make a list of products that benefit green building. Well, people and businesses pay for lots of money to heat their spaces in the winter and cool in the summer. When a building isn't well insulated, it leads to lost hot or cold air, not to mention the wasted energy costs.
Thermal imaging visualizes heat differences and can easily highlight trouble spots ranging from missing insulation in a wall to failing weather-stripping around a door or window to identifying where a water leak is originating. For those people whose jobs depend on keeping buildings running in tip-top shape, products like the Exx-series become an invaluable tool that help improve the building energy efficiency, and ultimately, help save money.
We're honored the Exx-Series has been recognized by Green Builder. Check out the entire Hot 50 Products list here.
To learn more about the Exx-Series and its breakthrough features, like the auto-calibrating, interchangeable thermal lenses and touchscreen that delivers the best thermal imagery we've created, visit the product page.