FLIR Enhances its Product Lineup by Offering a Rich New Set of Intelligent Systems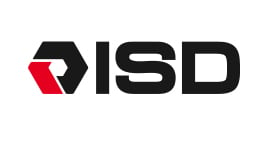 FLIR recently acquired Innovative Security Designs (ISD), based in Irvine, CA. The acquisition adds an additional level of expertise to FLIR's technology portfolio. Founded in 2012, ISD is known for developing innovative IP security solutions that combine high resolution digital video cameras with built-in leading edge technologies. This acquisition strengthens FLIR's position as an end-to-end video surveillance provider, offering high-end VMS, the widest selection of video security products, highly reliable video analytics, industry-leading thermal security cameras, and will now include high-performance mid to high-end visible cameras.
FLIR will continue to support all existing ISD products, and the ISD team, including founder Ian Johnston who will join FLIR in a VP of Engineering role and will create FLIR Security's advanced platform group.