Accelerate AI Deployment with Comprehensive Dataset Management Software
Conservator™ cloud-based data lifecycle management (DLM) subscription software enables data scientists to build image datasets leveraging the world's largest thermal image data lake.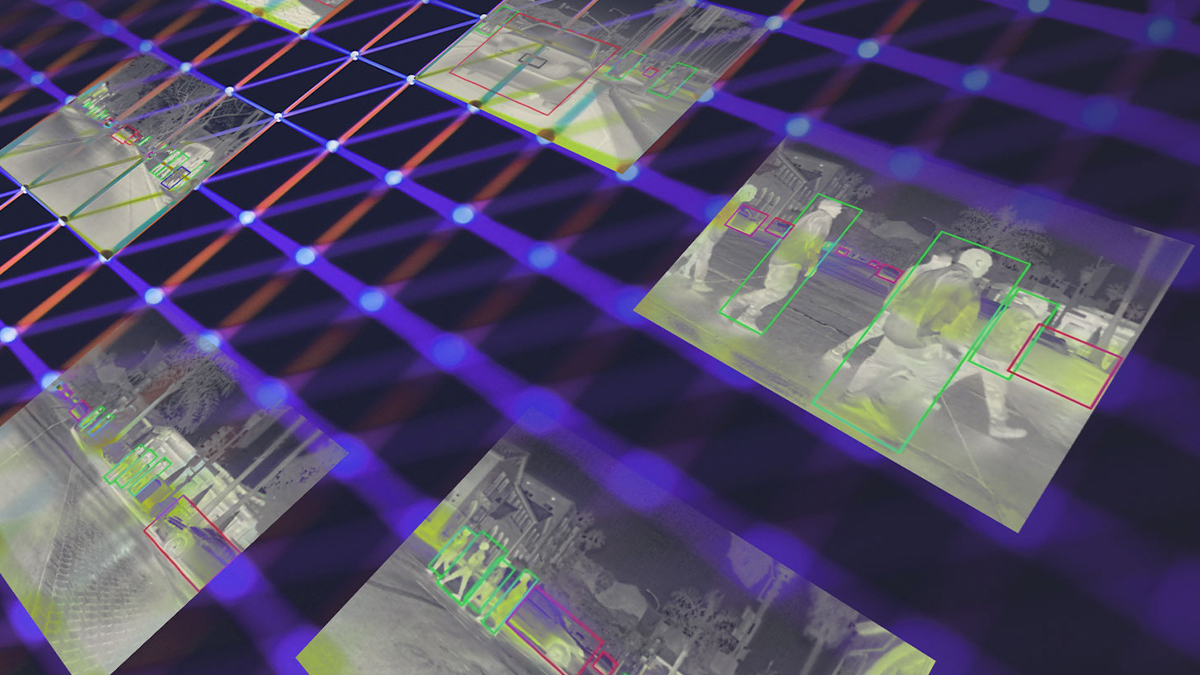 ---
▶ WATCH PRODUCT OVERVIEW ◀
Benefits of Conservator Data Lifecycle Management Software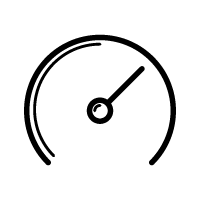 ACCELERATE
Accelerate AI development with the Teledyne FLIR library with millions of annotated thermal and visible images. Access image subsets from arange of applications including automotive, defense, and security.

COLLABORATE
Empower distributed teams across the enterprise with data upload, annotation, curation, and quality control tools from a single cloud-based platform. Prepare and manage datasets throughout the full AI lifecycle.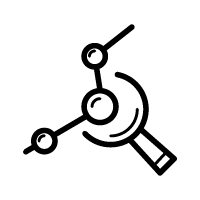 OPTIMIZE
Visualize model performance with the integrated Conservator Insights™ tool. Provide data scientists direct reference to issues like false positives and missed detections with a powerful visual interface.
SCALE
Reproduce results using integrated data version control, built to support petabyte-scale data collections. Manage data securely in dedicated customer instances or optional on-premises deployments.
Software Overview
| | | |
| --- | --- | --- |
| | TEAMS EDITION | ENTERPRISE EDITION |
| Team Size | Up to 5 users | Customizable |
| Starter Dataset (total annotations) | 532K+ | 1.3M+ |
| Visible Annotations (image/video) | 192K / 86K | 472K / 284K |
| Thermal Annotations (image/video) | 192K / 62K | 381K / 232K |
| Visible Frames (image/video) | 11K / 4K | 28K / 18K |
| Thermal Frames (image/video) | 12K / 4K | 29K / 22K |
| Dedicated On-Boarding | Included | Included |
| Dedicated Technical Support | - | Included |
| Data Subscription Offer | - | Included |
| Custom Machine Annotations | - | Included |
Specifications are subject to change without notice.
Start Building Today - FREE Trial
Meet the demands of small teams and large enterprises, by contacting our team of experts to learn how Conservator provides dataset workflows in an easy-to-use and cost-effective solution for perception engineers developing today's AI systems.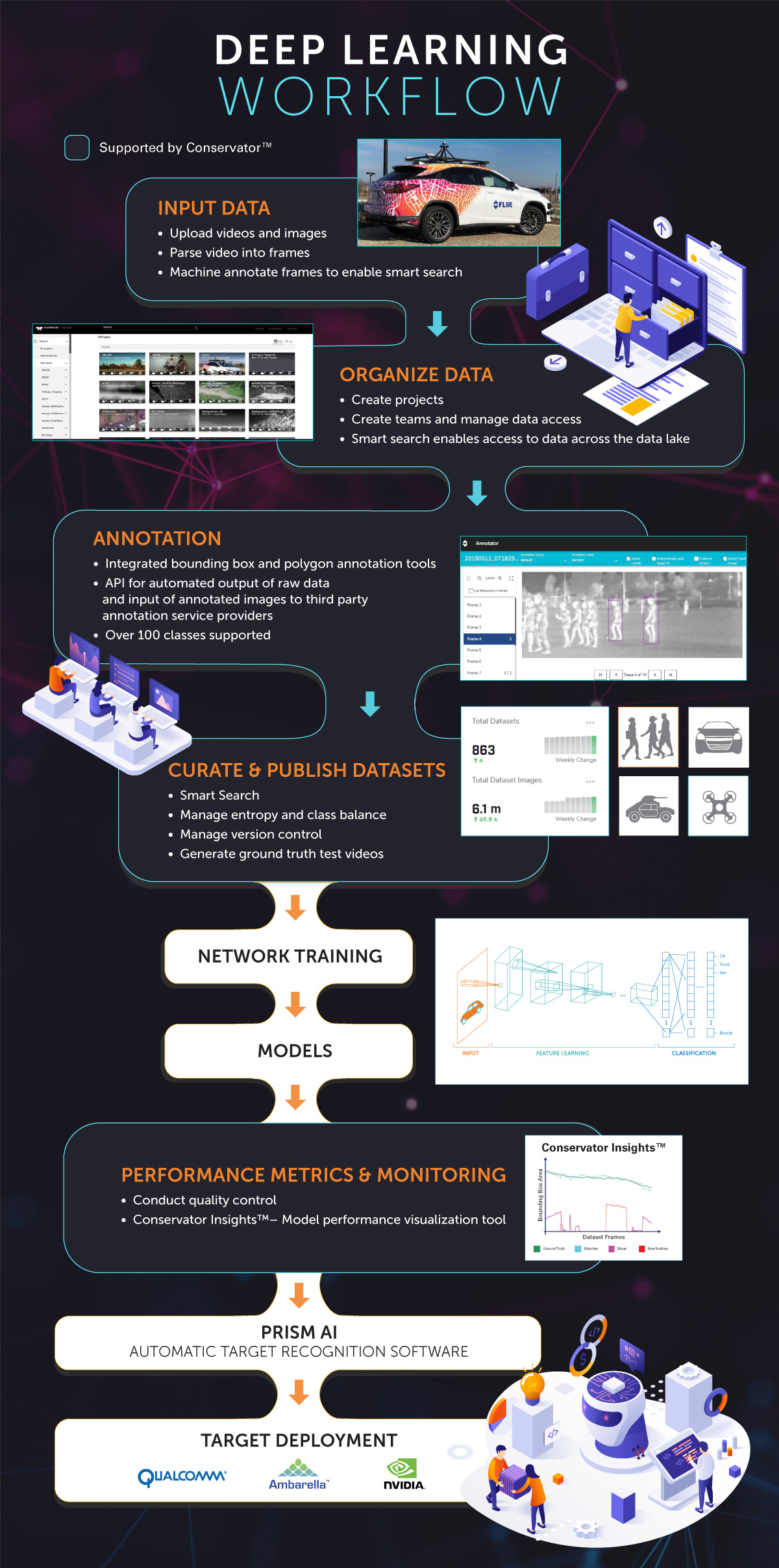 Conservator Video Library
Confidently develop image datasets with Teledyne's extensive series covering topics from setting up a dataset to managing projects.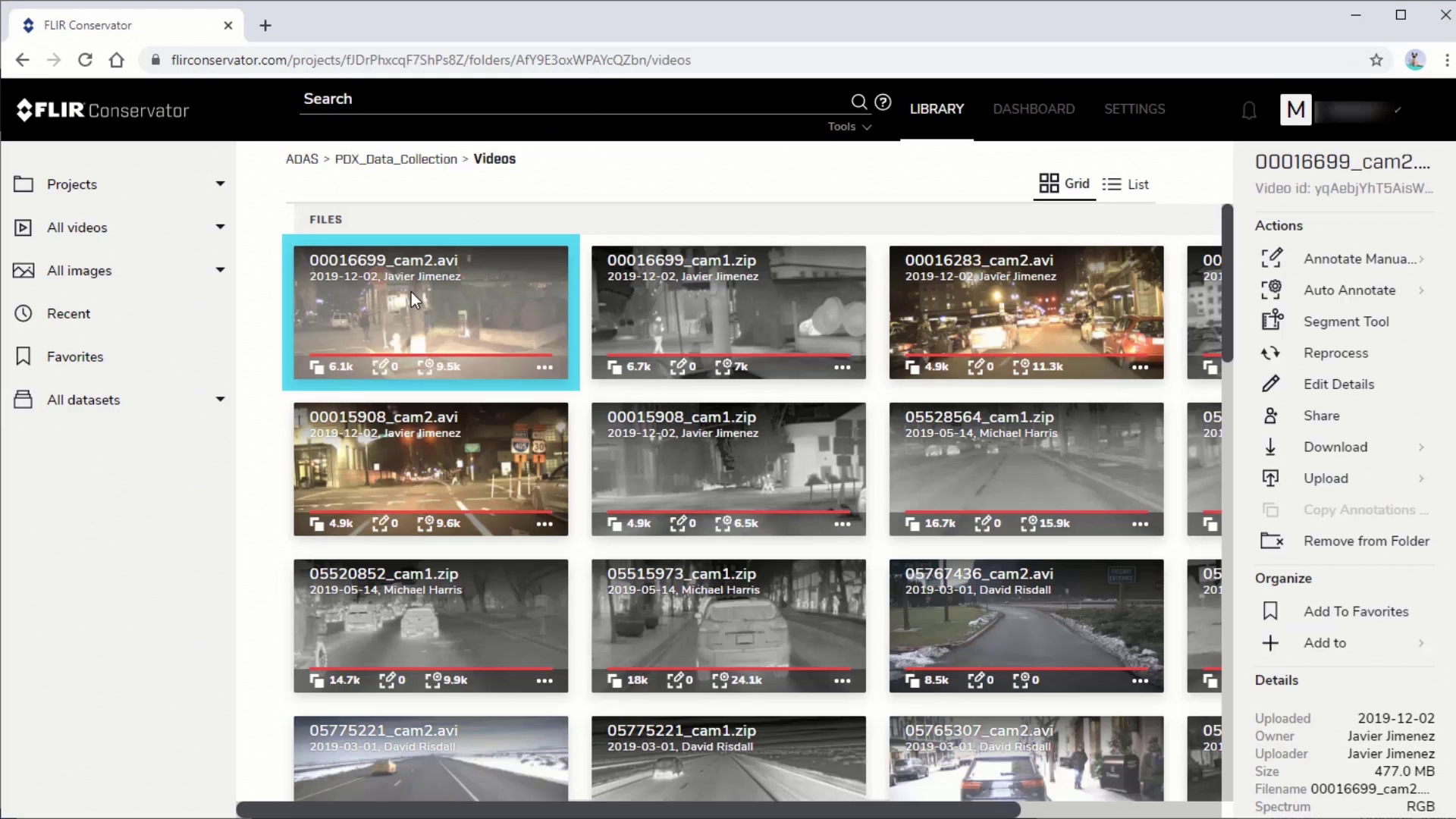 ---
Platform Overview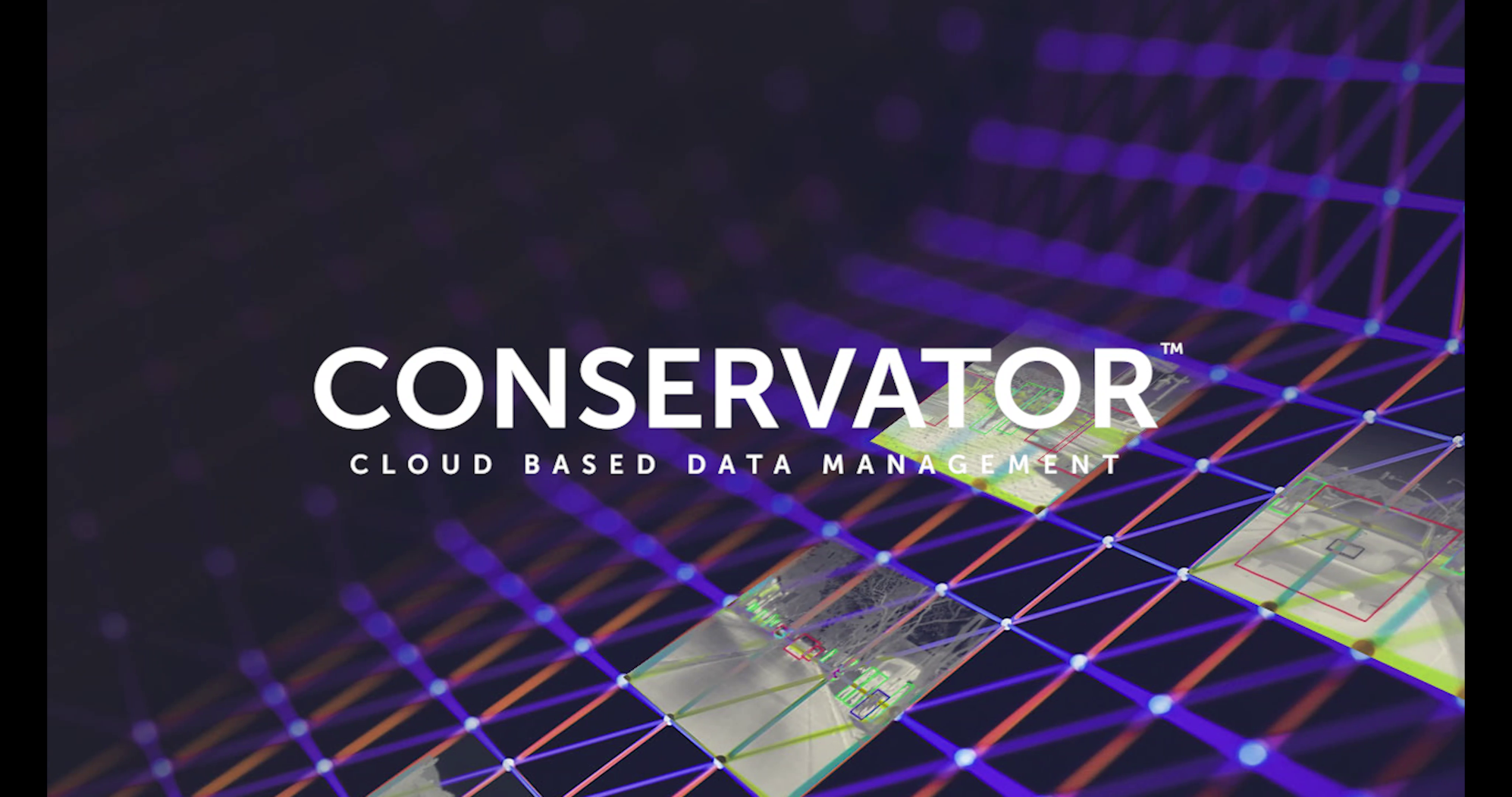 ---
Build What's Next With Better Data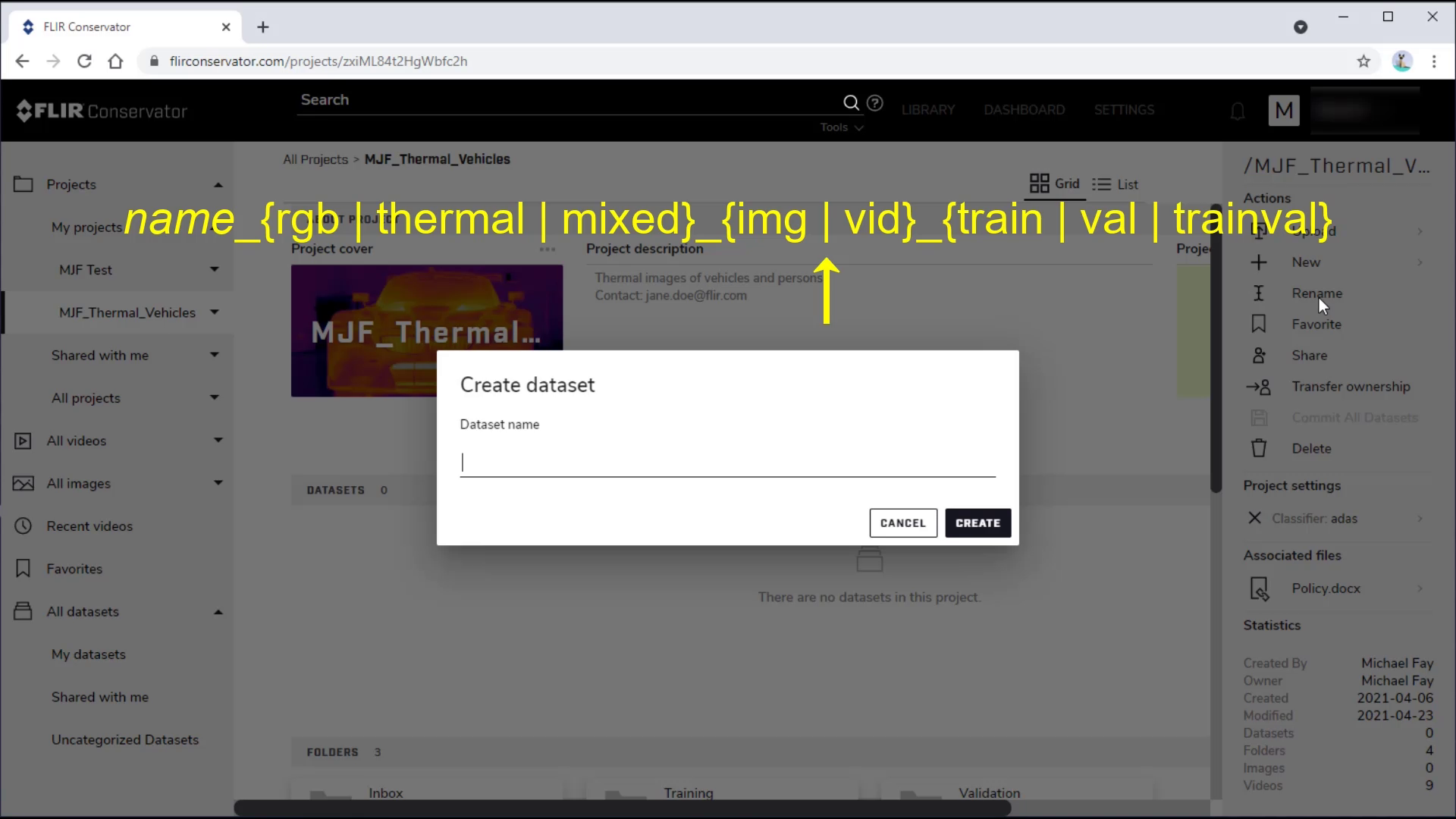 ---
Setting up a Dataset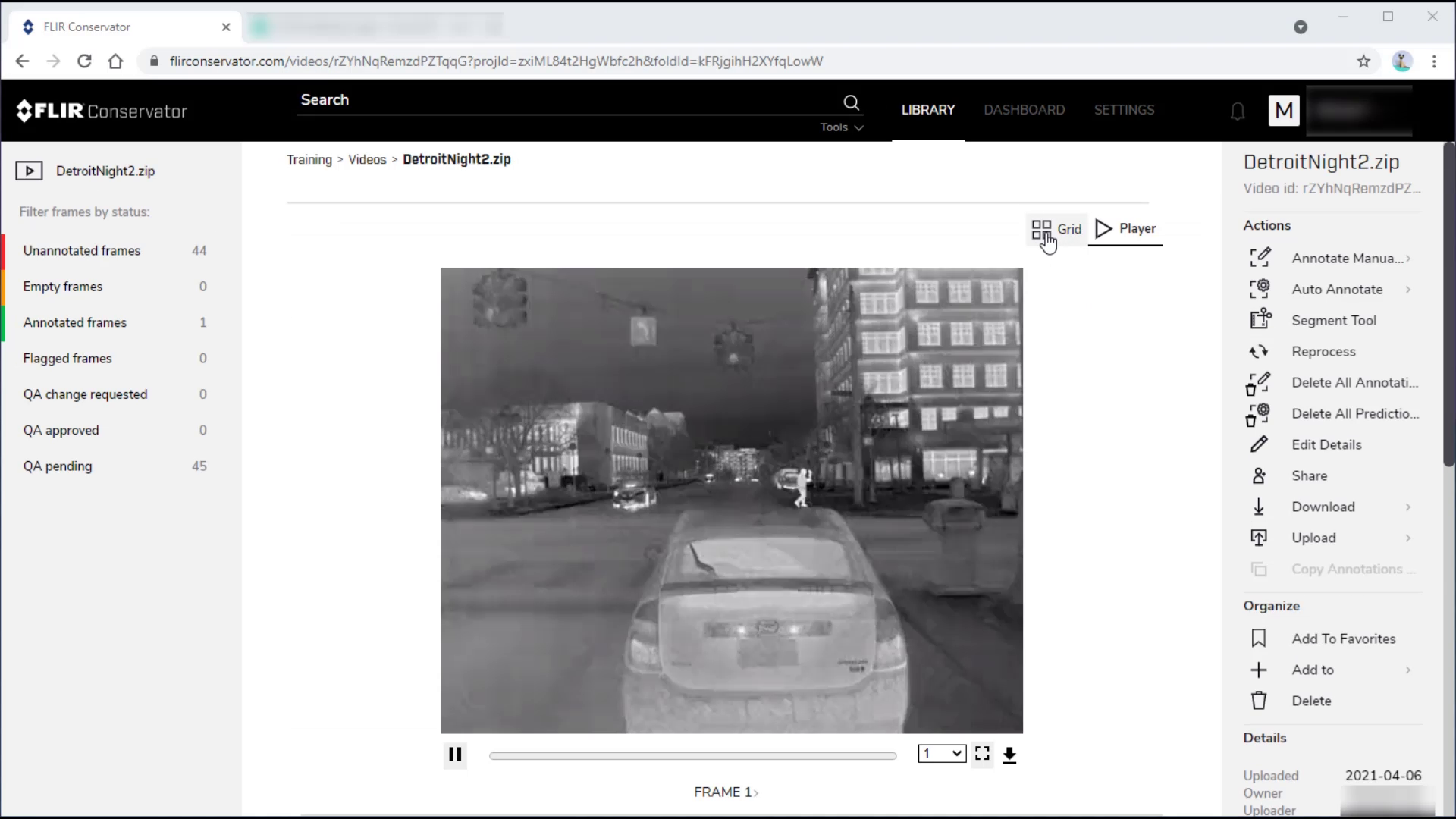 ---
Adding and Deleting Frames in Dataset
---
Projects Overview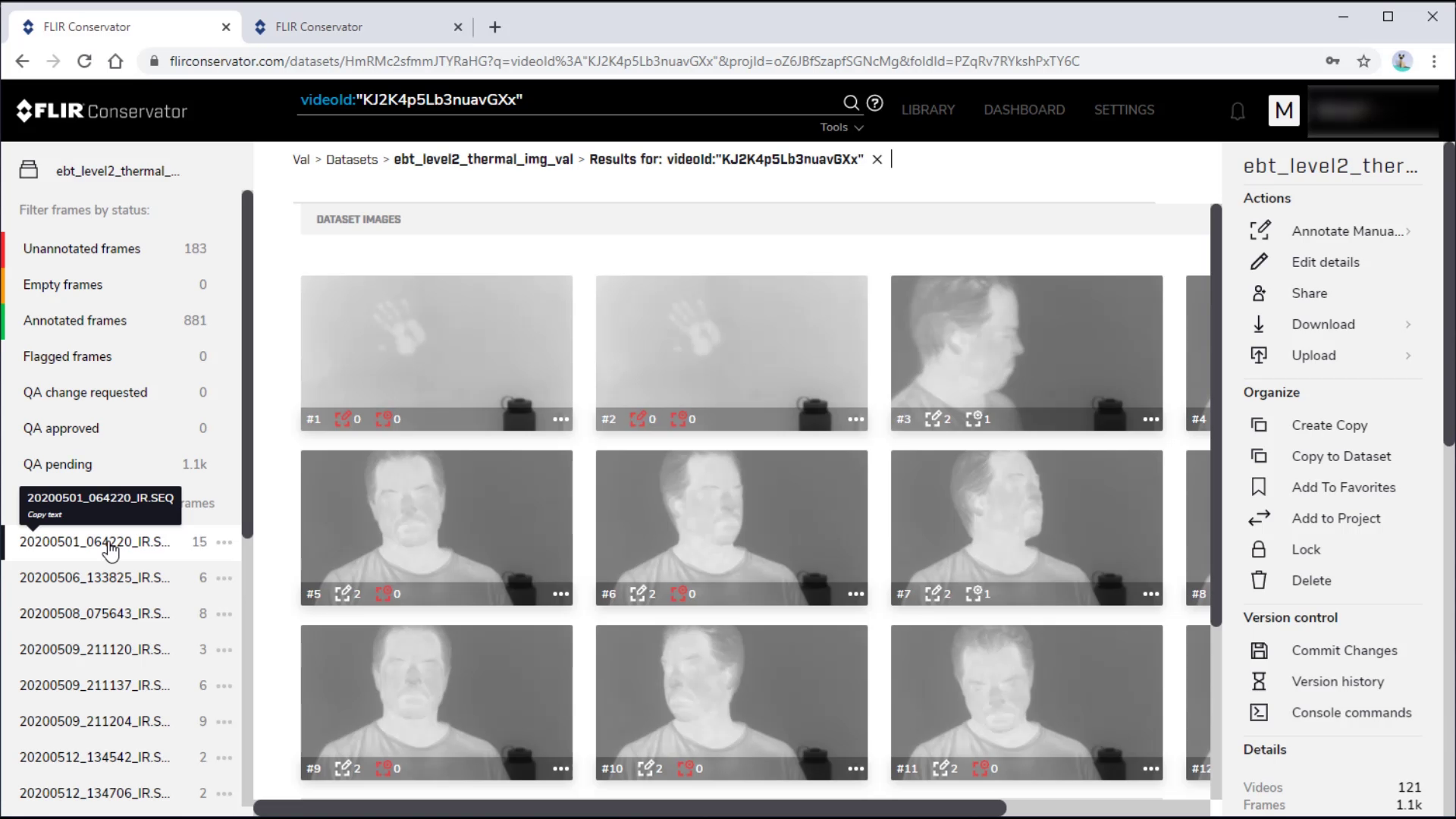 ---
Finding Connections Between Assets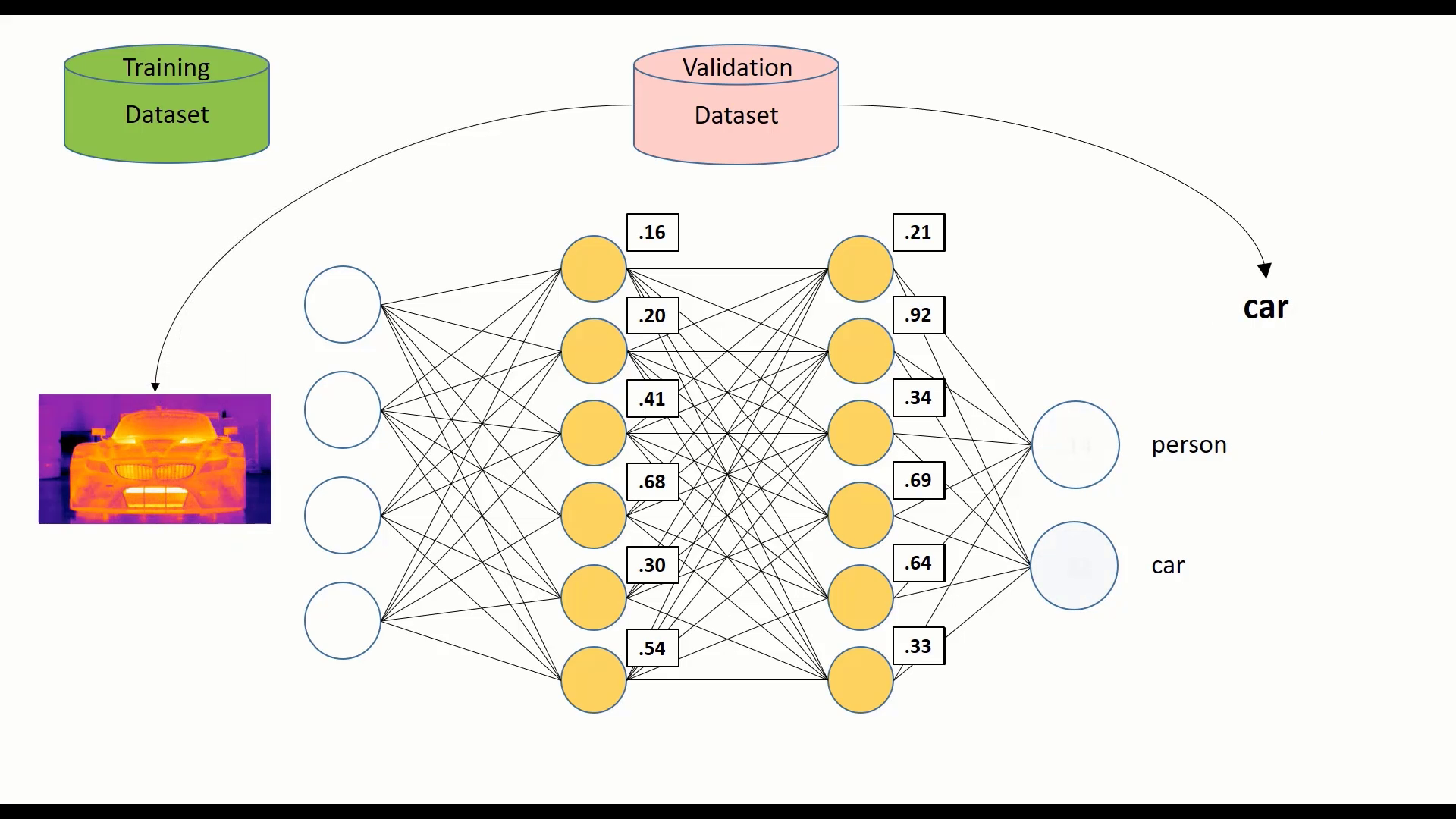 ---
Introduction to Neural Networks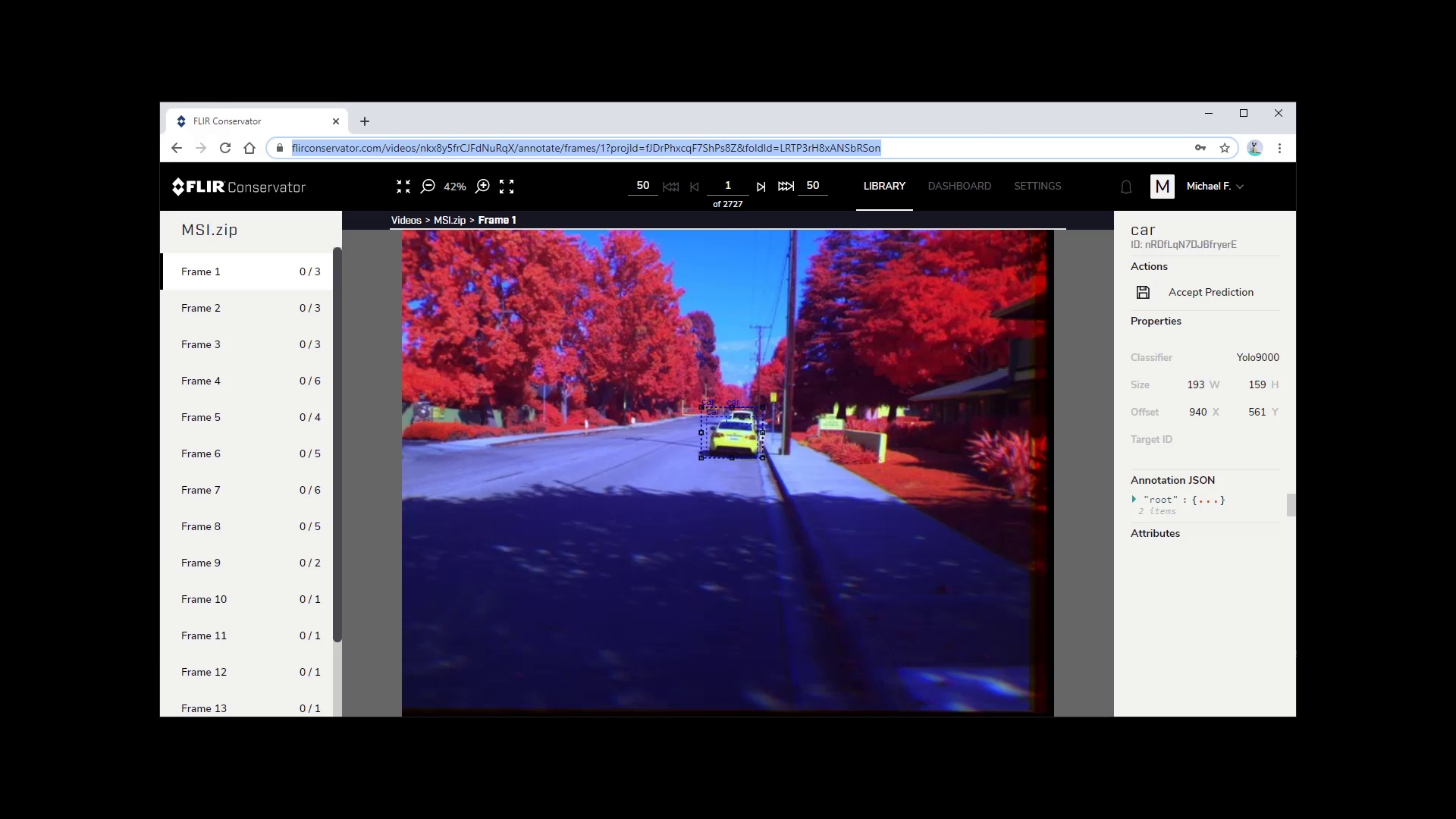 ---
Introduction to Metadata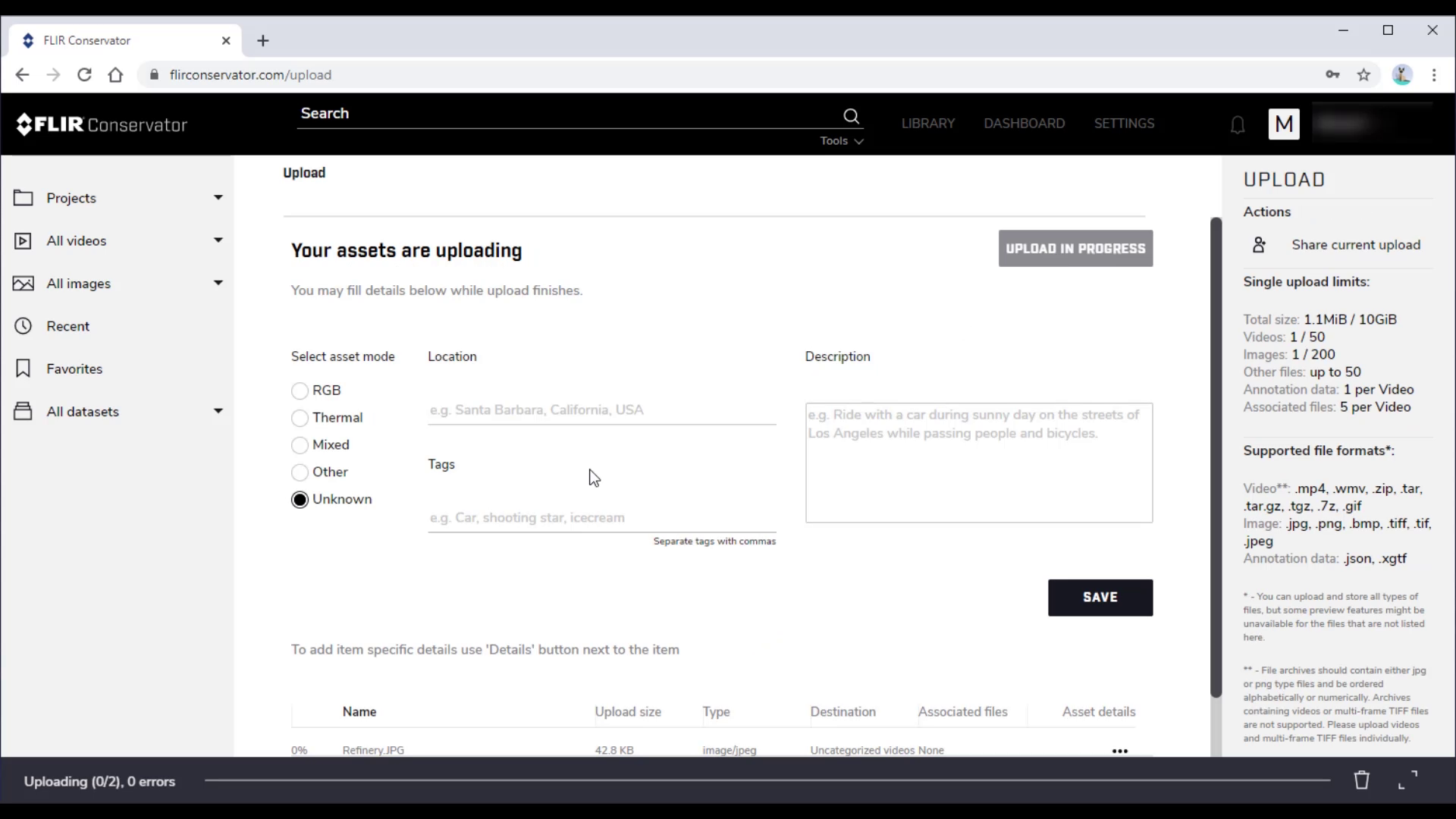 ---
Basic Upload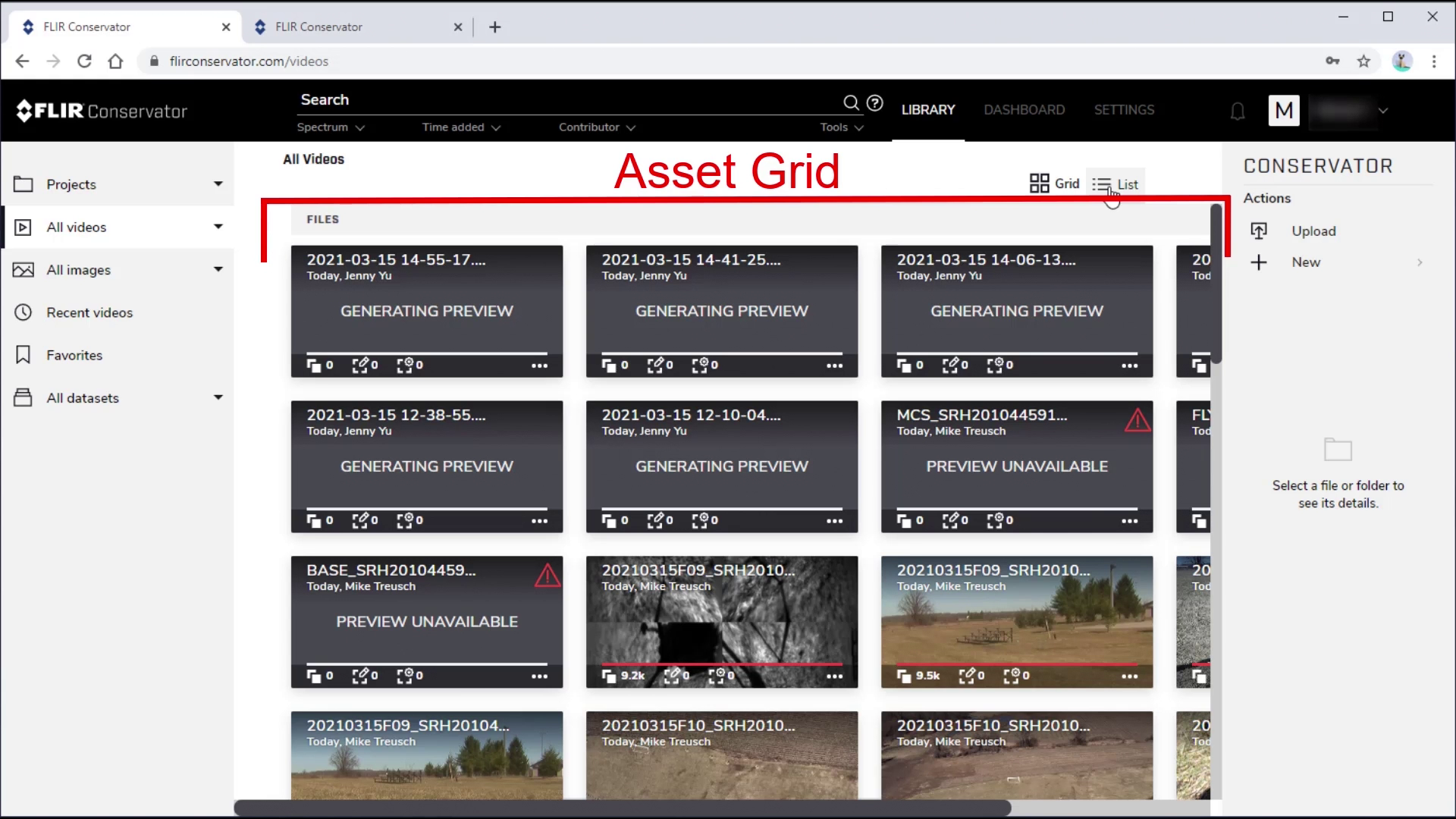 ---
Conservator Window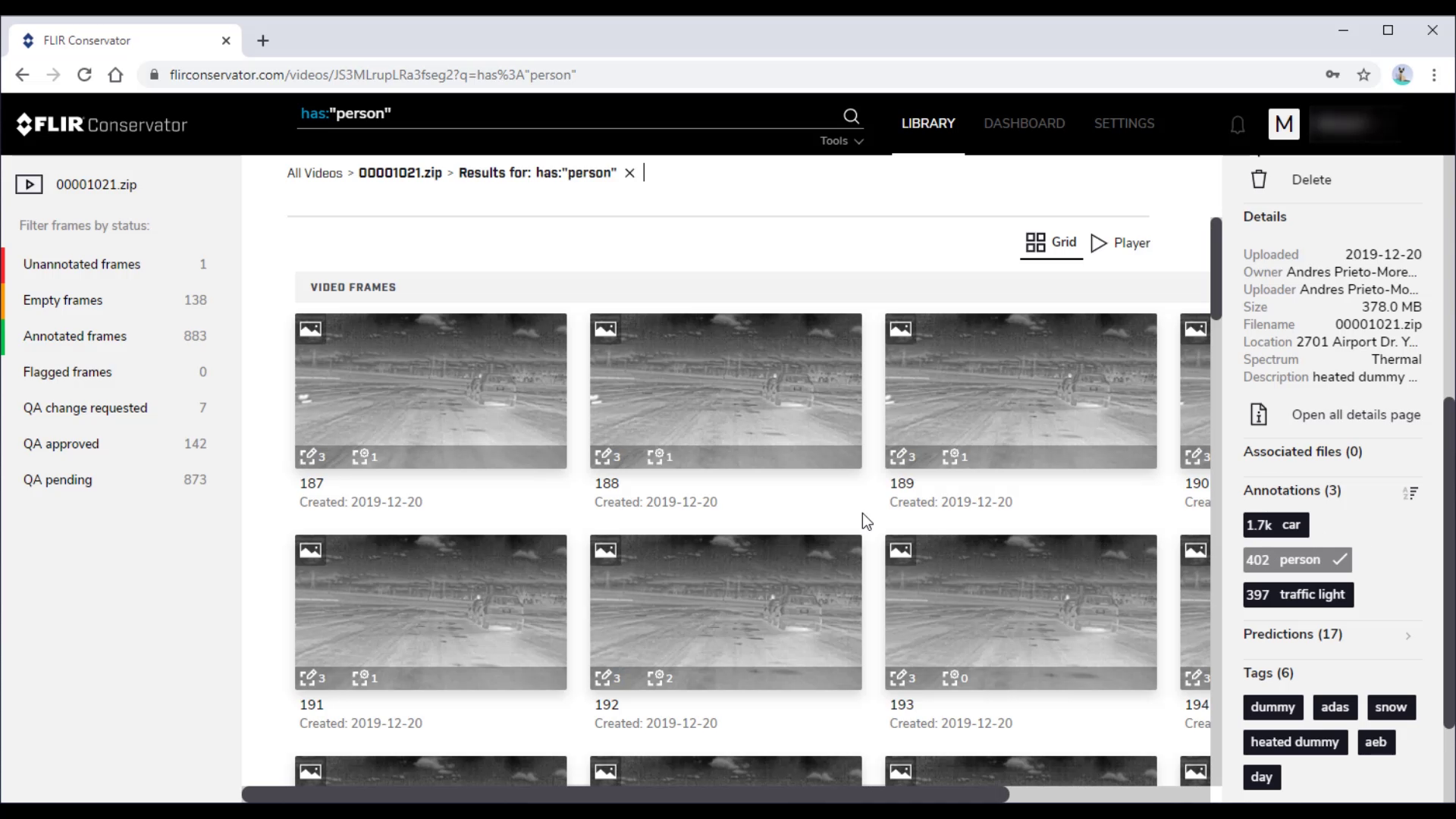 ---
Searching for Frames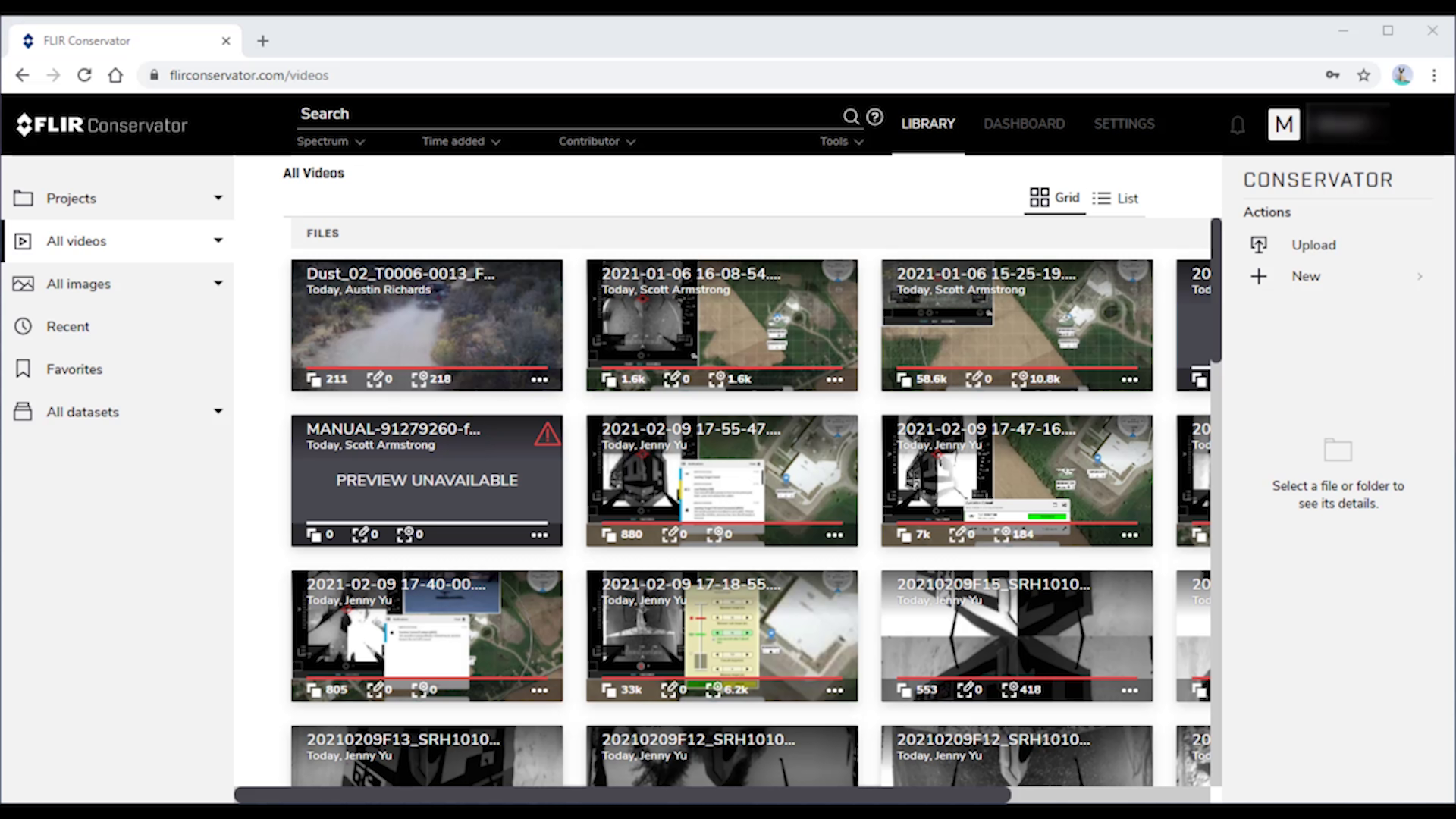 ---
Using the Search Block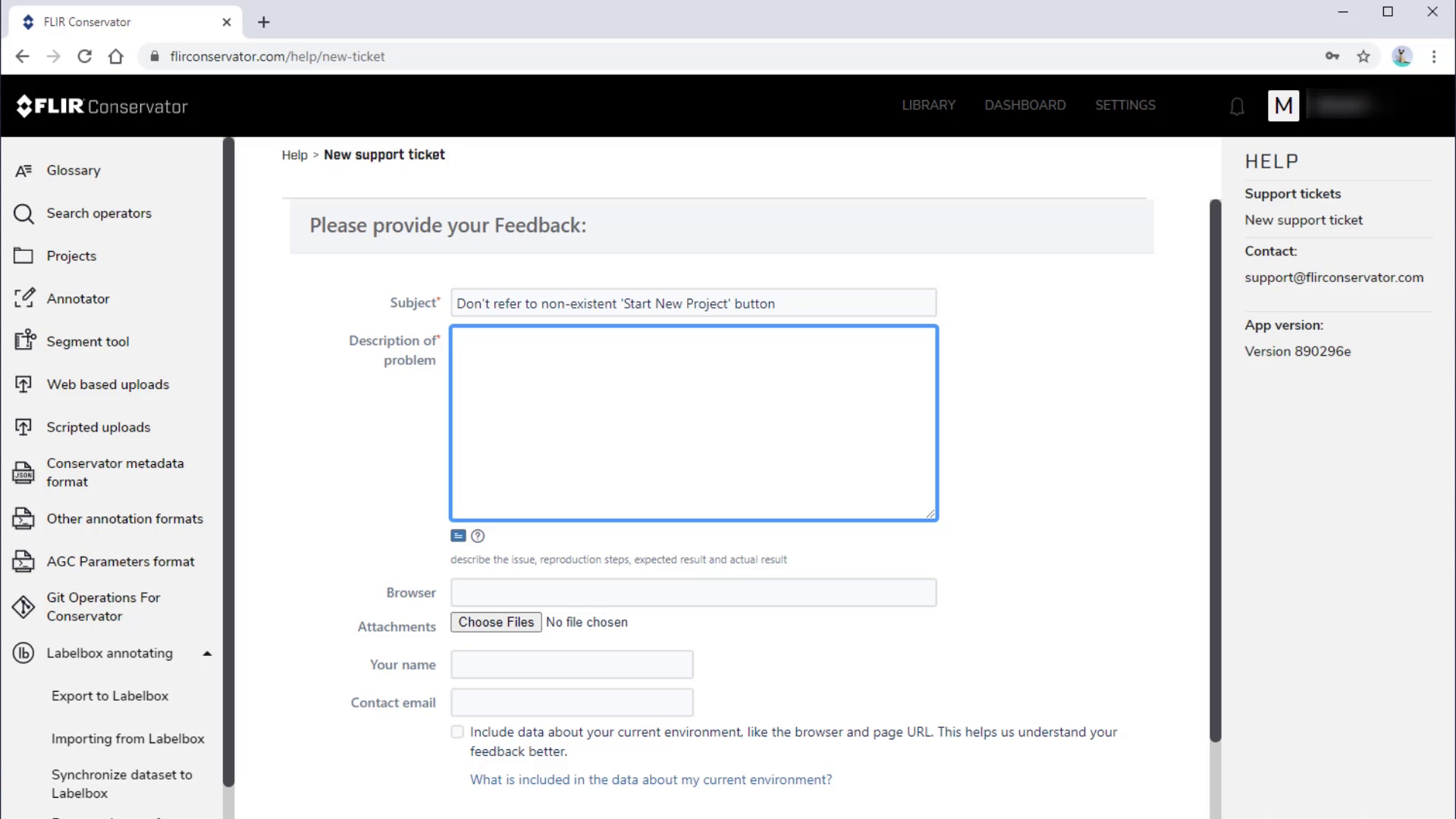 ---
Online Help & Support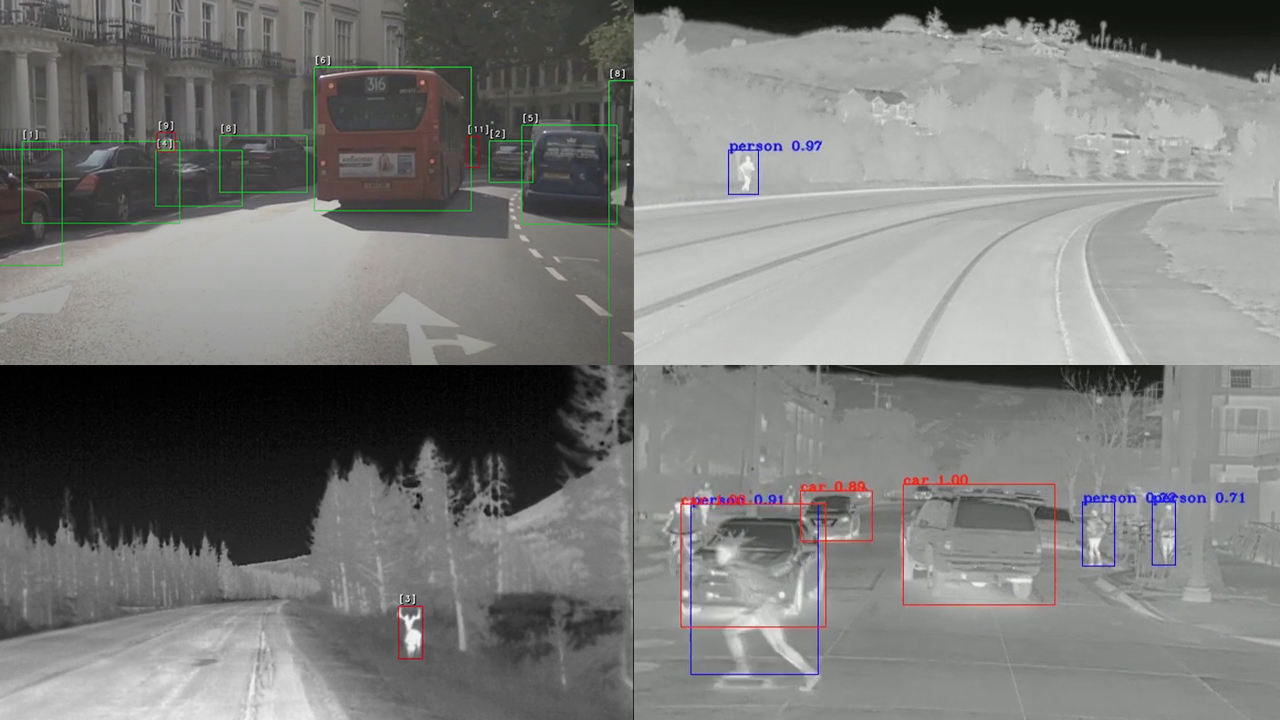 Leader in Automotive AI
The Teledyne FLIR Thermal for ADAS and AV solution is a comprehensive thermal imaging technology for automotive engineers and developers as well as automotive enthusiasts. Our free dataset features more than 26,000 annotated images from the US, England, and France in the day and nighttime conditions.
Thermal infrared cameras are the best sensor technology for pedestrian detection and provide the critical data needed to improve automated decision-making in vehicle safety functions including automatic emergency braking (AEB).
Integrated Thermal Cameras Faster with Prism AI
Prism AI software framework that provides classification, object detection, and object tracking enabling perception engineers to quickly start integrating thermal cameras for advanced driver assistance systems (ADAS) and autonomous vehicle (AV) systems. Developers can use Prism AI as the primary perception software or as reference while taking advantage of camera calibration tools, along with visible-and-thermal fusion and advanced image processing capabilities that offer superior perception capability, especially for pedestrian and animal detection.