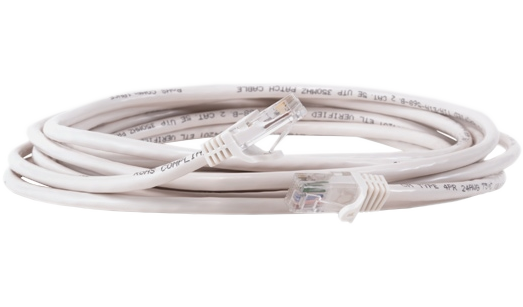 Available for purchase on credit terms. Learn More
Buy Now
Subscribe to Our Newsletter
FREE Shipping

Shipping & Returns

Contact Sales
Specifications
Part Number

ACC-01-2101
Connector Type

RJ45 to RJ45
Interface [accessory]

GigE
Length [accessory]

4.5 meter
Operating Temperature [accessory]

0° to 40°C
Export Restrictions
Export Restrictions
The information contained in this page pertains to products that may be subject to the International Traffic in Arms Regulations (ITAR) (22 C.F.R. Sections 120-130) or the Export Administration Regulations (EAR) (15 C.F.R. Sections 730-774) depending upon specifications for the final product; jurisdiction and classification will be provided upon request.
Returns and Shipping Information for Orders Placed on FLIR Websites
Free Shipping
Orders placed through FLIR.com will ship via free 2-day expedited service to the contiguous 48 states.
Returns
We offer a 30-day return policy on all products, no questions asked. Your order confirmation will contain instructions on how to contact our Customer Care team to initiate the return.
shipping time cut-offs
Orders placed Monday-Friday before 12:00 PM (noon) EST will likely ship the same day. All other orders will ship the next business day.

Can I purchase from flir.com and be invoiced on Net30 terms?
Yes! FLIR Systems has partnered with Apruve to help manage our invoicing and credit program. Once you fill your cart, look for the Apruve button at checkout to complete your purchase on Net30 terms.
Who is eligible for the program?
Any business entity or non-profit that is greater than two years old. Younger companies don't often have enough credit history to make an underwriting decision. NOTE: Sole Proprietorships are not currently eligible for the program.
How do we get started?
To get your corporate account set up, you'll need to go through a short online application process. Just click "Apply Now" below. It should take no more than 5 minutes to complete.