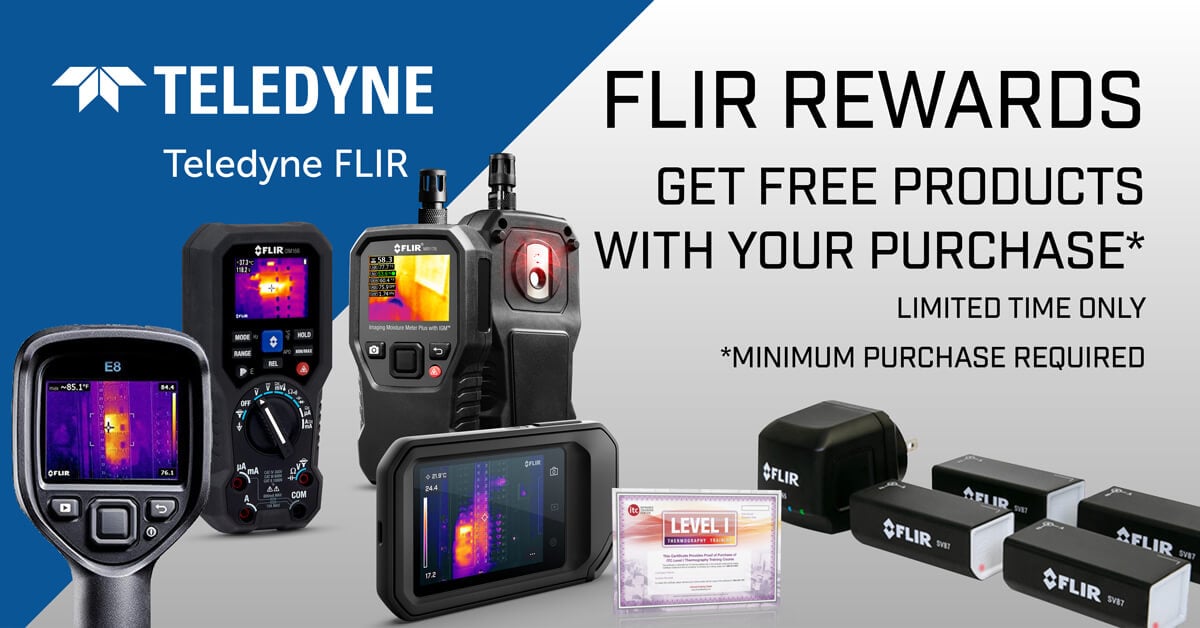 HOW TO QUALIFY FOR AND REDEEM YOUR PROMOTIONAL OFFER
Spend $1000 or more on FLIR products and get rewarded with your choice of some valuable complimentary products!
Offer valid from October 1 - December 31, 2023 for purchases made in the U.S. (not including Puerto Rico). Minimum purchase required.
Buy the following new Teledyne FLIR products: FLIR ONE Pro-Series, Cx-Series, TG-Series, Ex-Series, EXX-Series, T-Series*, Si124*, GF77
HR/LR*, IR Windows, AX8 and FLIR T&M and EXTECH* T&M tools from Teledyne FLIR LLC, its affiliates, or authorized distributor or representative within the program duration.
For purchases made through flir.com please add the code REWARDS-US-4-23 at time of checkout.
Customers who purchased through FLIR Customer Service or an Authorized Partner can redeem this offer by visiting support.flir.com/FLIR-Rewards and submitting a claim to our tech support team. Typical response time is within 48 working hours.
Download the FLIR Rewards flyer for complete details.
*Not all eligible products are available for sale via FLIR ecommerce, those products can be purchased through an authorized distributor or directly through FLIR Customer Service.