Introducing Raven - The Site Planning Tool

@Model.PrimaryHeadlineSize>
Raven Site Planning Tool
Professional-grade security site planning software
Raven is a professional site planning tool that empowers planners, integrators, and end users with thermal camera simulation in an easy-to-use Google Maps layout. Use Raven to map out proposals using our latest technology solutions such as the FLIR Elara R290 radar, the Quasar 4K visible PTZ cameras, and the FH-Series ID multispectral fixed cameras. Not only does Raven give you access to our security portfolio, you can also map out any traffic camera needs using the latest ITS cameras.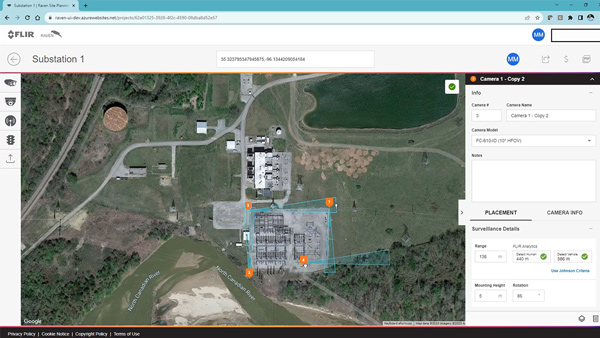 ---
Creating a new project with Raven site planning software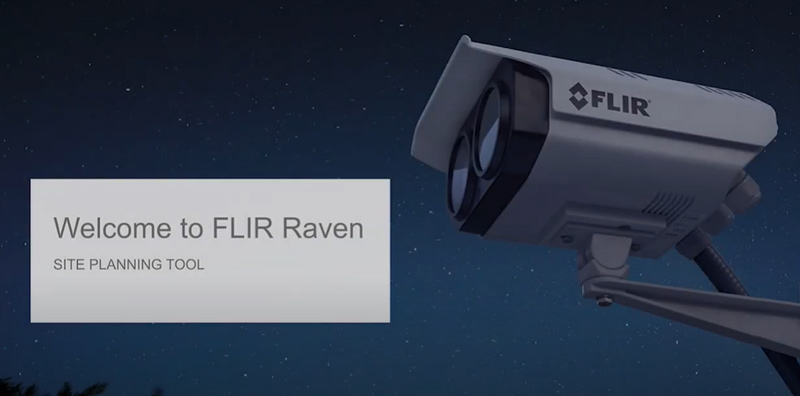 ---
Share projects and generate PDFs to simulate how you can best secure your worksite with Raven
Questions about Raven?
Raven support is ready to help. We wish to make your project planning experience as easy as possible. Please feel to contact us if you have any questions about using Raven. For larger projects we have specialists that an even help you with your camera layouts. Contact us today!