DELTA Episode 10 - Using Thermal Drones to Assist Fire Fighting Operations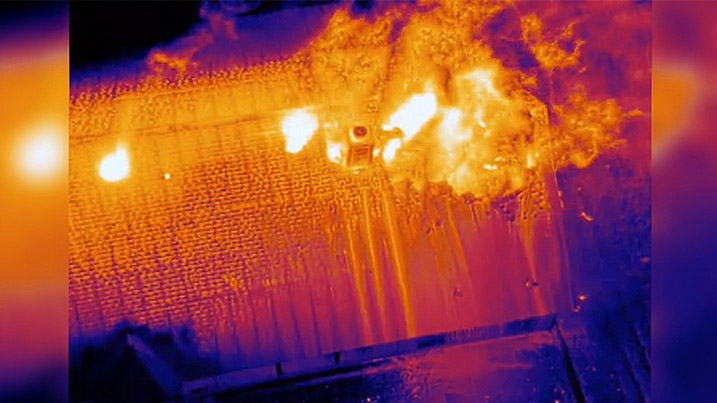 ---
Episode 10 - Using Thermal Drones to Assist Fire Fighting Operations
In this episode learn how thermal drones help in the life saving missions of fire departments, large and small. Structure, grass land and forest fires can all be support by this powerful technology. Did you know thermal cameras can see through smoke, show the integrity of a roof, find victims hidden in a fire scene, increase hot spot detection? Watch DELTA Episode 10 to learn about all this and more.

Thanks to Garret Bryl, Rocky Mountain Unmanned Systems and Roswell Flight Test Crew for their support in this episode. Complete the download form to the right for a Q&A with drone pilot Garret Bryl on using thermal drones for firefighting.


For professional thermal training visit ITC at www.infraredtraining.com.

The information contained is this video is intended for general informational and educational purposes only. This video is not intended as a substitute for formal training. FLIR makes no representations or warranties of any kind, express or implied, about the completeness, accuracy, reliability or suitability with respect to any content contained in this video and disclaims any liability for any damage or injury of any kind that may result from the use or misuse of the information contained in this video.