FLIR Maritime: Keeping Our Waterways Safe
Increased traffic throughout US waterways is demanding more attention from public safety vessels than ever.
Officers crewing these vessels often serve various roles, including safety patrol, boater assistance, general law enforcement, SCUBA operations, and search and rescue. These police, fire, and harbor patrol vessels must operate in any condition.
Whether day, night, or severe weather, public safety vehicles and equipment need to respond to crisis at a moment's notice. FLIR outfits law enforcement and public safety professionals with tools to heighten awareness and help save lives. Thermal imaging has long helped first responders, commercial mariners, and serious boaters achieve a new level of awareness on the water. Offering excellent vision in complete darkness, blinding glare, and adverse weather, thermal cameras help counter challenging environmental conditions.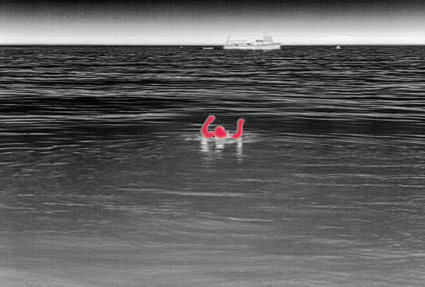 When mission success hinges on quickly detecting humans, hazards, or fire, thermal imaging is a difference maker.