FLIR M364C LR High Definition Low-Light Camera Makes an Impact on Qatar Market through The Marine Place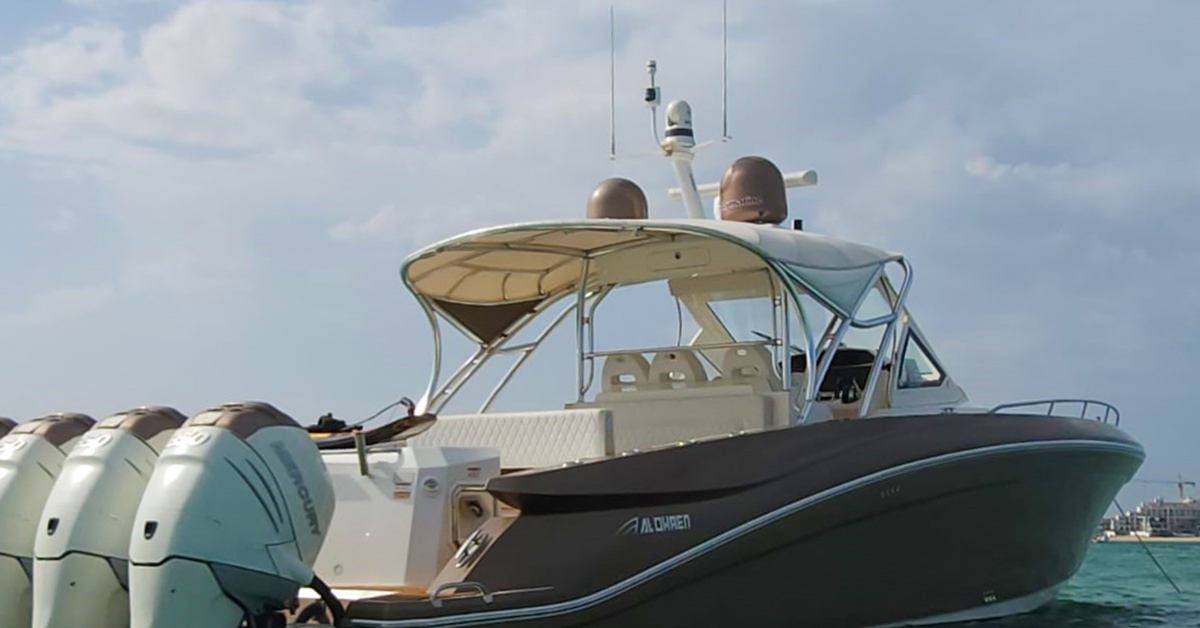 Established in 2016, Qatar's premier marine store, The Marine Place, has a dedicated demonstration boat to ensure its customers can experience the very latest technology before they make a purchase.
Its Al Dhaen 50, built in Bahrain in 2016, has recently been fitted with the latest FLIR M364C LR camera, integrated with the Raymarine Axiom Pro 16 multifunction chartplotter.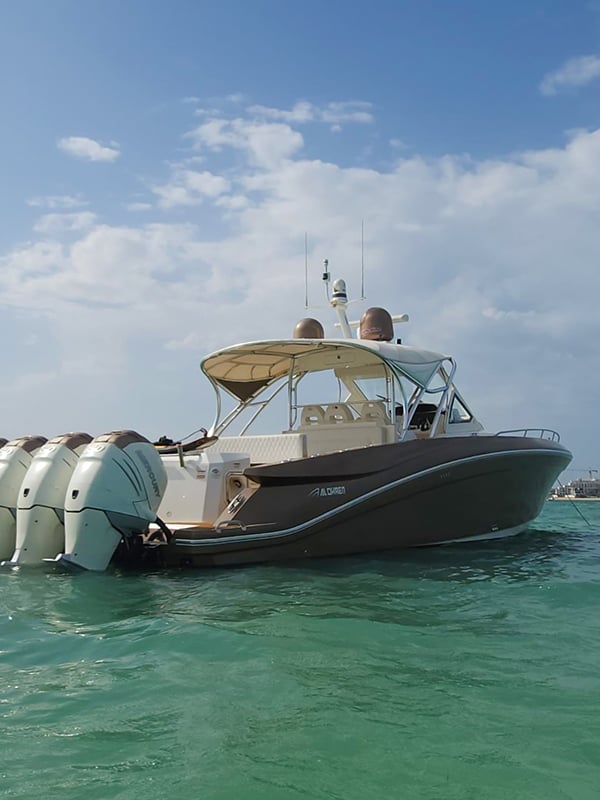 The Marine Place owner Adel Al Mutawa explained: "We have this boat to demonstrate the very latest technology to customers, and it gives us the opportunity to really show off the integration between the Raymarine and FLIR systems. We previously had the older generation M625 FLIR which is analogue, so upgrading to a digital system and utilising its digital enhancement seemed the next natural step. Within weeks of its installation, we had sold five - highlighting the difference it makes when you can see it in action. It's a fantastic way to demonstrate its capabilities."
The M364C LR boasts a high-definition color, low-light camera and an advanced FLIR thermal imaging core, providing an elite level of awareness on the water. It utilizes multispectral imaging to deliver FLIR's exclusive Color Thermal Vision (CVT) technology, which blends visible camera details with a thermal image, allowing captains to positively identify navigation aids and other vessels.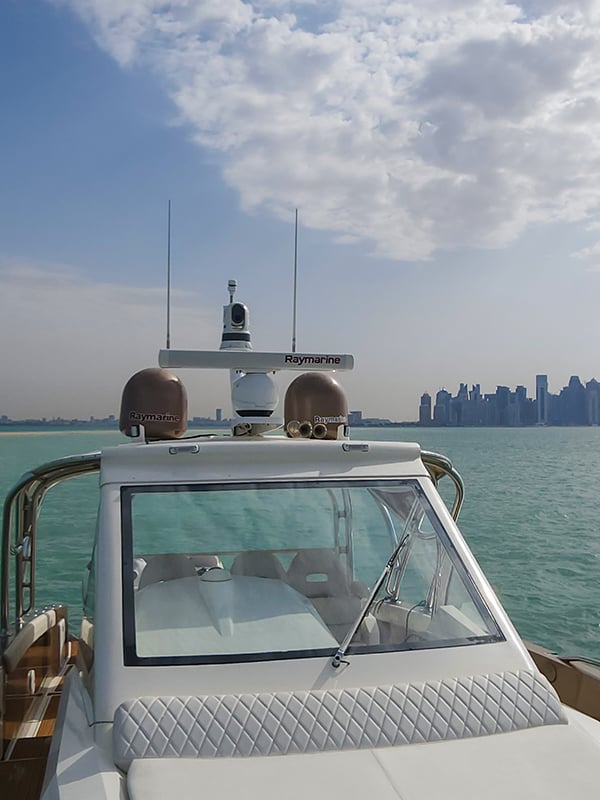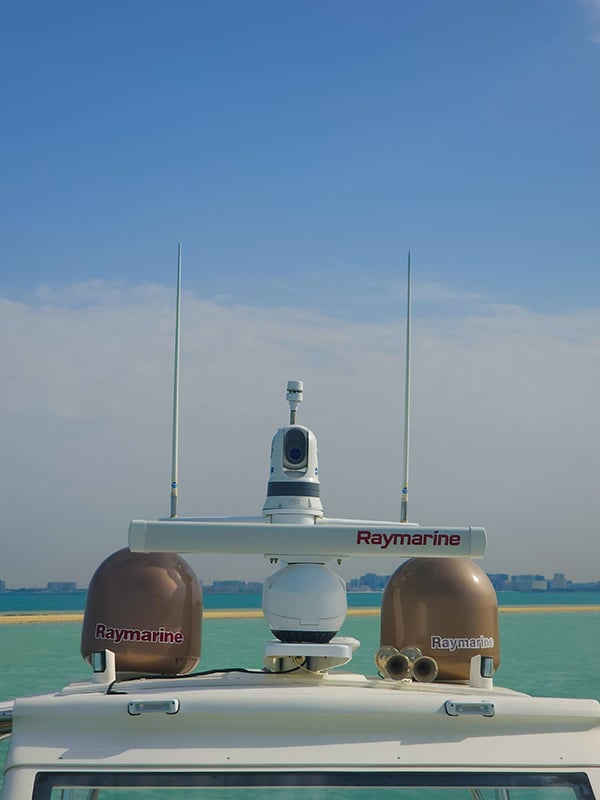 This increased awareness on-the-water has also proven an attraction to the coastguard and navy in Qatar, which have recently adopted the technology. "We demonstrated the capability of the cameras and how easy it was to deploy new technology, while integrating with their existing onboard systems," explained Adel. "The Navy and Coastguard are in the process of renewing their fleet so there are many new boats coming through. We stepped in with a smaller group to demonstrate the M364C LR's capabilities and hope more customers will see the potential and ease of changing systems."
The premium multispectral marine camera offers outstanding imaging performance, a narrow field of view legends for extended range performance and gyro-stabilisation technology, which virtually eliminates the effects of pitch, heave, and yaw. "Its dual lenses are without doubt its best feature," said Adel. "For a boat of this size is a great choice and a real competitive advantage. And having a FLIR on board is very important for safety navigation at night - it will undoubtedly save lives and assets."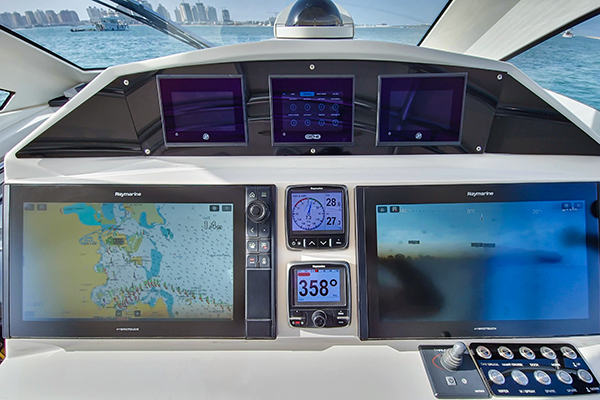 Despite Adel highlighting that 80 per cent of the market in Qatar using FLIR systems are on fishing boats not yachts, of those who do use it for yachting, the M364C LR is very popular. "Yachters in Qatar enjoy going out on their boats after sunset, the temperature is still warm so it's a very different type of environment to many other countries. The ocean here is very salty too, so you need rigid equipment on board to withstand this type of environment, which FLIR is perfect for. Since The Marine Place started selling FLIR cameras around two years ago, we haven't faced one issue with any product to date, nor have we seen one alternative product that has the integration capabilities that FLIR does."
"FLIR is increasing its market share in cameras in Qatar, with very happy customers. The marinas feature a lot of M232 and it's definitely becoming a trend to own a FLIR. Our goal is to provide customers with the best products on the market. If we didn't believe in the FLIR products, we would not have approached the brand to progress the relationship. We believe we can add value to the Qatar market with any product we introduce to the country," concluded Adel.