The Best Thermal Camera for Mechanics and Automotive Professionals
Automotive technicians spend valuable time diagnosing pesky brake calipers, clogged thermostats, or engine misfires, but with the FLIR TG275 handheld thermal camera, those hours can turn into minutes. The TG275 is designed with automotive technicians in mind to give them the ability to properly and accurately diagnose and repair issues and quickly move to the next project—saving them time and saving the customer money.
Starting with its ergonomic handheld design and easy trigger pull camera shutter, this tool is a must-have for every shop and toolbox. The TG275 weighs in at 13.9oz and has a drop-tested design with an IP54 rated enclosure that protects the camera from dirt, dust, and oil.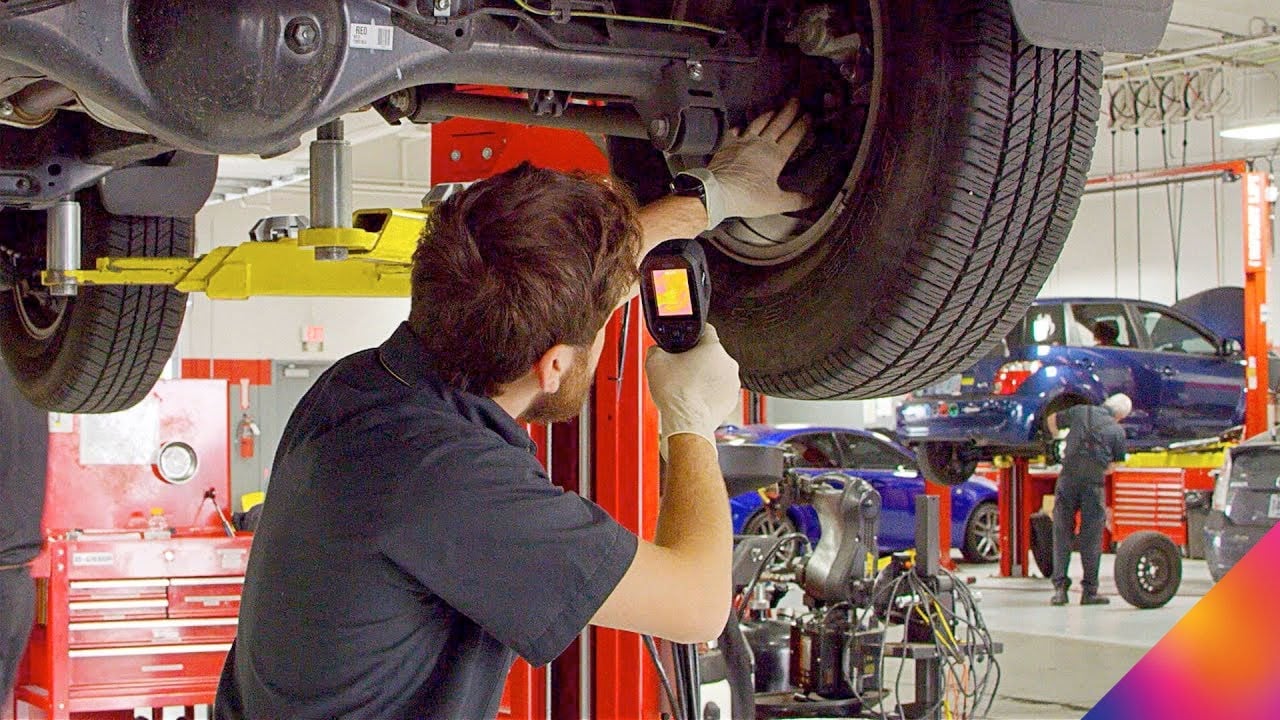 ---
The TG275 features a fast, 19,200-pixel IR camera and has a temperature range of -25 to 550 degrees Celsius. With IGM™ (Infrared Guided Measurement) to help technicians quickly identify problems, the TG275 allows for a non-contact hot or cold temperature measurement in order to trouble shoot repairs and spot potential faults such as hot exhaust, brake rotors, turbo chargers, and battery systems for electric vehicles. Images can be captured using the standard thermal mode or with FLIR Multi-Spectral Dynamic Imaging (MSX) mode to enhance the image with key visual details.
Once the user has completed diagnostic work, images can be viewed on the 2.4-inch screen or on a mobile device. Easily move images to a smartphone by connecting to the Bluetooth® Low Energy (BLE) feature, or by plugging it into a either a USB Type-C or standard high-speed USB 2.0 port to download the images. With this feature, technicians can get a better look at the issue while on the job, or save images to show the customer and demonstrate the problem. The TG275 also features 4 GB of storage for up to 50,000 pictures, so there's no need to download or delete images to free up space ahead of the next job.
With a battery operating time of five hours, having to stop and recharge is not a concern. When the day is done, plug in the TG275 and it will be ready to go when the next day starts.
So whether there is an issue with heated seats in the winter or an air-conditioning system that isn't working right in the summer, the TG275 is the right tool for the job all year round. For more information, visit www.flir.com/products/tg275/.