5 Additional Ways You Should Be Using Your FLIR K1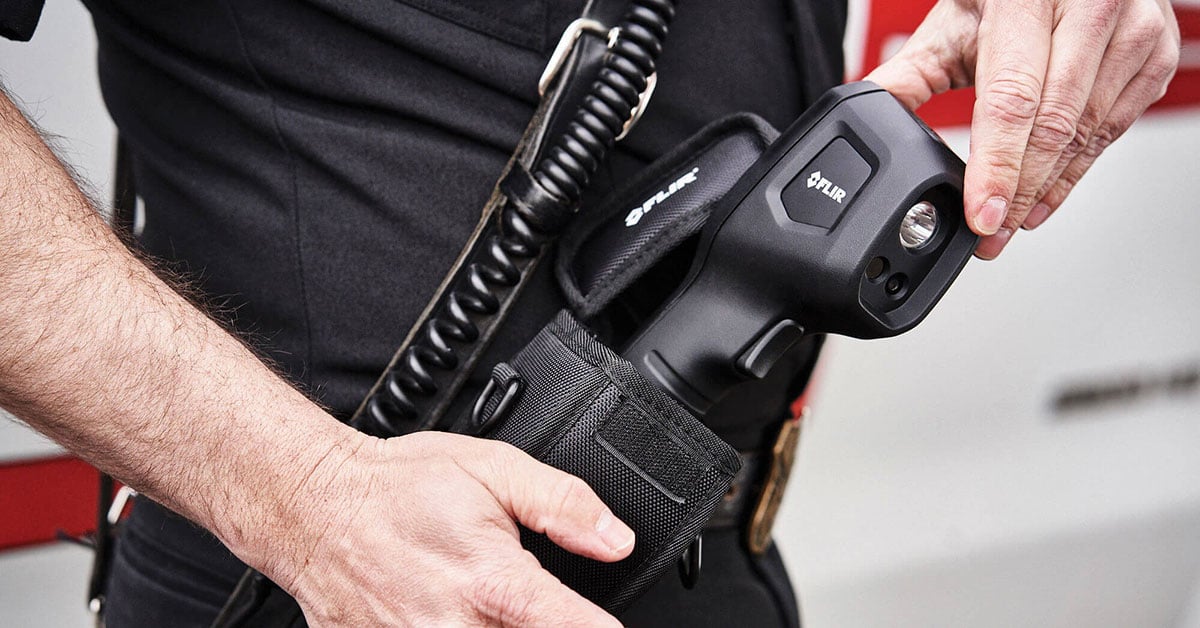 The dual-sensor FLIR K1 is a powerful situational awareness tool and one of the most affordable FLIR TICs on the market, ideal for helping firefighters complete a thorough 360° assessment in total darkness and through smoke. But the smaller price tag doesn't mean the K1 is limited in what it can be used for - the FLIR K1 has many applications beyond situational awareness on the fire scene. Read more to find out the top 5 additional ways you should be putting your K1 to good use.
Documentation
The FLIR K1 allows you to save up to 10,000 sets of radiometric thermal and visual images for reporting. Use for post-fire investigations, reports, and record keeping; code/occupancy inspections; and the documentation of overheated brakes, electricity panels, airplane brakes, or train brakes. Providing well-documented evidence after an accident can prevent more damage later on or avert a disaster altogether.
Detecting Hazmat Exposure
Many dangerous conditions are difficult to see with the naked eye, including chemical reactions (which may burn hot or cold), oil spills on the water (oil will usually be hotter or colder than the water depending on time of day), and liquid levels in otherwise opaque cans/containers. Hazardous materials may not be apparent until it is already too late, but could be identifiable early on with a TIC.
Swift Water Rescue
TICs can be used to help find people in many situations, including swift water, where rescuing victims before they lose strength or are swept away is critical. At night or if visibility is poor, tools such as the FLIR K1 can help locate victims quickly—even in complete darkness—using both thermal imaging to search for hot spots as well as the bright, integrated flashlight to aid the visible light search.
Car Accidents
Firefighters probably save more lives as first responders to car accidents than structural fires, given the sheer number of accidents that take place on the road each year. Car accidents can create additional hazardous conditions after the initial crash, including gasoline spills, overheated batteries, and wiring conditions that first responders need to be aware of. The FLIR K1 can help identify overheated car parts and spills, altering firefighters of potential danger.
Overhaul
Fire overhaul may not be the most glamorous part of the job, but it is a vitally important operation. When interpreted correctly, a TIC can be used to find hidden hot-spots during overhaul. The FLIR K1 is sensitive enough to detect subtle temperature differences that may indicate the presence of still-smoldering fires that could reignite later on.
Learn more about the FLIR K1 situational awareness camera.