Webinar: Thermal imaging - helping mines stay productive and safe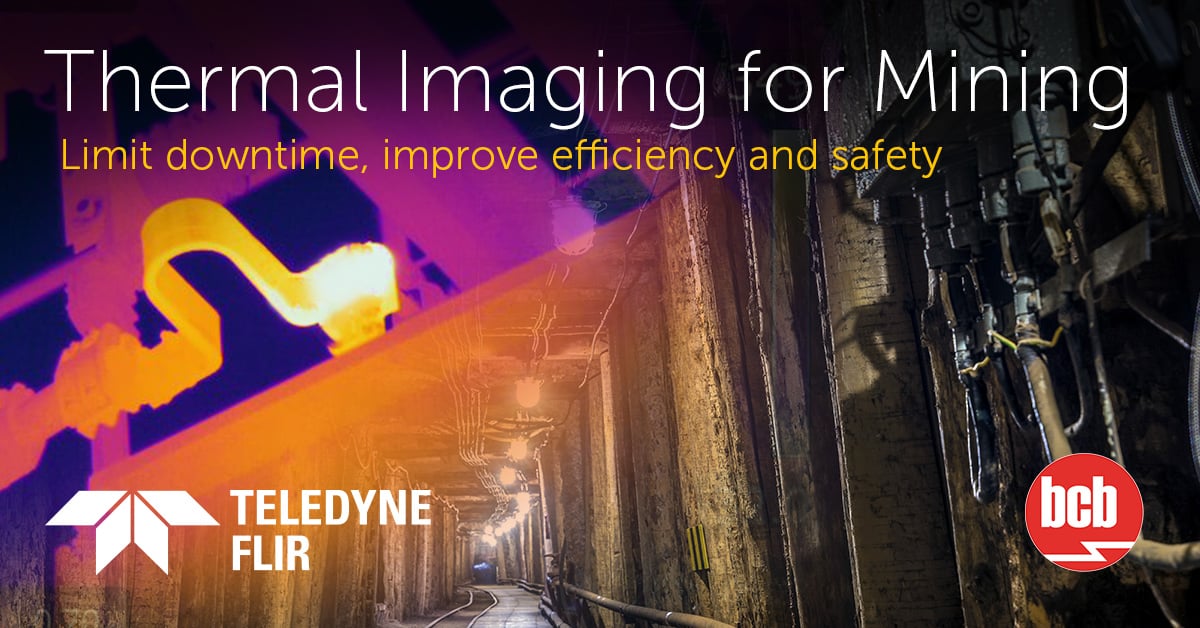 In an industry where adverse weather and environmental conditions are workplace norms for hundreds of thousands of workers, thermal imaging has been proven a dependable tool to help limit unscheduled downtime, improve workplace safety, and in the process, save millions of dollars.
Teledyne FLIR will host an informative webinar along with one of our key software integration partners, BCB, to explore the value of integrating thermal imaging into a broad range of mining operations, including electrical and mechanical predictive maintenance, condition monitoring, safety, and beyond.
In this webinar you will learn:
Valuable insights FLIR cameras can provide into several different mining applications
How BCB provides customers with turnkey solutions, enabling quick installation and access to meaningful results
Advantages that infrared thermal cameras can provide, from improving efficiency in mining processes to avoiding unnecessary and unforeseen interruptions in production, and improving plant security
Join us on September 21st at 10am EST to take part in this informative webinar.
Register Today!