Discover our latest thermal cameras and help your customers save energy
As energy costs continue to spiral, we're all increasingly thinking about how we can prevent energy loss and make sure our homes are more efficient. Teledyne FLIR will show you the different areas where energy loss can occur in home environments. We will discuss examples of inefficiencies in specific areas of the home and we will deep dive into how our compact and professional IR cameras enable you to help your customers understand where and how they can save energy.
Whether you work in building construction, building inspections, energy management or, you can benefit from viewing these recorded webinars.

You'll learn how Teledyne FLIR technology can help homes & businesses reduce the impact of the energy crisis, detect inefficiencies and contribute to lower energy costs overall; and lower bills.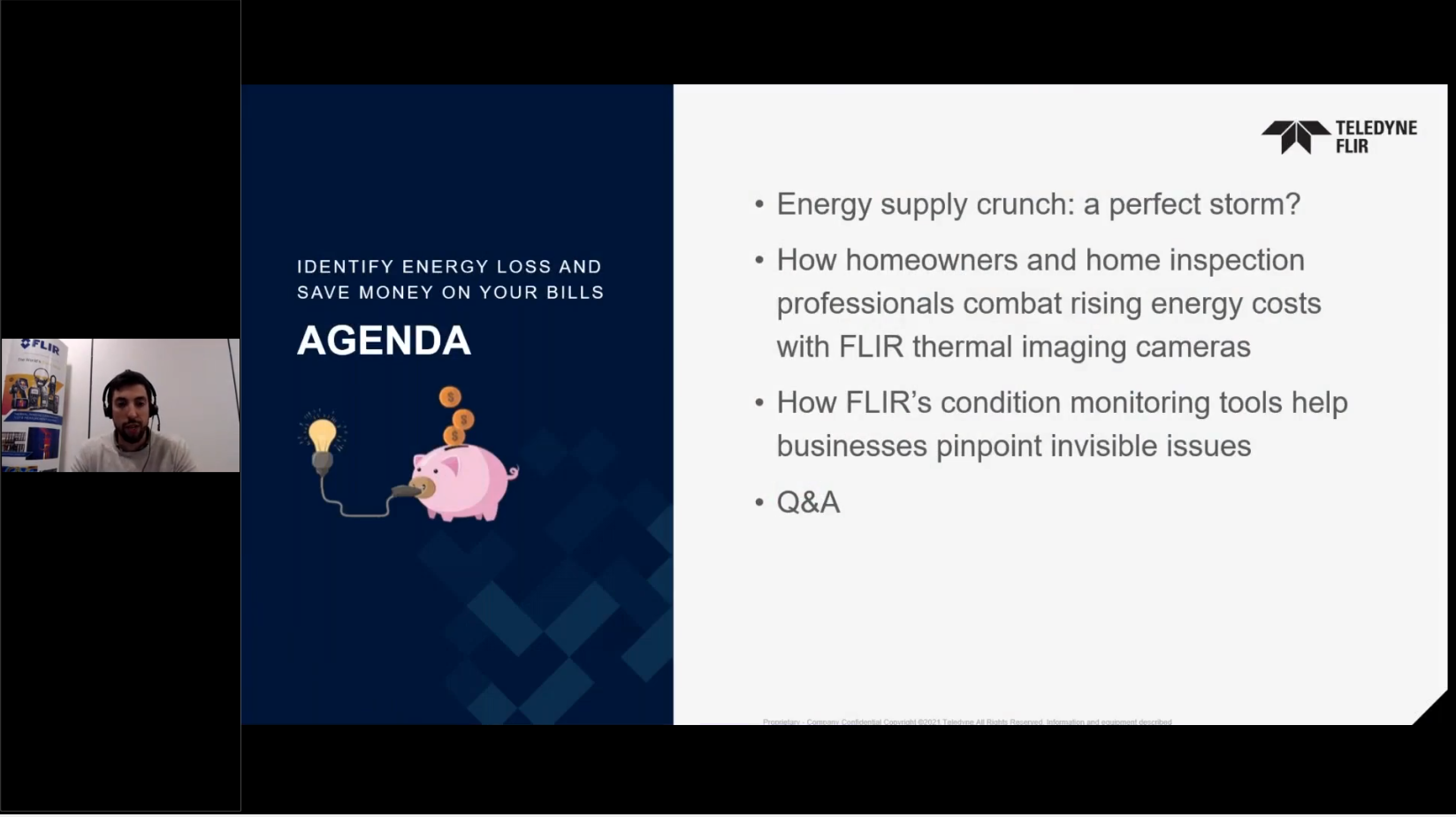 ---