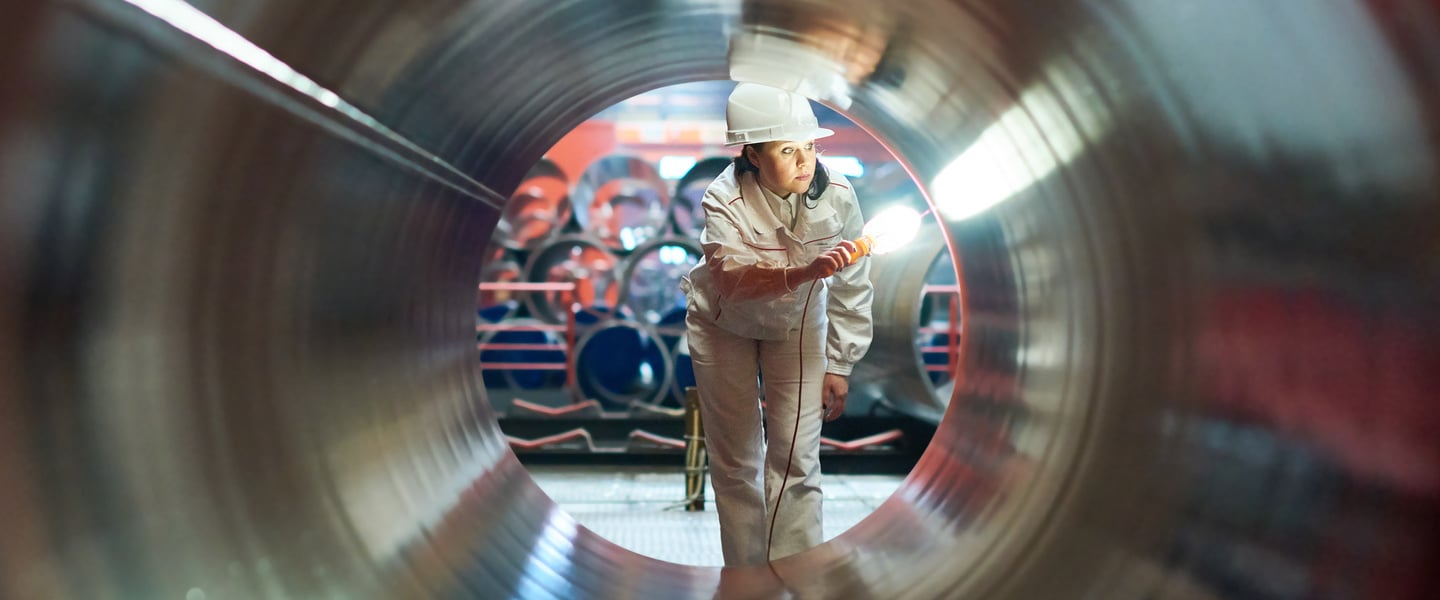 FLIR VS80-Series: A versatile videoscope for virtually any inspection

@Model.PrimaryHeadlineSize>

FLIR VS80 High-Performance Videoscope
When you need to inspect areas that are out of reach or difficult to access, the FLIR VS80 is the solution you've been looking for. Seven waterproof camera probes are available to give you flexibility for your unique application. With one or more of the VS80 camera probes, you can perform a wide range of inspections for HVAC/R, building, and automotive applications, as well as industrial equipment maintenance and NDT inspection.
Easily maneuver the narrow camera probes into small openings and tight spaces, and view sharp, vivid images and videos from the large, 7-inch touchscreen display.

Select a VS80 Kit
CHOOSE FROM SEVEN COMPLETE KIT OPTIONS
Each kit includes:
VS80 Videoscope Screen
Camera probe (model is kit dependent)
Neck strap
Hand straps
Audio headset
Removable sun visor
Power adapter with AC plugs (for US, UK, EU, AUS)
32 GB microSD memory card
USB C to USB A cable
Micro HDMI to HDMI video cable
Heavy duty shipping/carrying case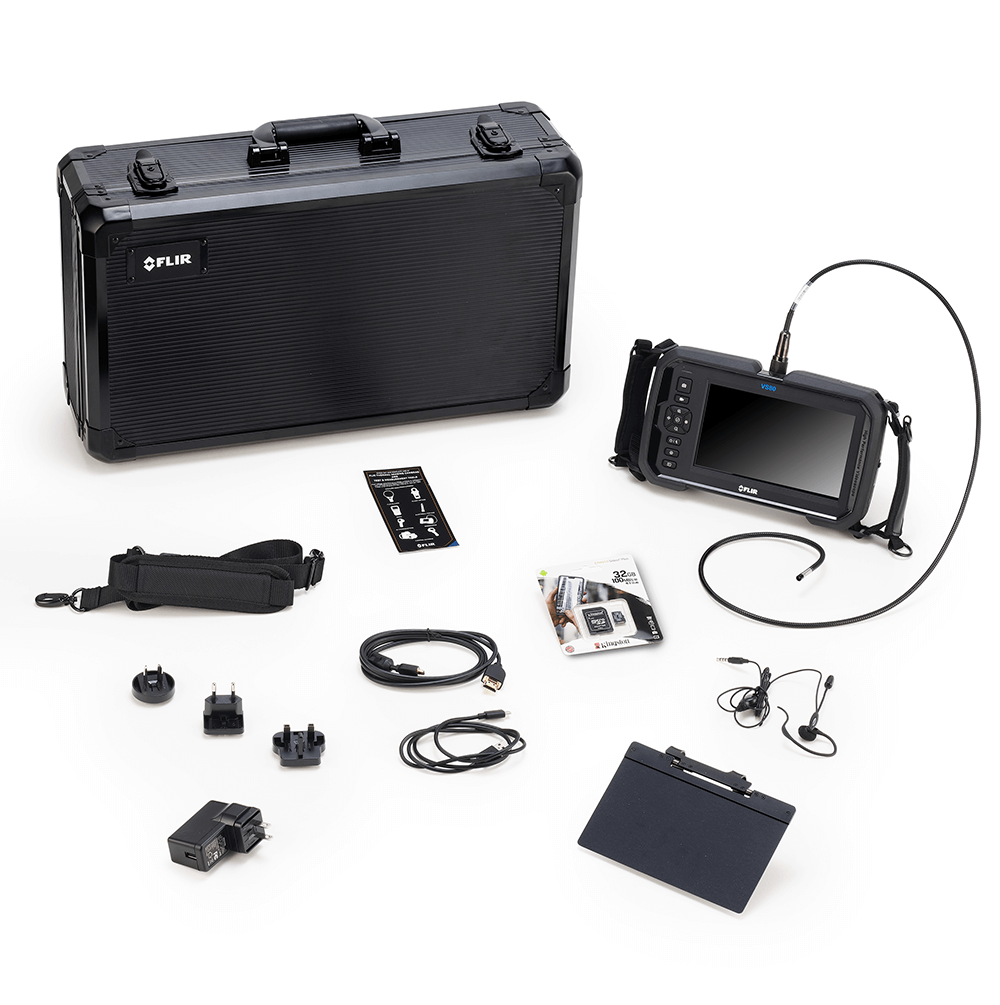 VS80-KIT-6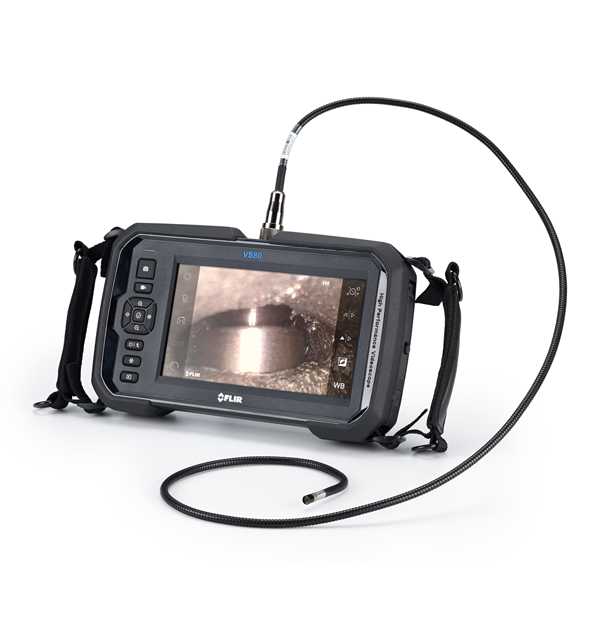 General Purpose Videoscope Kit with5.5 mm Ø × 1 m Camera Probe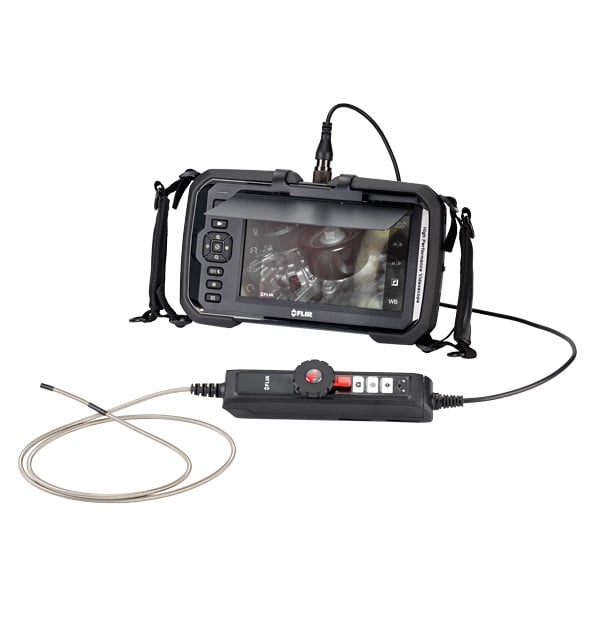 Videoscope Kit with 2-Way Articulating 4.5 mm Ø × 1 m Camera Probe
VS80 Dual HD Camera Probe 4.9 mm Ø × 1 m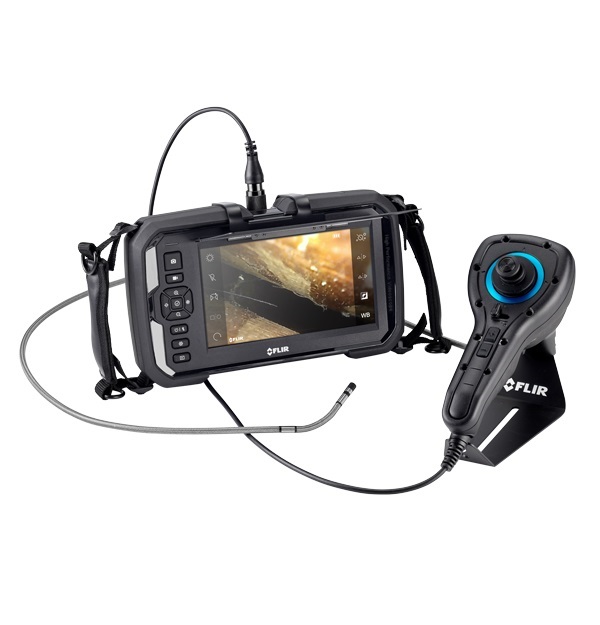 Videoscope Kit with 4-Way Articulating 6.0 mm Ø × 2 m Camera Probe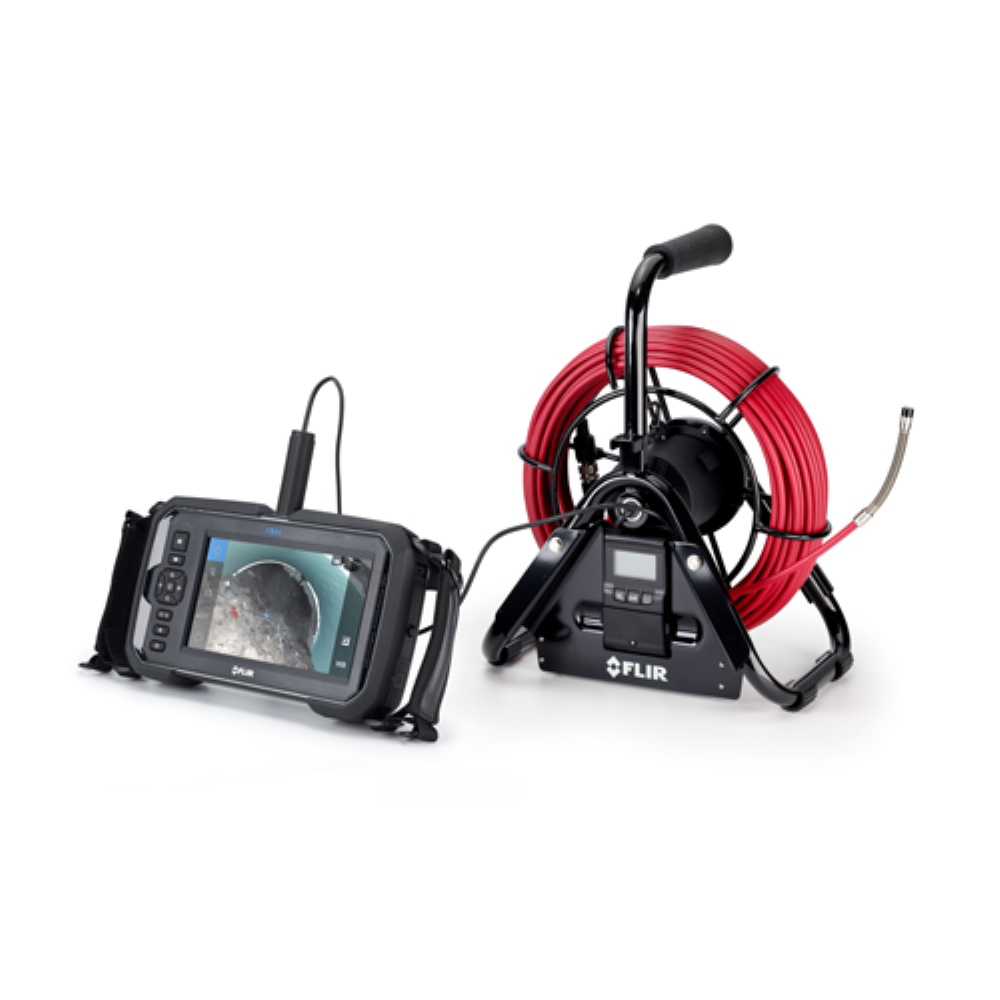 Videoscope Kit with Plumbing Spool and 10 mm Ø × 25 m Camera Probe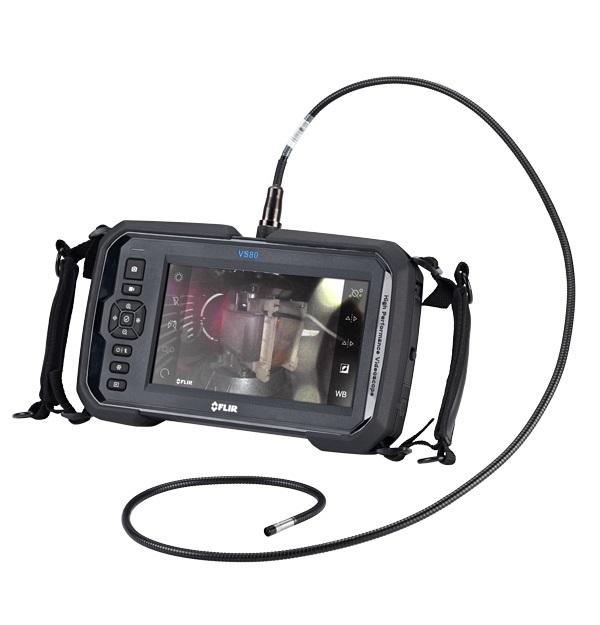 Videoscope Kit with HD 5.5 mm Ø × 1 m Camera Probe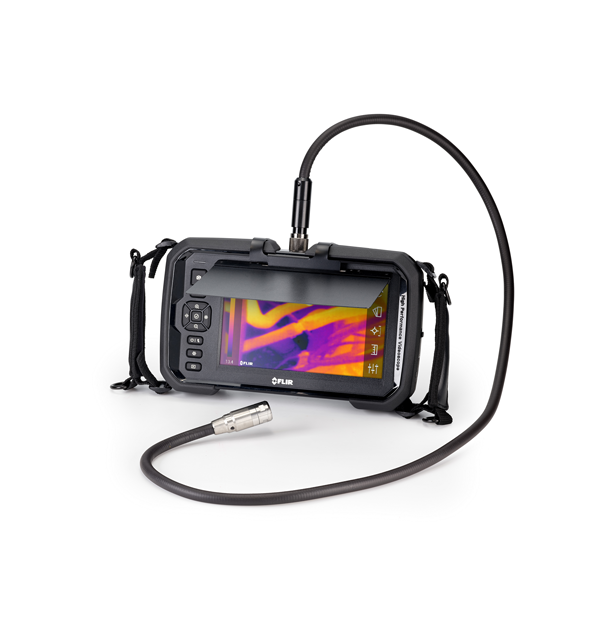 Videoscope Kit with IR Thermal
19 mm Ø × 1 m Camera Probe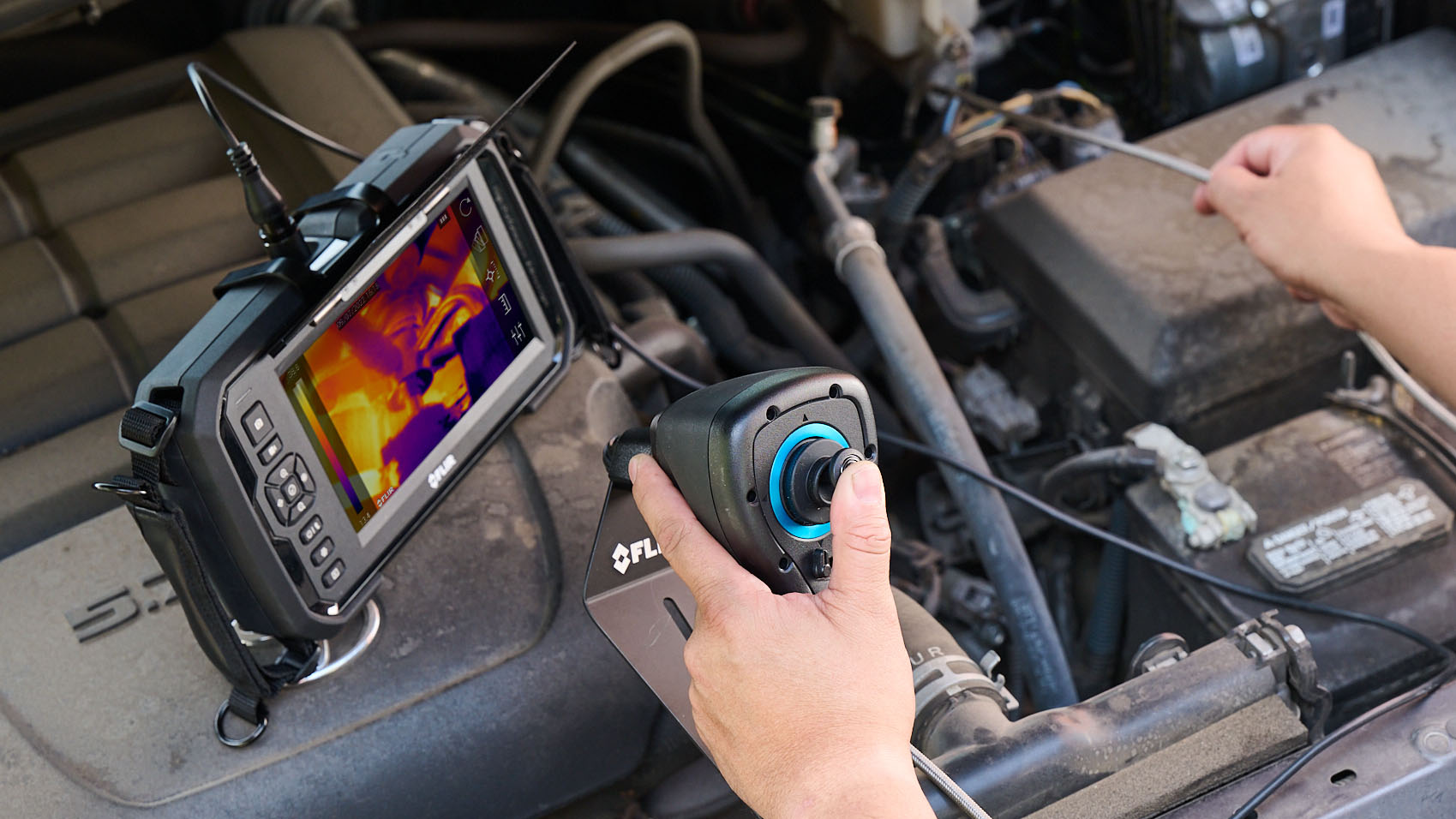 ---
See what's inside the box when you order a FLIR VS80-Series videoscope kit.

Build Your Own VS80 Kit
Tailor the VS80 kit to your specific application. Buy the VS80 Videoscope Screen and add one or more camera probes to your cart.