Teledyne FLIR Unveils Radiometric Vue TZ20-R Thermal Zoom Drone Payload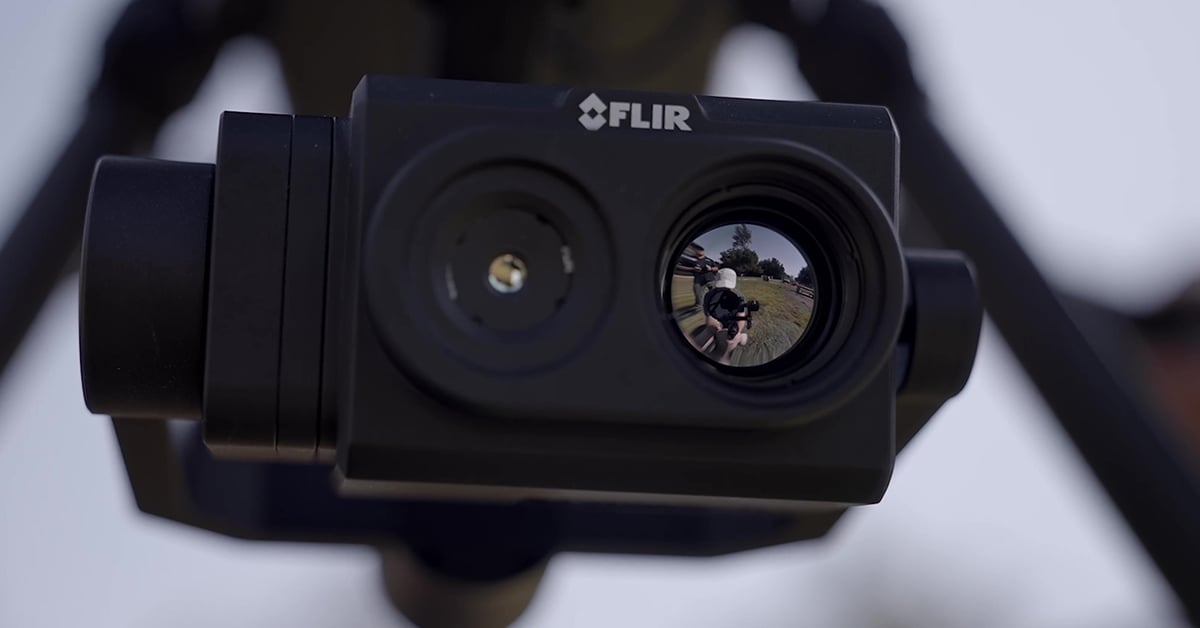 High-Resolution Radiometric Gimbaled Thermal Drone Payload for the DJI V2 Matrice 200 Series and Matrice 300 Offers Pixel-by-Pixel Temperature Measurement with up to 20 Times Digital Zoom
Teledyne FLIR made available today the FLIR Vue® TZ20-R, a high resolution, thermal zoom gimbal, purpose-built for the DJI® V2 Matrice 200 Series and Matrice 300 airframes and includes radiometry to measure the temperature of every pixel in the scene. Featuring two 640x512 resolution FLIR Boson® thermal camera modules, with one providing a narrow-field-of-view (18 degrees) and the other a wide-field-of-view (95 degrees), the Vue TZ20-R provides even greater situational awareness, accuracy, and context by offering more pixels on target with the corresponding temperature data.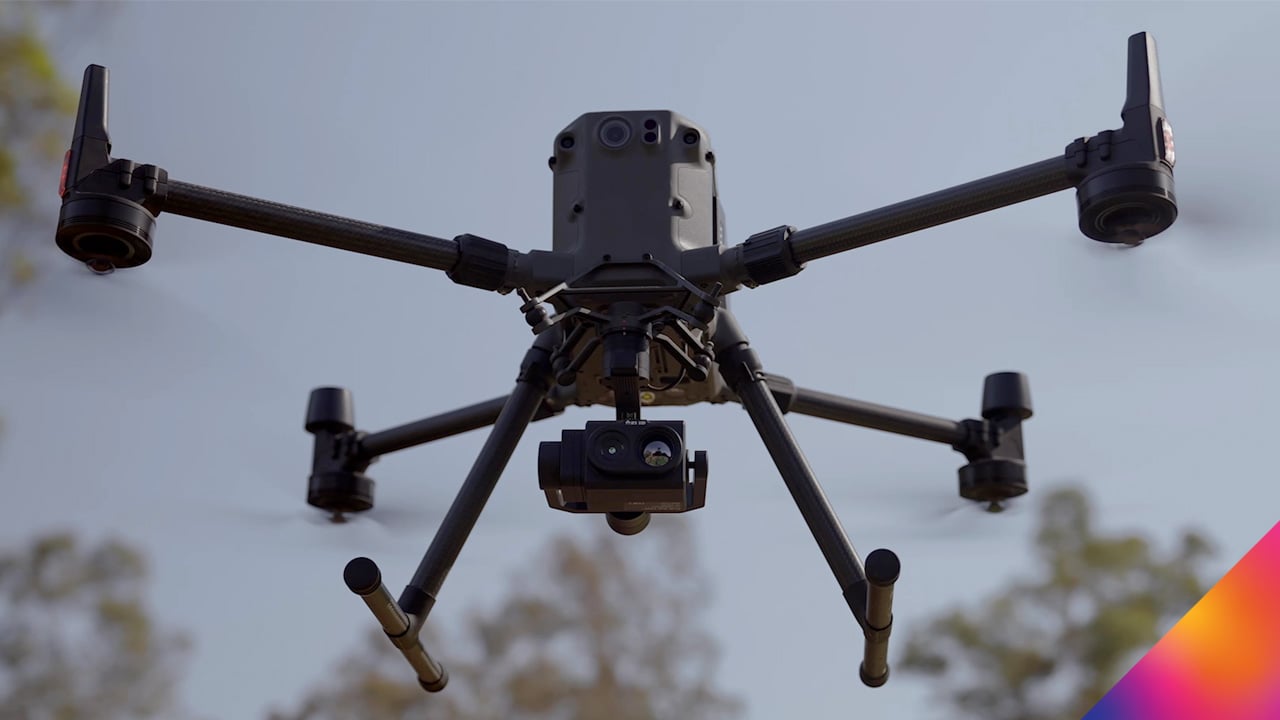 ---
Search and Inspect More Area in Less Time
IP44 rated to provide operability in poor weather conditions and weighing just 640 grams (1.4 lbs.), the dual thermal camera system offers unmatched thermal zoom performance at five times, 10 times, and 20 times digital zoom for a variety of public safety and industrial missions. The dual Boson camera modules also provide four times more radiometric pixels on target at every zoom level versus all competitors, empowering pilots to scan and survey large areas quickly, all while preserving flight time and maintaining a safe standoff distance.
Utility, roofing, solar farm, and other industrial inspectors can achieve unmatched clarity from a safe distance. Emergency response pilots in search and rescue, law enforcement, firefighting, and public safety, can also more easily search for and observe in silence while using the thermal zoom to reduce false positives and make critical decisions faster.
Operators can use in-app features, such as isotherms to automatically detect temperatures of interest, ideal for industrial inspection and public safety where quickly spotting anomalies is mission critical.
Plug-and-Play Setup and Operation
The TZ20-R offers simplified operation and payload connection via the Skyport V2.0 gimbal on the DJI Matrice 300 or V2 Matrice 200 series. Thermal video and still-image data can be recorded on dual microSD cards along with the ability to stream thermal video mid-flight. Post mission, operators can export the data to FLIR Thermal Studio and third-party data processing software for in-depth analysis and review.
The FLIR Vue TZ20-R is available for pre-order with delivery in October through authorized distributors. Learn more at https://www.flir.com/vue-tz20-R.
-###-
About Teledyne FLIR
Teledyne FLIR, a Teledyne Technologies company, is a world leader in intelligent sensing solutions for defense and industrial applications with approximately 4,000 employees worldwide. Founded in 1978, the company creates advanced technologies to help professionals make better, faster decisions that save lives and livelihoods. For more information, please visit www.teledyneflir.com or follow @flir.
About Teledyne Technologies
Teledyne Technologies is a leading provider of sophisticated digital imaging products and software, instrumentation, aerospace and defense electronics, and engineered systems. Teledyne's operations are primarily located in the United States, the United Kingdom, Canada, and Western and Northern Europe. For more information, visit Teledyne's website at www.teledyne.com.